For those who want to take advantage of the autumn inspiration, but also for those who are always seeking opportunities, here is a selection of art residencies.
Nanjing Virtual Writers' Residency 2021 (China)
Nanjing, one of the UNESCO literary cities, has announced a virtual art residency for those writers who already have an artistic output. This program offers tours; workshops; and the possibility to talk to local writers and city residents.
Writers are expected to write a piece of literary work inspired by the theme of the program, Literature and Tourism. Applicants should speak English or Chinese fluently and have a reference letter. The artistic achievements of the candidates will be verified.
Only writers from UNESCO literary cities are eligible for this art residency.
Application deadline: October 15.
Announcement: October 22.
Support: Scholarship 800 USD
---
West African Research Center Travel Grant
The WARC Travel Grant addresses African scholars and graduate students with the aim of supporting researchers in cultural and scientific exchange. The funds can be used for many activities as long as they support the academic work. The full list of documents required is listed on the WARC website.
Application Deadline: October 15.
Support: travel costs up to $1,500, a stipend of $1,500
---
Curator in Residence 2022, Frankfurt (Germany)
To support research and dialogue, Curator in Residence invites not only young curators but also those working in related fields. This project is intended for foreign artists residing exclusively outside of Germany who are willing to exchange their perspectives and are ready to network. With their project proposal, the curators are expected to promote contemporary art as well as the Frankfurt art scene. For this reason, the genuine interest in the local art scene of Frankfurt is highlighted by the organisers.
The exhibition will take place from the middle of September until the middle of November 2022.
Deadline: October 31.
Support: travel expenses, per diem 1000€/month, accommodation
---
Designers in Residence (Germany)
Designers in Residence is an annual program focused on supporting young designers. This international scholarship program of the city of Pforzheim invites creators working in the fields of jewellery, accessories, fashion, industrial and communication design, as well as interdisciplinary projects. After selection, scholars will be granted access to the equipped workplaces; their work will be presented at the EMMA – Creative Center Pforzheim and the Design Center Baden-Württemberg in Stuttgart.
Support: monthly support, travel expenses, equipped workplace
Application deadline: November 15.
---
The Institut Français at the Cité internationale des arts (France)
This program, at the Cité internationale, offers selected artists the opportunity to live in Paris for three or even six months. The range of permitted scientific topics is considerable, including literature, theater, design, and exhibition curating. Applicants must be foreigners.
The candidature of the applicants must be submitted by cultural partners.
Application deadline: November 15.
Support: accommodation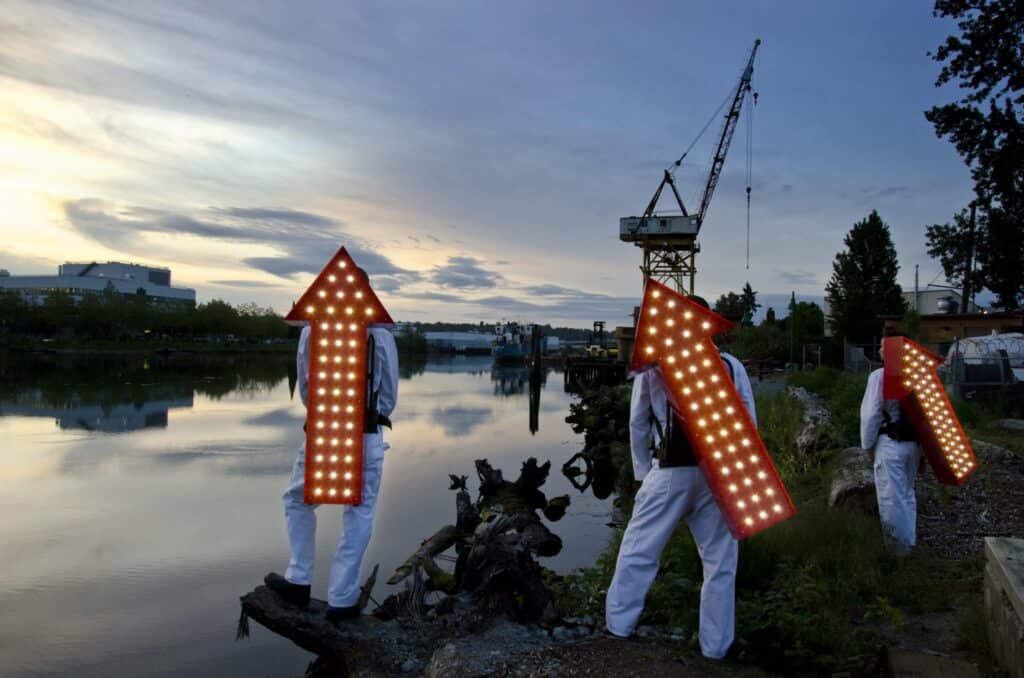 ---
The ArtsLink International Fellowship (U.S.A.)
The ArtsLink International Fellowship program addresses creators who can't stay indifferent to social problems. Program prioritizes applicants whose works raise social awareness and fight against inequality in their works.
ArtsLink International Fellows will be selected mainly on the basis of their artistic performance, community engagement, cultural exchange, and the role of the residency in the artist's career path.
Not only creators but also curators are invited to apply for the art residency.
Application deadline: 30 November.
Support: research residency, visa, travel, food, lodging, health insurance, up to 50% of production costs.
Citizenships that allow you to apply: Afghanistan, Albania, Armenia, Azerbaijan, Belarus, Bosnia & Herzegovina, Bulgaria, Croatia, Czech Republic, Egypt, Estonia, Georgia, Hungary, Israel, Kazakhstan, Kosovo, Kyrgyzstan, Latvia, Lebanon, Lithuania, Moldova, Mongolia, Montenegro, North Macedonia, Palestine, Poland, Romania, Russia, Serbia, Slovak Republic, Slovenia, Syria, Tajikistan, Turkey, Turkmenistan, Ukraine, Uzbekistan.