Berlin: Friend of a Friend
June 30, 2018

-

September 1, 2018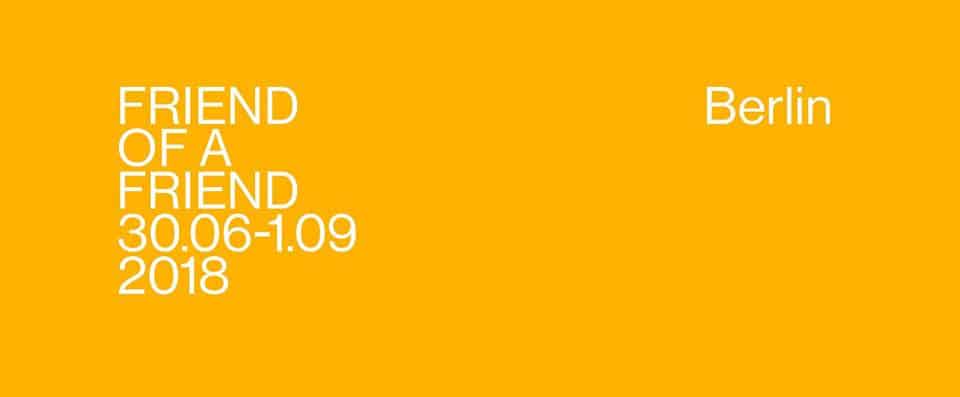 FRIEND OF A FRIEND BERLIN
Following its first edition in Warsaw, "Friend of a Friend" cordially invites you to Berlin. Co-organised and hosted by ChertLüdde Gallery, "FOAF Berlin" will feature works by artists represented by galleries from France, Germany and Poland.
ChertLüdde: Heike Kabisch
Foksal Gallery Foundation: Monika Sosnowska 
Lucas Hirsch: Jannis Marwitz
Jan Kaps: Violet Dennison
Antoine Levi: Alina Chaiderov
Dawid Radziszewski: Joanna Piotrowska 
Stereo: Cezary Poniatowski 
Wschód: Mateusz Choróbski
_
The idea of "Friend of a Friend" refers to collaborative gallery models from the 1970s and 80s as well as their recent incarnations, aimed at providing alternative, less formalized, models of presentation and engagement to that of the art fairs.