Den Haag: Libera, Smoleński
October 18, 2014

-

November 16, 2014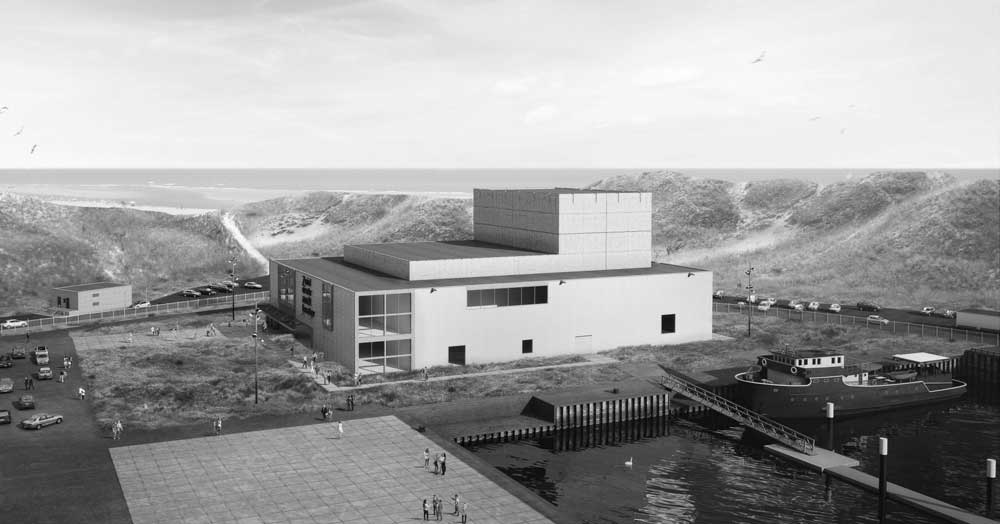 Volkspaleis 2014
Zuiderstrandtheater Scheveningen
Curator: Michał Libera
This year West is presenting the Volkspaleis (People's Palace) in the Zuiderstrandtheater. The new monumental installation 'One Mind In A Million Heads ' from Konrad Smoleński made in collaboration with choreographer Noa Shadur is the central piece of the presentation.
Visual artist Smoleński achieved international recognition through his work at the Polish pavilion of the Venice Biennale of 2013. For his new work presented in The Hague, his largest audio architectural work to date, he once again addresses sound as sculpture. Curator Michał Libera has invited a selection of artists for the event. In all facets the program aims to show the extreme range of an audio speaker. In a period of five weekends, noise, electronically amplified to an overwhelming volume, will change via an acoustic, soft volume to almost complete silence. Here you can read more about the music program Public Address and the film program.
Adding to the program, extra performances will take place in collaboration with various cultural partners: De Dutch Don't Dance Division, Vrijhaven, Studio Loos, Royal Conservatorium, Rewire and many others. This program is composed of various disciplines and aims to avoid the classical format and approach, instead emphasizing a crossover of disciplines. West has developed the Volkspaleis as work-specific cultural museum. By beginning with a work and then searching for a location, we can bring the value of art and its dialogue to attention. Concepts of sound and entropy (the power of chaos) stand central in this year's Volkspaleis. These intangible and invisible ideas are presented in events where performance and music are the primary focus. By doing so, we want the Zuiderstrand Theater to reflect on the future of art. The Volkspaleis is located behind the dunes where the sound of the wind forms a natural backdrop. We invite you to come and listen.