Düsseldorf: Kama Sokolnicka
September 9, 2016

-

November 25, 2016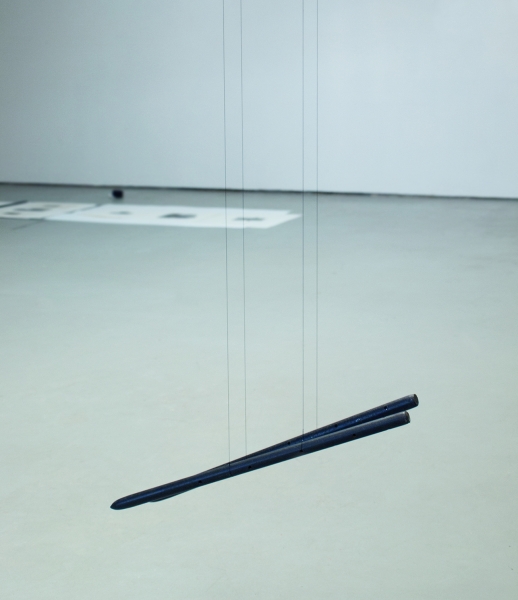 DAYTIME SLEEP SOMNOLENCE
KAMA SOKOLNICKA
Our bodies are averse to travelling. Since in the 20th century technological progress advanced far quicker than human evolution, the developments brought about by engineering thought, such as planes, are used by people who are taller, heavier and longer-lived than our ancestors, but equally ill-adapted to long-haul flights and changes of time zones. Our organisms rebel against today's haste; we suffer from jet lag, sleepiness during the day and complicated nightmares at night, when the brain processes all the images and information registered in reality. This physical helplessness is one of the main threads in Kama Sokolnicka's exhibition in Dusseldorf. The other one is the sharpening of the senses in the wake of travelling, which lets us perceive more and be more critical of the surroundings.
(Sylwia Serafinowicz "I have difficulties travelling" / fragment)
Kama Sokolnicka was born in 1978. She graduated from the Department of Graphic Design of the Eugeniusz Geppert Academy of Fine Arts and Design in Wrocław. She uses various media, including collages based on the family collection of postwar (1950s-1970s) magazines, drawings, paintings; she also makes site-specific works. The artist is interested in analysing notions such as territory, place, memory mechanisms and perception of space. In her works she skillfully uses montage, suspense, and adapts Sigmund Freud's conception of the unconscious for interpretation purposes.
The exhibition on show at the Polish Institute in Düsseldorf is the result of the artist's work in the last two years, especially her residencies at OMI in New York and La Malterie in Lille. During that time, she mostly focused on speed, ambivalence, and notions used in sleep medicine.
One of the main threads of the "Sleepiness in the Daytime" exhibition is reflection on the condition of the human body and mind after long, tiring journeys as well as the different states of consciousness triggered by them.
"… the intensity of the world triggers in me the need of reduction"