Edinburgh Festival: The Legacy of Tadeusz Kantor
July 25, 2015

-

September 5, 2015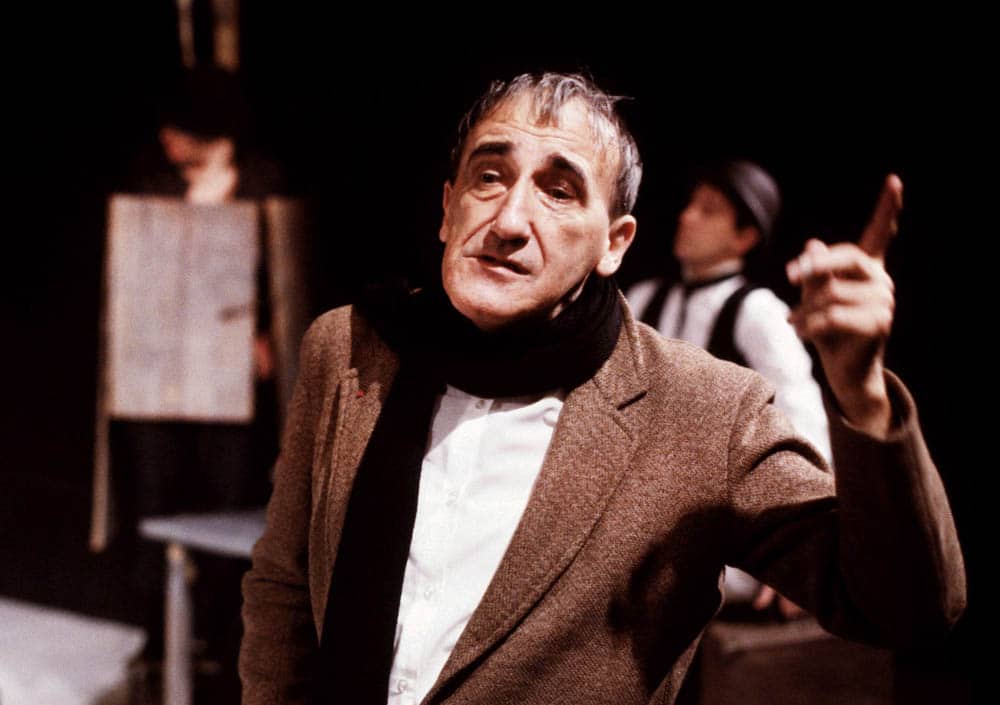 The Water Hen: Kantor, Demarco and the Edinburgh Festival
On 25 July, the Royal Scottish Academy of Art and Architecture (RSA) is to present an exhibition dedicated to Tadeusz Kantor.
Every summer Edinburgh attracts theatre aficionados from all around the world and The Water Hen: Kantor, Demarco and the Edinburgh Festival will be exhibited at the festival season's peak. The project is a result of cooperation between the Royal Scottish Academy, Richard Demarco Archive, the Scottish National Gallery of Modern Art, Dundee University, Culture.pl, Consulate General of the Republic of Poland in Edinburgh and Cricoteka. It is one of a number of projects organized jointly by Culture.pl and RSA.
The main events of the exhibition are presentations of the full-length version of Witkacy's The Water Hen – a recently discovered recording of the performance given in Edinburgh in 1972. The recording, now remastered and digitalized, was discovered in Richard Demarco's archive and caused a major stir in the theatre world as the only version to be known by that time was a 12-minute long recording by an Italian television broadcaster. The premiere screening of The Water Hen is scheduled for July 25 at the Royal Scottish Academy and then the recording will be presented for 5 consecutive weeks. The screening will also include recorded talks between Tadeusz Kantor and charismatic Scottish artist arts promoter Richard Demarco, who actively supported Cricot 2 performances at the Edinburgh Festival. The recordings will be accompanied by photographs from The Water Hen, Lovelies & Dowdies (Dainty Shapes and Hairy Apes) and The Dead Class performances in Edinburgh held within the Demarco Digital Archive.
A selection of documentary films made for the 2015 Kantor's Legacy in Scotland project is also to be shown at the festival. The films include video recordings of performances inspired by Kantor's work made by Polish and Scottish contemporary artists: Zuzanna Janin, Karolina Kubik, Norbert Delman, Steven Anderson, Jędrzej Cichosz and Peter McRae. They were already presented in May at the Hidden Door Festival and received positive critical acclaim. The Herald Scotland particularly praised the performance by Karolina Kubik.