Jevnake: Wilhelm Sasnal
May 27, 2018

-

October 7, 2018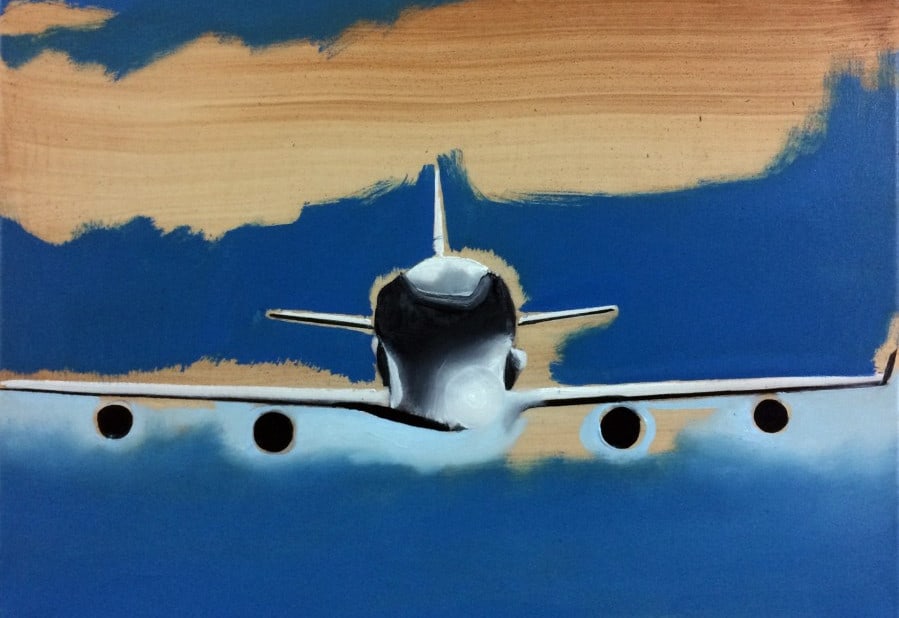 Wilhelm Sasnal, Untitled, 2016.
WILHELM SASNAL
'ENGINE'
In the 2018 season at Kistefos-Museet, audiences will experience the first solo exhibition in Scandinavia, entitled ENGINE, by the Polish painter, draftsman and filmmaker Wilhelm Sasnal (born 1972, in Krakow). Sasnal is one of the most internationally recognized painters of his generation.
Cinematically cropped paintings and drawings by Sasnal convey a direct, pop-art inspired graphical coolness. Painted from photography, his canvases span an encyclopedic collection of daily impressions—from family life and daily news to historic atrocities. Sasnal's works thus create an ongoing commentary on the battering global image flow we meet every day, and proffer a punk-like insistence on intimacy and individual freedom when trying to make these visual impressions our own.
The exhibition ENGINE encompasses a rich catalogue from the breadth of Sasnal's oeuvre, including works never previously displayed, thereby granting audiences an exceptional peek into his ongoing production—Sasnal's ENGINE. Deliberately distancing himself from the persistent notion of painting as inextricable from a bohemian lifestyle, Sasnal has likened his treatment of artistic labor to that of the factory worker. Set in the former factory building, Nybruket, at Kistefos, audiences are given a unique insight into Sasnal's significant production, as if walking into the artist's own storage. Audiences are invited to trace how Sasnal has repeatedly returned to the same motifs over the years. Also, three new 16-mm films present parts of his studio process, both before and after the painting.
The exhibition ENGINE is curated by Rhea Dall and will be shown at Kistefos-Museet between May 27th and October 7th 2018.