Kraków: Maria Pinińska-Bereś
February 14, 2020

-

March 12, 2020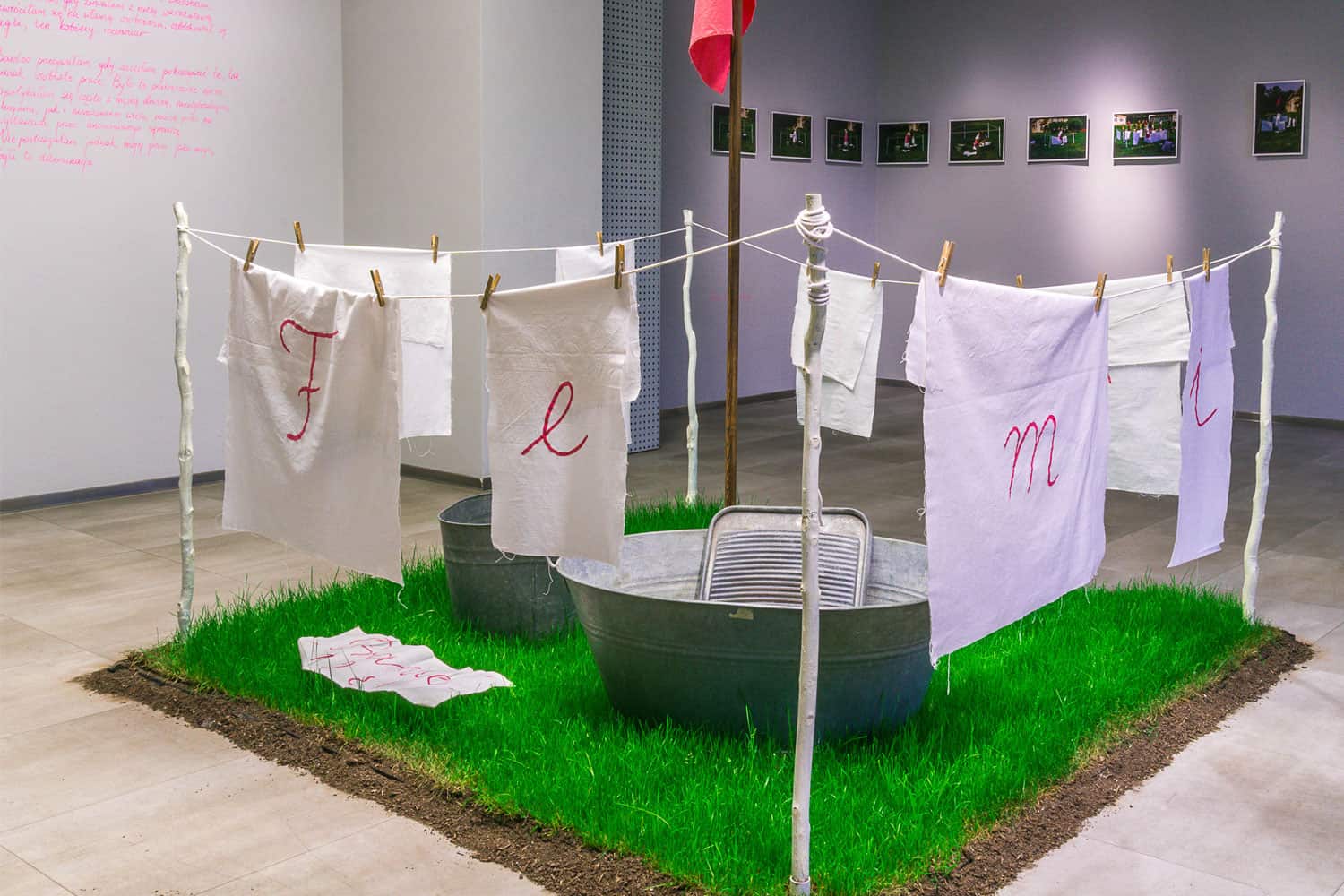 Maria Pinińska-Bereś, "Female Reservoir", ASP Gallery in Krakow, photo: Przemysław Wideł
Maria Pinińska-Bereś
"Female Reservoir"
Spring "laundry" and "lively pink" came to the Academy of Fine Arts in Krakow, all thanks to Maria Pinińska-Bereś's exhibition "Female Reservoir" opened on 20 February 2020 in the ASP Gallery in Kraków. Oeuvres of this prominent sculptress, author of actions, environments, installations and object are presented within the walls of her alma mater for the first time. Exhibition "Female Reservoir", curated by Iwona Demko, furthermore crowns the celebration of the 100th anniversary of the presence of women at the Academy.
On 12 March 2020, at 6 pm Bettina Bereś, an artist and daughter of Maria will be guest of the ASP Gallery. During the meeting, she will share personal stories about her mother and show pictures from a family archive.
Maria Pinińska-Bereś studied at the Academy of Fine Arts in Kraków from 1950. She was considered the best apprentice in Xawery Dunikowski's studio. After her graduation in 1956, Maria started a process of self-liberation through developing her creative language. Maria engaged with light and soft materials, unlike other sculptures at that time. She was one of the first artists to raise female issues in her works and to pick pink as her colour of choice.
Although Pinińska considered her art to be most of all personal and did not associate herself with feminism, she became a forerunner of Polish feminist art. More than 50 years have passed since Maria's début on the Polish art scene, yet problems she acknowledged remain. Maybe indeed women's work is never done.
A catalogue of the exhibition reprints a unique album "M. Pinińska-Beres. Objects from 1968-1974 ", made by the artist herself.
Works presented at the exhibition courtesy of the Maria Pinińska-Bereś and Jerzy Bereś Foundation.