Kyoto: Kantor
October 10, 2015

-

November 15, 2015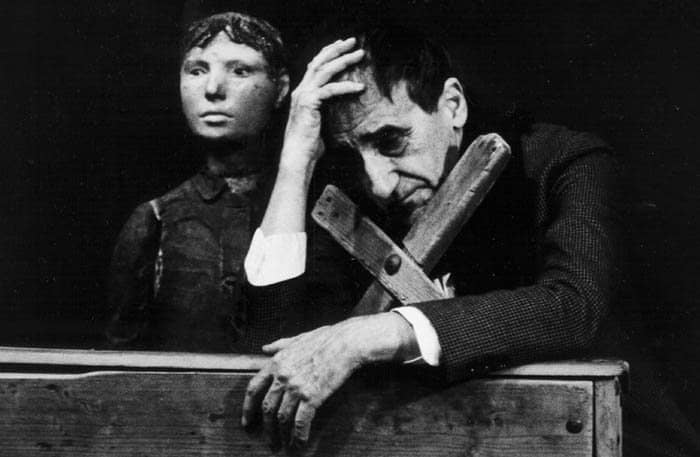 Tadeusz Kantor. Homage to Kantor – Theatre of Death
10 October – 15 November 2015
Galeria KCUA Kyoto City University of Arts
An exhibition in Kyoto, entitled Homage to Kantor – Theatre of Death, will present Tadeusz Kantor's art pieces from private collections of Japanese owners, but also artist's photographs from the Foksal Gallery and works created by contemporary Japanese artists, inspired by Kantor's art and his personality.
Professor Akiko Kasuya of the Kyoto City University of Arts, regarded as Japan's finest expert on Polish art and a devoted promoter of Polish art, is the exhibition's curator. In the past, Professor Kasuya has organised exhibitions of numerous Polish artists, including Mirosław Bałka, Krzysztof Wodiczko and Dominik Lejman.
The Homage to Kantor – Theatre of Death exhibition will re-introduce the artist's profile to the Japanese audience and at the same time, art created by contemporary artists inspired by Kantor's oeuvre.
The exhibition was preluded by workshops about Kantor's world for Japanese artists held in July and conducted by Paweł Althamer, Artur Żmijewski, Mirosław Bałka and Joanna Rajkowska. Other events accompanying the exhibition include screenings of recordings of the plays Wielopole, Wielopole and The Dead Class, documentaries about the artist's work, lectures conducted by his friends and performances.