London: Fangor
December 9, 2014

-

January 9, 2015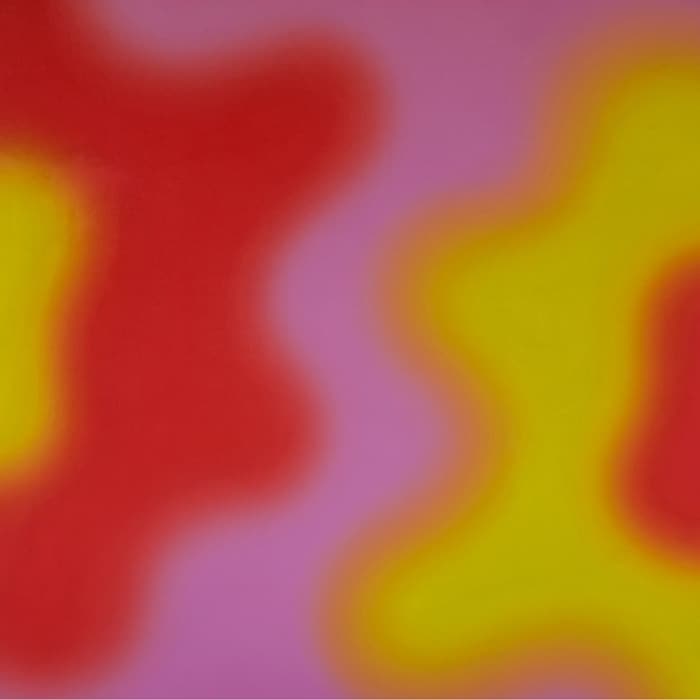 Wojciech Fangor
COLOUR-LIGHT-SPACE
"Exploring colour, space and their manifold relationships as his fundamental means of expression, the artist evolved a unique visual language."
Magdalena Dabrowski, curator, Museum of Modern Art, New York Kasia Kulczyk presents the first comprehensive exhibition to take place in the UK of one of Poland's most important living artists, Wojciech Fangor, curated by de Pury de Pury. Bringing together thirty works from private collections from around the world, this exhibition explores Fangor's work from the 1960s and 1970s and showcases his astonishing Op Art paintings. COLOUR-LIGHT-SPACE will launch a new cultural programme at 3 Grafton Street, a new exhibition space housed in a spectacular Georgian town house in Mayfair which will be open to the public with free admission. Wojciech Fangor has work in permanent collections including the Museum of Modern Art, New York and is the only Polish artist to have been the subject of a solo show at the Guggenheim, New York.
The exhibition COLOUR-LIGHT-SPACE focuses on Fangor's most ground-breaking period, from his early experiments in colour to his work in the United States, where he became a leading representative of the up-and-coming Op Art movement. Paintings on display feature intensely coloured circles and waves. Simple compositions in striking colour combinations depict light, its spectrum and the chromatic effects of its separation. Working with successive coats of thin oil paint and saturated colour, Fangor creates optical illusions, abstract shapes and the destruction or reinforcement of the two dimensional plane. The visual impact of these striking abstract forms is accentuated by the intentionally hazy transitional zones between the colours.
Simon de Pury says: 'The first contact with Fangor's work will be a revelation for anyone who is not familiar with it. Fangor's bold use and choice of saturated colors combined with simple shapes and blurred edges is unlike anything that any other artist
was doing between the late 1950s and early 1970s. Seen today it has lost none of it's freshness and could actually easily be mistaken for work having been done now. We are delighted and proud to be able to present the first comprehensive exhibition of
Fangor in London.' Wojciech Fangor was born in Warsaw in 1928. In 1953 Fangor turned to poster art as the only viable alternative to the social realism that then dominated Poland. Through his early work with designers and architects Fangor first became preoccupied by the effective interaction between colour and space. In 1958 his influential exhibition, A Study of Space, saw him install his paintings partly on the walls, but also arranged on free standing easels within the room, in a kind of environmental installation or early 'whole room experience'. During the depths of the Cold War, when artists working
behind the iron curtain had no idea what their Western counterparts were doing, Fangor arrived at a highly personal style. By 1956 he was creating stunning twodimensional works in which colour and form were blurred.
Fangor developed this radical body of work well before similar formulations were taking place in the US and Europe. Two years before Kenneth Noland he painted 'targets' and strikingly coloured simple compositions, which prefigured the Op and
Pop art movements of the 1960's and remain resonant today.
Fangor's early work was first discovered by the international art world in 1961, when he featured in 15 Polish Painters, Museum of Modern Art, New York. In 1965 his work was shown alongside Bridget Riley and Frank Stella in the seminal Op Art group show – The Responsive Eye at MoMA. This was followed by a solo show at the Guggenheim in 1970. Whereas classical exponents of Op Art like Victor Vasarely or Bridget Riley treated the pictorial surface as the primary vehicle of artistic expression, Fangor considered the actual space surrounding viewers of eminent equal importance.
Despite his important place within twentieth century art history Fangor has recently been overlooked outside Poland; this exhibition aims to re-establish Fangor as a significant figure in the history of contemporary art.

Notes to Editors
Wojciech Fangor is the inaugural exhibition for 3 Grafton Street, a new London exhibition space with free public admission.
3 Grafton Street is a collaboration between de Pury de Pury and Kasia Kulczyk.

Simon de Pury is one of the art world's leading figures. Up until the end of 2012, he was Chairman and Chief Auctioneer of Phillips de Pury & Company. Earlier in his career he was Chairman Europe and Chief Auctioneer Worldwide at Sothebys.
He was also curator of the Thyssen-Bornemisza Collection. Simon has been instrumental in championing the careers of many contemporary artists, photographers and designers. At the beginning of 2013 he founded together with his wife Michaela,
de Pury de Pury, a company specialising in curating, private sales and consultancy for the visual arts.

Dr. Michaela de Pury was until recently Senior Director at Phillips de Pury & Company and before Senior Partner. She joined the firm in 2001. She has been instrumental in securing major consignments and private transactions surrounding key
works in all sales categories of Contemporary Art, Design and Photography. Prior to joining Phillips de Pury, she was the CEO and Co-Owner of Neumeister Auctions. She was trained at Christie's in their London department of Old Master Paintings, at Sotheby's in their New York department of Modern and Impressionist Art and at Taijan in Paris. de Pury de Pury have curated two exhibitions in New York – a ceramics group show, Fire at Venus over Manhattan; and an exhibition of Guillaume Bruère at Nahmad Contemporary. This is their first curated exhibition of paintings in London.

Kasia Kulczyk is the Vice Chairman of the Zacheta National Gallery Society in Warsaw, which focuses on endorsing key gallery exhibitions and leading art educational programs across Poland. Being a contemporary art collector herself, she is actively involved in the international promotion of Polish artists. Kasia is also a member of the supervisory board of the Bator Tabor Foundation, supporting its fundraising efforts and charity art auctions.

3 Grafton Street is a Grade I listed building which dates back to 1767 when The Duke of Grafton and architect Sir Robert Taylor developed a number of houses along the street. It is one of Robert Taylor's first commissions; Taylor went on to be
appointed as architect for the Bank of England. The building features an impressive marble and onyx staircase, an entrance hall crowned by a neo-classical atrium and