Susch: Magdalena Abakanowicz, Mirosław Bałka, Wojciech Fangor, Natalia LL, Teresa Pągowska, Erna Rosenstein, Alina Szapocznikow, Andrzej Wróblewski
January 2, 2019

-

June 30, 2019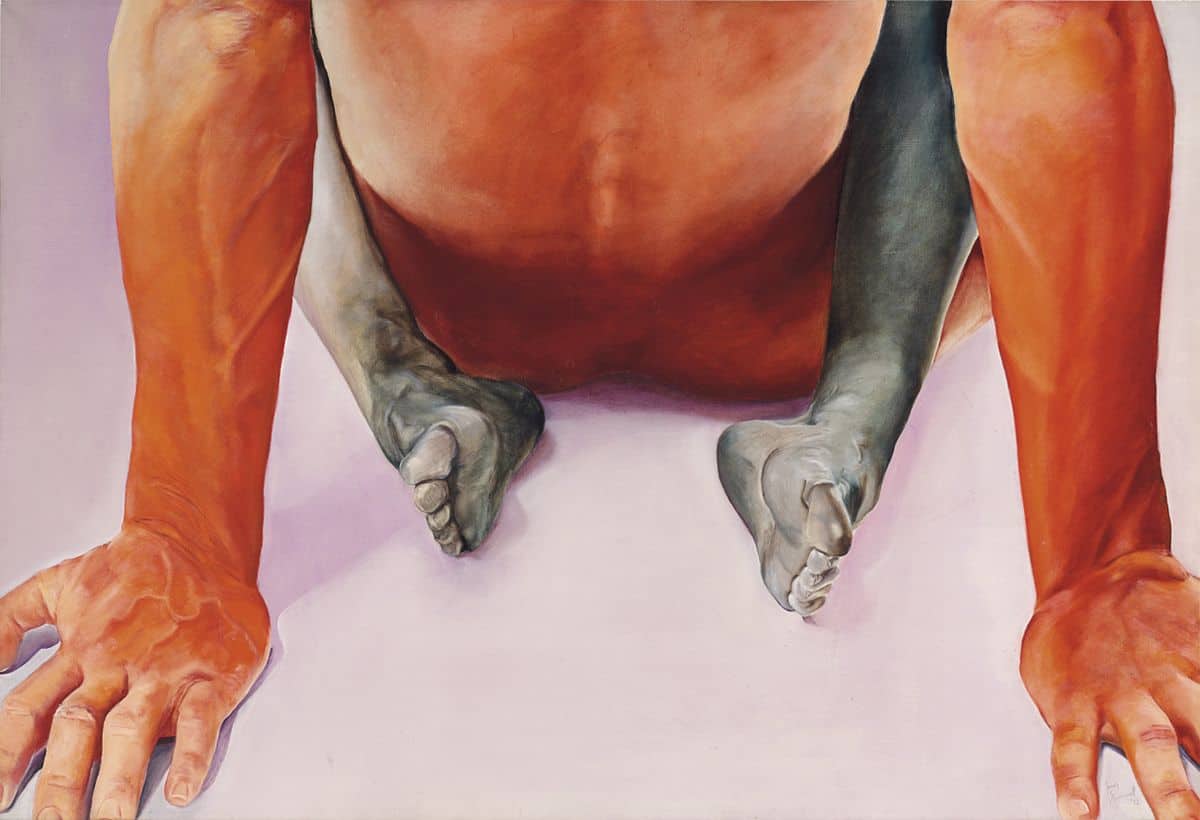 'A WOMAN LOOKING AT MEN LOOKING AT WOMAN' 
Artists: Magdalena Abakanowicz, Mirosław Bałka, Wojciech Fangor, Natalia LL, Teresa Pągowska, Erna Rosenstein, Alina Szapocznikow, Andrzej Wróblewski, Carla Accardi, Evelyne Axell, Helena Almeida, Ida Applebroog, Maria Bartuszová, Renate Bertlmann, Judith Bernstein, Louise Bourgeois, Geta Brătescu, Ellen Cantor, Dadamaino, Marlene Dumas, Nicole Eisenman,  Lucio Fontana, Laura Grisi, Dorothy Iannone, Birgit Jürgenssen, Kiki Kogelnik, Maria Lassnig, Sarah Lucas, Roman Ondak,  Carol Rama, Iris von Roten, Carolee Schneemann, Sylvia Sleigh, Joan Semmel, Betty Tompkins, Julie Verhoeven, Hannah Wilke.
"A Woman Looking at Men Looking at Women" – the inaugural exhibition at Muzeum Susch, a new institution founded by Grażyna Kulczyk – takes as its point of departure one of her collection's key strengths, its focus on women artists, to explore the notion of the feminine in its diverse facets: social, political and cultural.
From artistic conventions of female representation through sexual emancipation to the questioning of traditional gender roles, the show addresses many issues central to feminist theory. Yet, rather than reiterating established polemics, it seeks to offer a fresh perspective on the paradoxes of the feminine. In the works on display, the female gaze predominates; the body is a source of pleasure rather than an ideological battlefield; motherhood and domesticity are marked not just by tenderness but also by tension.
Borrowing its title from Siri Hustvedt's eponymous 2012 essay, which analyses the perceptual biases that affect how we judge both art and the wider world, the show celebrates pioneering women artists, who have only recently attained their long-deserved places in the art-historical canon. More importantly, however, it tells the story of those who, regardless of gender, found the passion, creativity and courage to challenge not only social norms but also the limits of art and its restrictive categories. As Hustvedt herself wrote: "A work of art has no sex." A fearless commitment to experimentation and to pushing the boundaries of art lies at the very core of this exhibition.