Mulhouse: Ostoya
June 4, 2014

-

August 24, 2014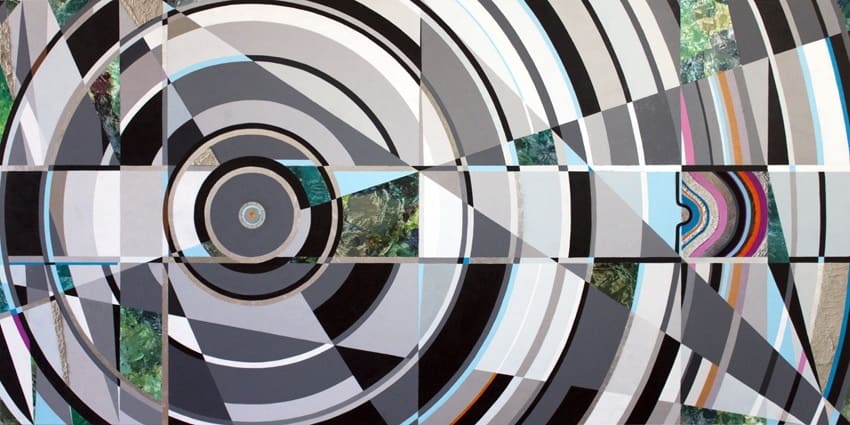 Anna Ostoya. Transpositions
Solo Exhibition in La Kunsthalle Mulhouse
Curated by Martha Kirszenbaum, guest curator at La Kunsthalle Mulhouse in 2014
June 5th – August 24th, 2014
Press conference: Wednesday, June 4th at 5.30 pm at La Kunsthalle
Opening Reception: Wednesday, June 4th at 6.30 pm
Press tour: Wednesday, June 18th
Anna Ostoya (b. 1978 in Krakow, Poland, lives and works in Brooklyn, USA) has developed a singular body of works that refers to avant-garde aesthetics as she recycles pre-existing images, materials and histories. Transpositions is the first institutional exhibition of the artist in France and the title of a new series of works conceived for La Kunsthalle Mulhouse. Over a period of eight months, Ostoya, who got inspired by the history and architecture of La Kunsthalle's building, followed a work plan and set up rules to experiment with different modes of decision making. In her working process for Transpositions, as for some of her previous series, Ostoya reflects on the role and position of an artist in society: she disputes the stereotypes applied to an artist—that of a free spirit, an entrepreneur, or a worker.
The exhibition is accompanied by the first monograph of Ostoya's work that considers her oeuvre as a whole. The works reproduced in the book are the outcome of years of artistic practice and vivid discussions with curators, writers, and thinkers, such as the authors of this volume, Ben Lerner and Tom Williams.
To take advantage of during your stay in Basel, we invite you for two press/special meetings at La Kunsthalle Mulhouse and the CRAC Alsace, on Wednesday June 18th.
Shuttle from Basel departure at 9.00 am in front of the Swissôtel le Plaza, Messeplatz 25 at Bâle. For reservation +33(0)3 89 08 82 59
Press conference at 10.00 am – La Kunsthalle Mulhouse
Press conference at 11.30 am – CRAC AlSACE, Altkirch – DER LEONE HAVE SEPT CABEÇAS exhibition curated by Filipa Oliveira & Elfi Turpin with the works from Pedro Barateiro, Lothar Baumgarten, Mariana Castillo Deball, Henri Chopin, Natalie Czech, Dora Garcia, Jean-Pierre Gorin, Runo Lagomarsino, Quinn Latimer & Megan Rooney, Matt Mullican, Musa paradisiaca, Clemens von Wedemeyer, Katarina Zdjelar.
Return to Basel at 2.00 pm