Naples: Gabriel Orłowski
February 8, 2020

-

March 31, 2020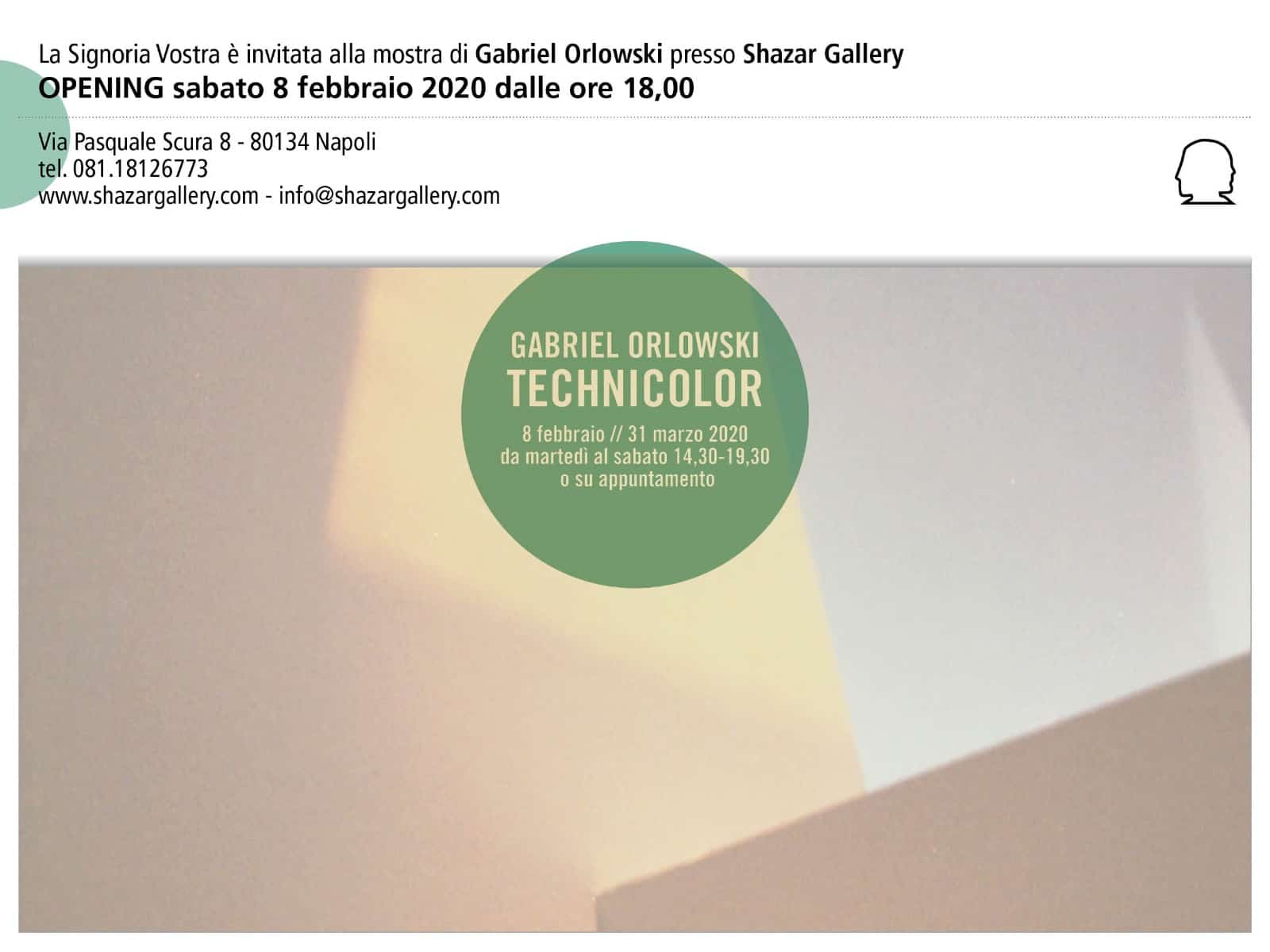 "TECHNICOLOR"
GABRIEL ORŁOWSKI
Shazar Gallery presents Technicolor, the first Italian solo show by Gabriel Orłowski. The Polish artist has produced exclusively for the gallery at via P. Scura a photographic project focused on the ability of light to transform the physicality of the portrayed subjects, to change their essence in favor in an ethereal and autonomous consistency. Born in 1989, the photographer lives and works in Warsaw. Author and collaborator of various magazines and art books, he is interested in digital languages and music and has taken part in various solo and group exhibitions across Europe.In Technicolor Orłowski shows some of the more recent works, conceived for the occasion. Nine photographs – isolated, silent and balanced, is where the eye investigates a parallel reality made of golden lines and dust – a matter that defines new perspectives. The artist engages with the light in a kind of a game, in search of potential discovery:
"I let in some light. Its' corporeal potential is huge and very promising, surrounded by a subtle aura of mild psychedelia. The room is laid upon by a subtle, vivid color, overwritten with a dim luminance. Its' apparition, barely sketched on the edges, sneaks by the threshold. It avoids direct contact, but when you stare long enough, you know it's there. Blissful, dissociated – it is probably right then that the proper trip begins. A hissing ambient has been playing the whole time, unnoticed, swaying the rhythm up and down and up again. A mirage upon mirage upon mirage."
The photographer's research takes form of clean, clear, precise composition, which – albeit the color shifts – is warm and somewhat decorative. A unique approach, that becomes its' key aesthetic.
The exhibition will remain open from February 8th until March 31st, 2020. From Monday to Friday from 2.30pm to 7.30pm and Saturday on appointment.