New York City: Wanted Design
May 13, 2016

-

May 16, 2016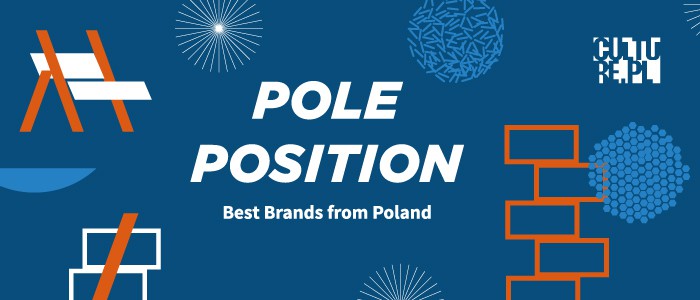 POLE POSITION
Best Brands from Poland
Tables, ceramics, glass, clothing, outdoor gear – all made in Poland. Surprised? Poland is currently a top contender in a number of different fields: from the furniture industry, to ceramics and glassware. More and more brands are working with contemporary Polish designers to create world class products. With Pole Position, Culture.pl brings Poland's best and most intriguing brands to New York. Are you ready?
Pole Position will present products from: Meble NOTI, Paged Meble, Comforty, Wnętrza VOX, Mikomax Smart Office, BALMA Warszawa, Profim, Polskie Fabryki Porcelany Ćmielów i Chodzież S.A., Manufaktura w Bolesławcu, Kristoff Porcelain, YETIi, PajakSport, and Polski Stół.
In addition to larger producers, Pole Position will also introduce some intriguing smaller brands which are already making big waves: zieta prozessdesign, Vzór, Bogdan Kosak Modelarnia Ceramiczna, MALAFOR, and Pan tu nie stał. Their strength lies in their innovative ideas, their use of new technologies, and a local production process.
Designers include: Piotr Kuchciński, Mikołaj Wierszyłłowski,
Krystian Kowalski Industrial Design, Tomek Rygalik (Studio Rygalik), Nikodem Szpunar (Studio Szpunar), Maja Ganszyniec, Wiktoria Lenart, Joanna Leciejewska, Marta Krupińska, Przemysław "Mac" Stopa (Design by Mac Stopa), Agnieszka Blacheta, Sebastian Pietkiewicz, Magdalena Gazur, Paweł Zwierz, Dorota Serwadczak, Michał Rój, Modus Design | Studio Marka Cecuły, Dorota Koziara Studio, Marek Mielnicki, Jakub Marzoch, Wojciech Kłapcia, Andrzej Pająk,Oskar Zięta, Bogdan Kosak, Agata Kulik-Pomorska, Paweł Pomorski, Roman Modzelewski, Bartek Bojarczuk.
25 years after the fall of Communism, Poland is now in pole position. Design serves as the perfect platform for the presentation of contemporary Poland and the promotion of Polish creativity. Poland is ready. Are you?
▣ Pole Position
▣ Best Brands from Poland
▣ May 13th – 16th, 2016
▣ Wanted Design, New York
▣ Terminal Stores, 269 11th Avenue, New York, NY 10001
Organizer: culture.pl
Curator: Anna Zabdyrska
Exhibition Design: Wojciech Cichecki
Exhibition Production: Michał Nowakowski & Marta Piechocka-Nowakowska/ArtConnection
Visual Identification: Anna Zabdyrska