Palermo: Marcin Dudek
June 15, 2018

-

November 4, 2018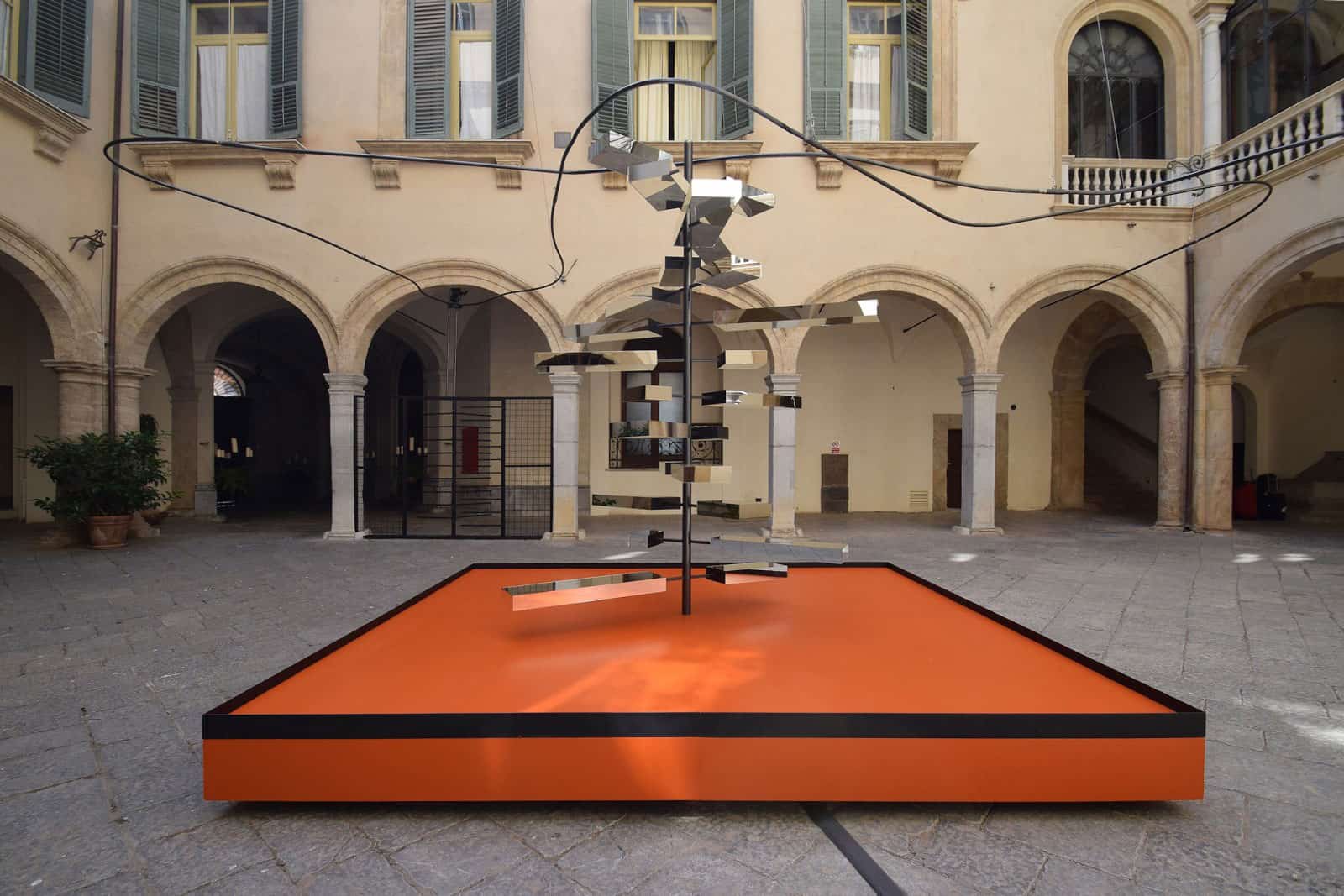 MARCIN DUDEK
Giochi Senza Frontiere – site-specific installation
Marcin Dudek's site-specific installation Giochi Senza Frontiere, 2018, will open at Palazzo Mazzarino on Friday 15 June as a part of Manifesta 12. 
Giochi Senza Frontiere expands Dudek's ongoing investigation into group identity by responding to the historical context of Europe as a landscape whose character has been defined by waves of cross-cultural migration over thousands of years.​ Building on the thematic of Manifesta 12, which draws on Palermo's migration problems as emblematic of the wider crisis faced by Europe in 2018, Dudek's kinetic installation addresses the notion of heritage, identity and narrative as facets of a European landscape in continuous flux. ​
---
Marcin Dudek (b. 1979, Poland) lives and works in Brussels, Belgium. Dudek works with objects, installations, collage and performance, touching upon questions regarding control in society, the hierarchy of power, and mechanisms of violence and aggression as seen from sociological, historical, and psychological standpoints. Dudek's use of abstraction to deal with these questions amplifies the labor, anxiety and compulsive approach that characterize his process of image production. After leaving Poland aged 21, he studied at the University Mozarteum Salzburg, and Central Saint Martins, London, graduating in 2005 and 2007 respectively. His work has been exhibited internationally at institutions including Moscow Museum of Modern Art, Salzburger Kunstverein, the Arad Art Museum, Bunkier Sztuki and the Goethe-Institut Ukraine. His installation "The Cathedral of Human Labor" (2013) is on permanent view at the Verbeke Foundation in Belgium.