Vilnius: Mariusz Hermanowicz, Agnieszka Rayss
April 10, 2018

-

May 5, 2018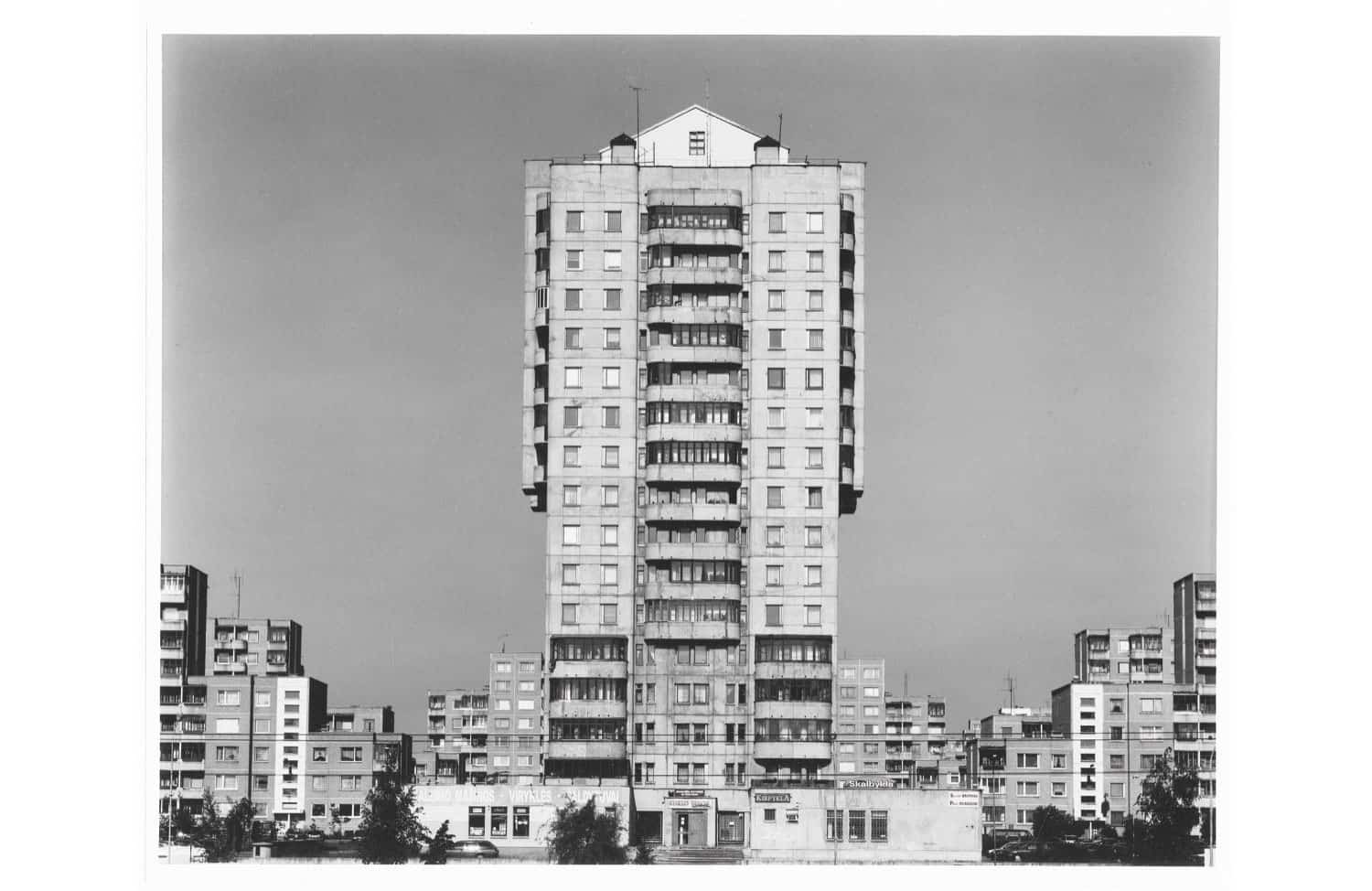 opening: 10th of April 2018, 5pm
The retrospective exhibition of Mariusz Hermanowicz's works presents alterations taking place throughout the periods of his artistic activity. Mariusz Hermanowicz was an operating photographer from 70's up till 2008. His individual style stretched between conceptual photography and photojournalism. Applying handwritten notes directly onto prints and taking a series of photographs organized in the cohesive and carefully planned narration became his hallmarks. A vast number of his works is related to genealogical studies, in which Vilnius played a crucial role. The retrospective of Mariusz Hermanowicz's works is accompanied by the exhibition prepared by the contemporary Polish artist, Agnieszka Rayss. Her most recent project 'Where The Body Is' was inspired by the last period of Hermanowicz's artistic work and becomes a critical dialogue with his art. Both exhibitions have been prepared by Archeology of Photography Foundation from Warsaw, Poland. The Foundation studies, works on, prepares and preserves archives of Polish photographers. Inviting contemporary artists to collaboration, it inspires to take a fresh look at historical photography.
Mariusz Hermanowicz. What might photography be used for?
Mariusz Hermanowicz was a photographer, he also authored humorous drawings and short films. Hermanowicz lived and worked both in Poland and France between 1950 and 2008. The exhibition 'What Might Photography Be Used For?' presents a selection of artist's works starting with the early period, which might be described as documentary or photojournalistic, through the emergence of style basing on documentary and conceptual photography and the period when he focused on his family history, and finishing with what the artist called 'A New Stage'. After he had developed interest in his ancestry, journeys to Vilnius became especially important. He conducted his own research on the family history there. He was also fascinated by the multicultural history of the city as well as its architecture.
The exhibition presents those curial moments of subsequent shifts as well as characteristic points such as the emergence of notes below the photos and then – their gradual disappearance, passing from the photojournalistic style towards more conceptual art, development of the idea to work with the extensive photography series and setting a number of works within the author's biography. The last part of the exhibition constitutes a sequence of images from the last period of the artist's work, which is characteristic for the abandonment of the themes present in the former phases, rejection of the formal solutions he used and entering the photo studio. Exposing the variety of threads and diversity of Hermanowicz's works is aimed at presenting the artist unique approach, but also taking a closer look at how he used photography and what it might have served him for.
AGNIESZKA RAYSS "Where the body is"
In her project, Agnieszka Rayss shifts towards the body; she explores and looks for it, mixing conventions, collecting its parts and various types of (re)presentation and at the same time using photography – with its possibilities and limitations – as a means to deal with it. The artist plays with the so far representations of – mostly female – body in photography and this way she gets involved in the history of its reclaiming and giving it agency/subjectivity. She searched for the body images in university museums within Anatomy Departments and those opened next to M.E. Office in Hamburg as well as those included in the collection of Forensics Center in Wrocław. She photographed body parts, internal organs and bones stored in repositories and locked away in cabinets as well as moulages, the plaster or wax models perfectly imitating surfaces of objects – in this very case those of the body and skin, which were showcased as permanent expositions.
Agnieszka Rayss's exhibition refers to the ways of representing and portraying the body that occur in the last period of Mariusz Hermanowicz's work.
Both exhibitions are realized within the project 'Living Archives'. This is a unique method of work which allows to combine and present historical photography with the works and activities of contemporary artists. Visual artists, directors, musicians and designers are invited to cooperation and  they prepare new projects that correspond to and address the works and themes undertaken by the artists whose archives the Foundation takes care of.
---
Mariusz Hermanowicz (1950-2008) – a photographer and author of humorous cartoons and short films. He graduated from the Direction of Photography Department at Lodz Film School (PWSFTviT). His individual artistic style spread between conceptual and documentary photography entered a mature phase after 1975. Hallmarks of Hermanowicz's work became superimposition of self-composed comments directly on the print and working with series put together according to the planned narration – film editing alike. In 1982 together with his family he moved to Strasburg in France. Next year he started working for the Ministry of Culture as a photographer within Inventaire général (the project aimed at cataloguing French heritage). In 1990 he started conducting genealogical research on his own family. Photographs found during these journeys, emotional descriptions and stories unaccomplished ultimate project, by the author himself called The Book of Ancestors. From 2003 on there could be observed another turning point in Hermanowicz's artwork. He came back to studio photography focusing on portraits, acts and still-life. He wrote several reviews of photo exhibitions in France for 'Fototapeta' magazine. Till 2008 he had had 40 solo exhibitions group exhibitions,including. retrospectives of Polish photography of the 20th century. Archeology of Photography Foundation work with Hermanowicz's archive since 2008.
Agnieszka Rayss – freelance photojournalist based in Warsaw, Poland. She received her master's degree in Art History from the Jagiellonian University (Krakow, Poland). Co-founder of the Sputnik Photos collecitve. Her main area of interest is documentary photography. She was awarded at several national and international contests. She published two photobooks: "American Dream" about cultural transformation and pop-culture triumph in Central Eastern Europe and "This Is Where the End of CIties Begins", on undiscovered city spaces.
---
organizers: Archeology of Photography Foundation, Lithuanian Photographers Association
The project has been co-financed by the Polish Ministry of Culture and National Heritage
partners: Polish Institute in Vilnius, Sputnik Photos