WARSAW: Fotografia Kolekcjonerska
May 5, 2016

-

May 15, 2016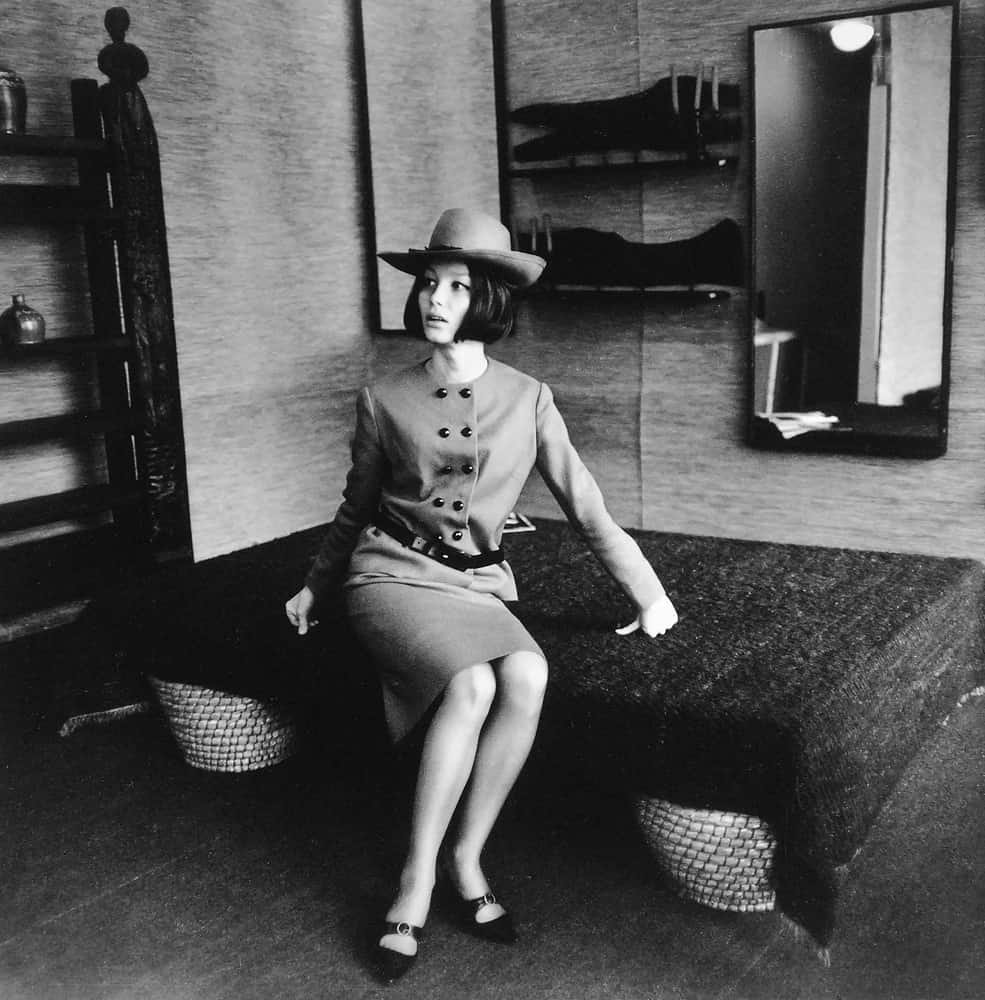 "BEYOND A PORTRAIT. The Person in Polish Photography". 16th edition of Fotografia Kolekcjonerska
Exhibition & auction of Polish masters of photography, Warsaw
– leading Polish artists
– iconic images in the history of Polish photography
– unique prints
Exhibition opening: 4.05.2016 (Wednesday), 7:00 pm, Exhibition: 5.05–15.05.2016, Auction: 15.05.2016 (Sunday), 7:00 pm, Venue: MYSIA 3, 3rd floor, ul. Mysia 3, Warsaw
The possibilities of depicting a person in a photograph seem endless. The topic keeps being refined and re-interpreted, ranging from portraiture, through press photography, which shows people in their natural surroundings, pictures of traces of human activity, to conceptual analyses of human existence. How diverse the photographic understanding of the topic is can be seen in the pictures of such masters as: Witkacy, Opałka, Niedenthal, Rydet, Natalia LL, Libera and Milach. The works of these artists and many more will be featured at the exhibition "BEYOND A PORTRAIT. The Person in Polish Photography," which is planned as part of the 16th edition of the Fotografia Kolekcjonerska project in May in Warsaw.
It is already the third thematic round of our art event held in spring. The play on words in the Polish version of the title ('poza' means 'beyond,' but also 'a pose') is no accident. It means that we intend to show a multitude of ways the topic can be approached.
Portrait is the most obvious interpretation here. Many artists stress that the essence of portrait photography lies in the meeting and establishing a relationship with the model. Thanks to this, the picture does not only show the likeness of a person, but also – more importantly – his/her character. This year, viewers will have an opportunity to see how the approach to portrait photography has changed over the years. We will put on display, among other items, pictures taken by Karol Beyer, the first Warsaw photographer. Portraits of well-known personalities will be featured, too. Bogdan Łopieński portrayed the unearthly Pola Raksa at the time when she was extremely popular not only in Poland, but also in the former USSR. We will present a portrait of Paweł Althamer in a vivid interpretation by Krzysztof Gierałtowski, a leading Polish portrait photographer. The singer Edyta Geppert appears in a photograph by Jacek Poremba, and Wojciech Mann will be introduced by Rafał Milach in his unique photocollage.
The exhibition will also feature artists who put themselves in front of a camera. One of them is Roman Opałka, who tried to illustrate human existence in his legendary conceptual series "OPALKA 1965/1 – ∞." "A Close Acquaintance" by Paweł Żak is an example of a more personal series of self-portraits. Magda Hueckel will present an exceptionally subtle work coming from her "Calmed Self-Portraits" cycles of photographs, which she has worked on for many years. The self-portrait of Paweł Pierściński, which dates back to his early period, shows the continuous processes of his search for thematic inspiration and effort to refine his skill. It belongs to his "Family Album," a collection of photographs spanning a longer period. The other works by Pierściński include the portrait of his brother from the 1950s, and a picture showing his wife and son in an idyllic holiday scene. Family motifs return in the joyful pictures by Helena and Edward Hartwig which show their daughters. A unique variety of self-portrait will be presented by Stanisław Ignacy Witkiewicz (Witkacy).
The broad spectrum of the possible ways of showing a person in photographs will be revealed by works depicting people entangled in great historic events, as in the famous picture by Karol Szczeciński made in the ruined Warsaw in 1945. Nearly 5 decades later Chris Niedenthal documents a demonstration of the Solidarity Movement during the martial law in Poland. The picture taken by Maciek Nabrdalik as part of the "Irreversible" project, which shows a former prisoner of a German concentration camp, will be another photograph with history in the background. An important present-day commentary will be made by Zbigniew Libera and his "Lego. Concentration Camp."
As every year, conceptual artists will be represented as well, this time by Natalia LL, Jolanta Marcolla, Zbigniew Warpechowski, and Marek Konieczny. Traditionally, the exhibition will feature a number of excellent works by the classics of Polish photography, including Zbigniew Dłubak, Jerzy Lewczyński and Zofia Rydet. Another highlight will be the photocollage by Jan Dziaczkowski, whose art is highly appreciated among collectors. During last year's spring Fotografia Kolekcjonerska event, his photocollage from the "Mountains for Warsaw" series went for PLN 16,000, with a starting price of PLN 9,000. The younger generation will be present too, including Joanna Piotrowska, Katarzyna Mirczak, and Igor Pisuk.
The list of artists featured this year include: Krystyna Andryszkiewicz, Karol Beyer, Dorota Buczkowska, Agata Bogacka, Jan Bułhak, Michał Cała, Wiktor Dąbkowski, Kuba Dąbrowski, Marta Deskur, Zbigniew Dłubak, Benedykt Jerzy Dorys, Jan Dziaczkowski, Marek Gardulski, Andrzej Georgiew, Edward Hartwig, Helena Hartwig, Magda Hueckel, Krzysztof Kamiński, Marek Konieczny, Jan Kosidowski, Andrzej Kramarz, Zofia Kulik, Paweł Kwiek, Andrzej Lachowicz, Janusz Leśniak, Jerzy Lewczyński, Zbigniew Libera, Natalia LL, Bogdan Łopieński, Rafał Milach, Katarzyna Mirczak, Maciek Nabrdalik, Chris Niedenthal, Roman Opałka, Marek Piasecki, Paweł Pierściński, Joanna Piotrowska, Igor Pisuk, Jacek Poremba, Józef Robakowski, Tadeusz Rolke, Sławomir Rumiak, Tadeusz Rydet, Zofia Rydet, Zygmunt Rytka, Bronisław Schlabs, Karol Szczeciński, Andrzej Świetlik, Zbigniew Warpechowski, Ryszard Waśko, Witold Węgrzyn, Wojtek Wieteska, Stanisław Ignacy Witkiewicz (Witkacy), Joanna Zastróżna, Ireneusz Zjeżdżałka, Paweł Żak.
Fotografia Kolekcjonerska is the only regular auctioning event in Poland dedicated exclusively to photography. Since its first edition in 2007, we have offered collectors a diversity of works by leading Polish artists. Traditionally, the items shown at the pre-auction exhibition will be unique prints made with a variety of techniques. The event will be accompanied by a bilingual catalogue with the artists' bios, photo descriptions and reproductions of all the works.
Curator and coordinator: Katarzyna Sagatowska
Curatorial collaboration: Maga Sokalska
For latest news about the exhibition, auction and side events see: http://www.fotografiakolekcjonerska.pl http://www.artinfo.pl
Organisers: FotografiaKolekcjonerska.pl in collaboration with Artinfo.pl, Partner: MYSIA 3
image: Bogdan Łopieński, "Pola Raksa", 1967/2007