The past weeks have been extremely difficult for all the Ukrainians. For Ukrainians fighting for their country, those forced to flee their homes, but also for Ukrainians all around the world, watching the news about their homeland being unprecedentedly invaded and gradually destroyed by the Russian army. I can't imagine how it must feel – constantly checking and worrying about your beloved ones and making sure they are still safe. My solidarity goes to all people directly affected by this senseless war, their families and friends.
In the face of these terrifying circumstances and bloodcurdling events, I was long thinking about how to continue the podcast series in a way that gives justice to the brave people of Ukraine and highlights their diverse and unique culture. Eventually, I came up with an idea of creating a special edition of the podcast called – Kitchen Conversations for Ukraine.
This series will include short episodes, in each I am inviting a Ukrainian artist, a friend of mine, to curate the show. What you can expect from Kitchen Conversations for Ukraine is to learn more about Ukrainian artists, authors, movie makers, musicians, and other brilliant, talented, and brave people of Ukraine. From there, you can start researching on your own. I encourage you to follow them, read their texts, and start learning about Ukraine and its history. Now is the time to do so.
For the first episode, you will hear me speak about a Ukrainian-American painter and muralist Tatyana Ostapenko (she was already a guest of Kitchen Conversations) and three other contemporary Ukrainian artists that inspire her work: Pavlo Borshchenko, Anna Sarvira and Zhanna Kadyrova.
Check out the first episode below:
read also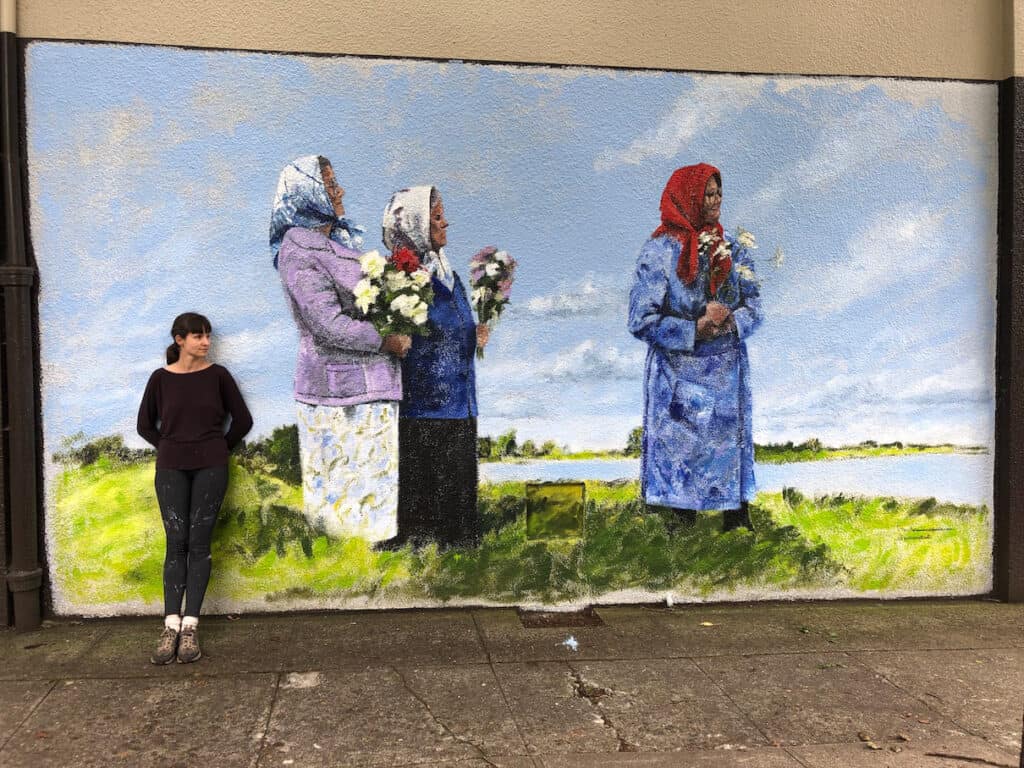 Tatyana holds a Bachelor of Fine Arts in Studio Practice from Portland State University. Discovering the craft of painting at a mature age, Tatyana realised that this is the only way she can truly express herself and her artistic vision. Through her studio works, as well as large scale mural paintings, Tatyana attempts to heal trans-generational trauma and questions tradition.