Valerija Kravale is a guitarist and a music artist currently based in Berlin. Instead of identifying herself with a specific country or nation, Valerija connects with her native language – which is Russian.
Her music career started as a street performer in 2017, after which she released her first instrumental EP "Stuck in Melancholy". Before coming to Berlin, she briefly lived in the Netherlands and studied photography and the Royal Academy of Arts in The Hague. At the moment she in the process of finishing her degree in guitar playing in Berlin.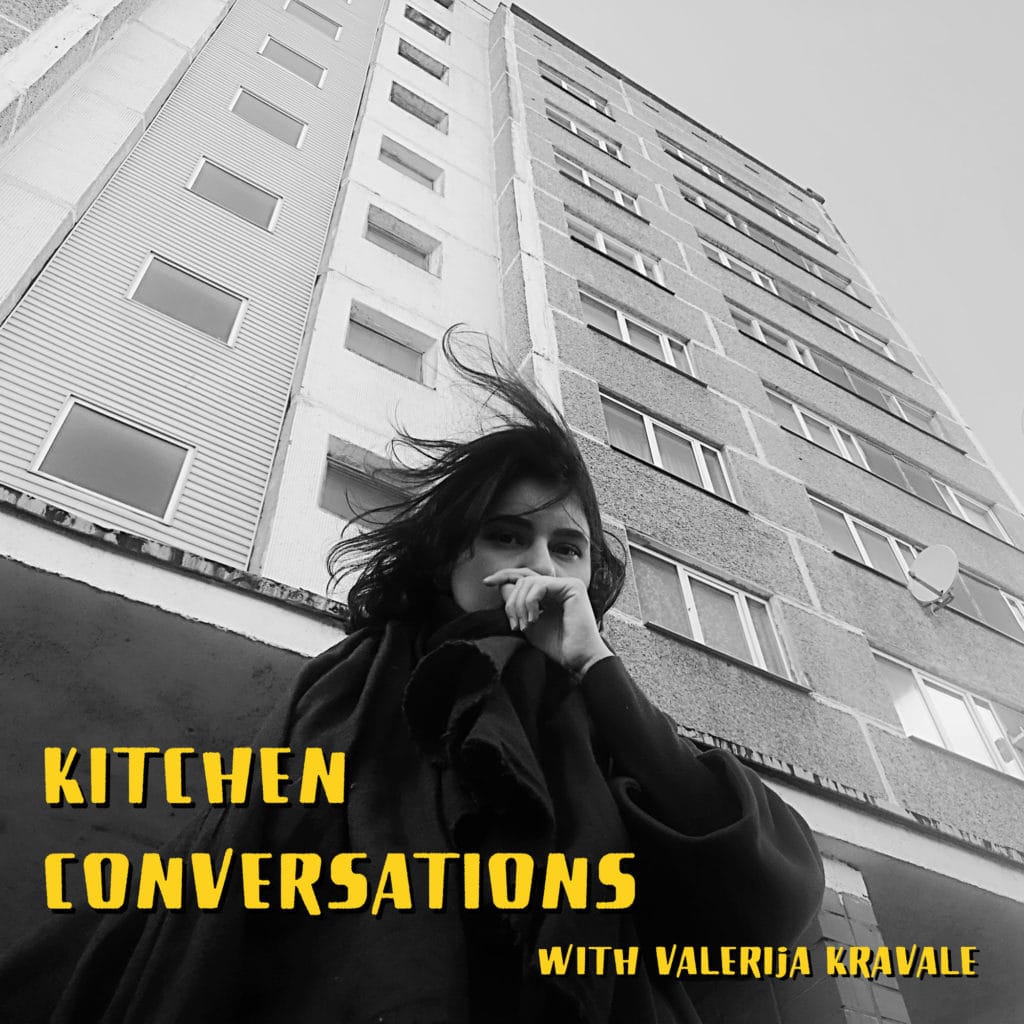 Through her impressionistic vocal lines, guitar soundscapes and electronic dark wave, Valerija wants to reconnect with her past and explore the post-Soviet nostalgia, calling her music Post-Soviet-Pop. Her SoundCloud description states: "Kravale is the post-Soviet Rosa Luxemburg of modern Eastern Europe."
At the beginning of out Kitchen Conversations we discussed Valerija's concert set "Constant Flux" devoted to the #FreeBelarus movement. Later on we spoke about her recently release EP "We are betrayed", dedicated to all people from the post-Soviet sphere whose new, Capitalist reality didn't bring the promised "better life".
Throughout the entire conversation we also examined the aversion to the Russian language shared across the former Soviet states. By going through this important but rarely discussed topic, I learned how that type of hostility, might affect Russian native speakers living outside of Russia.
Insta: @valerija_kravale