Looking for a new challenge in 2020? See the list of art residency programmes from around the world that can change your career. The deadlines are coming soon.
CREART AIR IN ATELIERHAUS SALZAMT (Linz, Austria)
The Atelierhaus Salzamt is an artist residency space run by the City of Linz, centrally located on the Danube. The site provides five studios for international artist in residence, four studios for local artists from Linz or Upper Austria, accommodation for international artists, and exhibition spaces.

Application deadline: 9.12.2019.

For: Only local artists –born or resident- in the following CreArt cities: Valladolid – ES; Clermont – Ferrand FR; Lublin -PL; Skopje – MK, Liverpool – UK, Kaunas – LT; Rouen – FR, and HDLU members/Zagreb – HR

Preference is given to works with a wide variety and diversity. Only Visual artists years can apply, it is necessary to have a degree in a field of art (university level). If the applicant

Support: Organization will reimburse to artists travel expenses to Linz (up to €500). Studio and accommodation is free. Furthermore, €1000  per month will be paid to the artists.
---
ARTLINK (Fort Dunree, Donegal, Ireland)
The two artist residencies are open to professional visual artists working in any discipline including but not limited to: sculpture, photography, painting, installation, and video. Artists in residence must be available for four weeks between March to December 2020. (This can be split into two or more visits.) During the residency artists are expected to develop new work or new ideas based on the unique site, and engage with local artists and Artlink members. Resident artists are expected to actively create within the studio space for at least 20 hours a week and be willing to hold open studio hours with the public for a minimum of one day a week. Public engagement could be through presenting artist talks, workshops, demonstrations or other events.

Application deadline: 13 December 2019

For: two visual artists; one Irish and one International.

Support: Artists will be paid a residency fee of €6500/5000.
---
EYEBEAM CENTER FOR THE FUTURE OF JOURNALISM (New York, USA)
The Eyebeam Center for the Future of Journalism (ECFJ) is an experimental grant-making program that supports artists and artist-journalist teams producing innovative and revelatory journalistic work for major media outlets.

Application deadline: 31 December 2019.

For: artists and artist-journalist teams.

Support: Funds from $500 to $5,000 per project to assist with research, travel, and production expenses.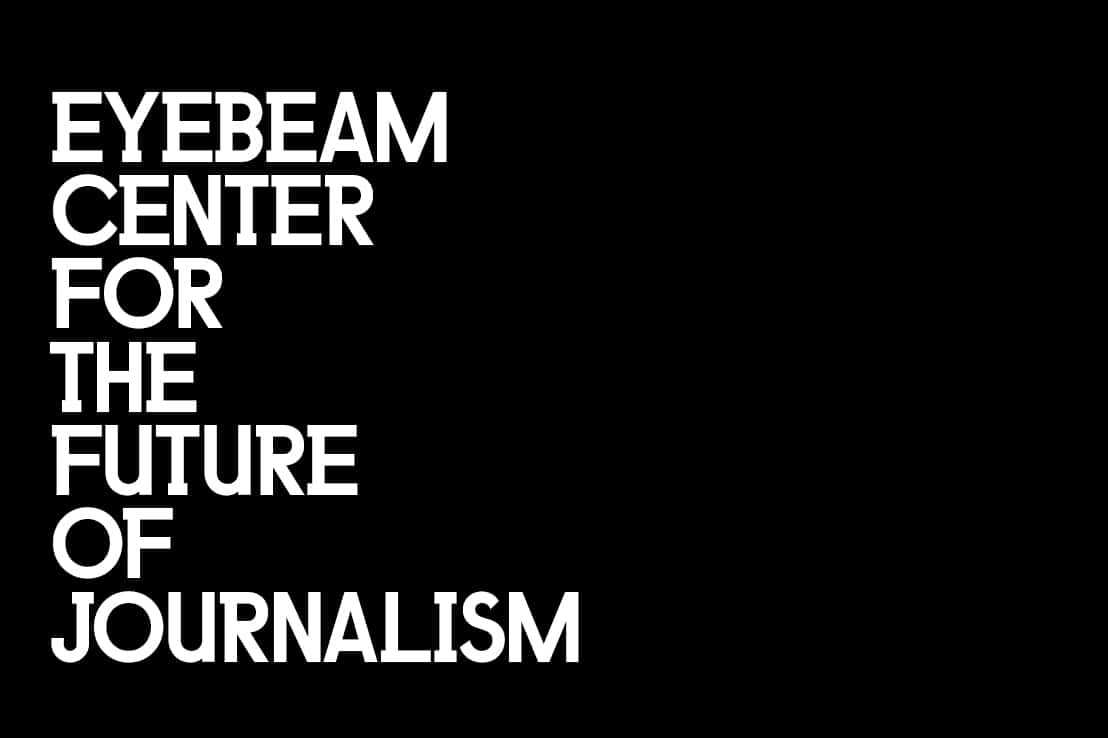 ---
AIR CELEIA (Celje, Slovenia)
The AIR Celeia programme has been up and running since 2005. The programme encourages the development and promotion of the contemporary artistic and curatorial practices and is based on open dialogue, exchange and cooperation. It is conceived as a two-month residency for international artists and curators. The Center for Contemporary Arts is publishing an open call for collaboration in the AIR CELEIA 2020 programme. The selected artist will be offered a two-month stay in the Center's residential flat, which is located in the Celje city centre, in the immediate vicinity of the Center for Contemporary Arts and the local art district.

The residence includes a The Center for Contemporary Arts will arrange for the artist to connect with the city and forge contacts with the local art community, as well as become acquainted with art events locally and further afield.

The artist will also have the possibility of presenting themselves in an artist talk in one of the exhibition spaces of the Center for Contemporary Arts and the opportunity to show their work in a solo exhibition at the Likovni salon Gallery in 2021.

Application deadline: 1 January 2020.

For: artists and curators.

Support: accommodation, studio, as well as a grant of €600 per month and travel expenses up to €300.
---
SHARJAH ART FOUNDATION PRODUCTION GRANTS (United Arab Emirates)
In 2020, we are offering production grants to artists working in a range of media, including sculpture, installation, time-based media, artist's books and performance. The success of a proposal will be determined by merit rather than budget, and projects with budgets ranging from modest to ambitious will be considered. A total of $200,000 is available in this application cycle. The submission deadline is 10 January 2020, and selections will be announced in March. The selected projects will be developed and produced by the artist and Sharjah Art Foundation, with the time and place for the presentation of the completed project as agreed between the artist(s) and the foundation.

Application deadline: 10 January 2020.

For: artists, collectives and collaborative groups.

Support: A total of $200,000 production budget to distribute among the selected projects.