Who said Polish poster is dead? Doubtlessly, the past distinctness of a national style is unmatched – admitting that in fact the historical Polish Poster School has never become a school in the physical sense, and the term encompasses a hardly homogenic group – but that is not to say that contemporary Polish poster is bound to experience the stereotypical lot of a prominent parent's child unable to measure up.
They receive much less attention than their acclaimed predecessors, while artistically try to live up to the challenge. They either reinterpret Polish design legacy or find their own way of creation, using wider sources. What they have in common – and what constitutes the premise of our albeit very subjective selection – is that poster plays a special role in their creative careers worthy of a special attention, rather than be an appendix to a pre-set branding strategy or illustration.
Though most space goes to the movie poster – needless to be said is its historical and genre-defining significance – these 9 creators design signs and forms that advertise festivals, concerts, anniversaries, and trade fairs. Political poster obviously cannot go unmentioned.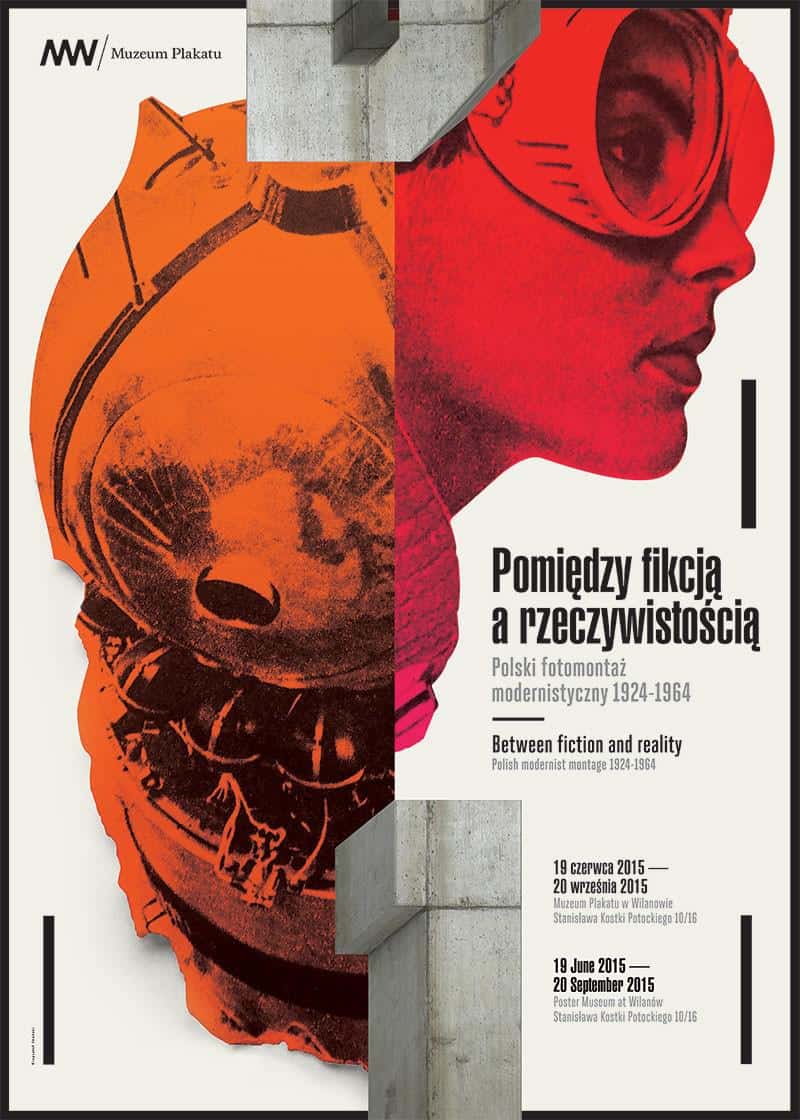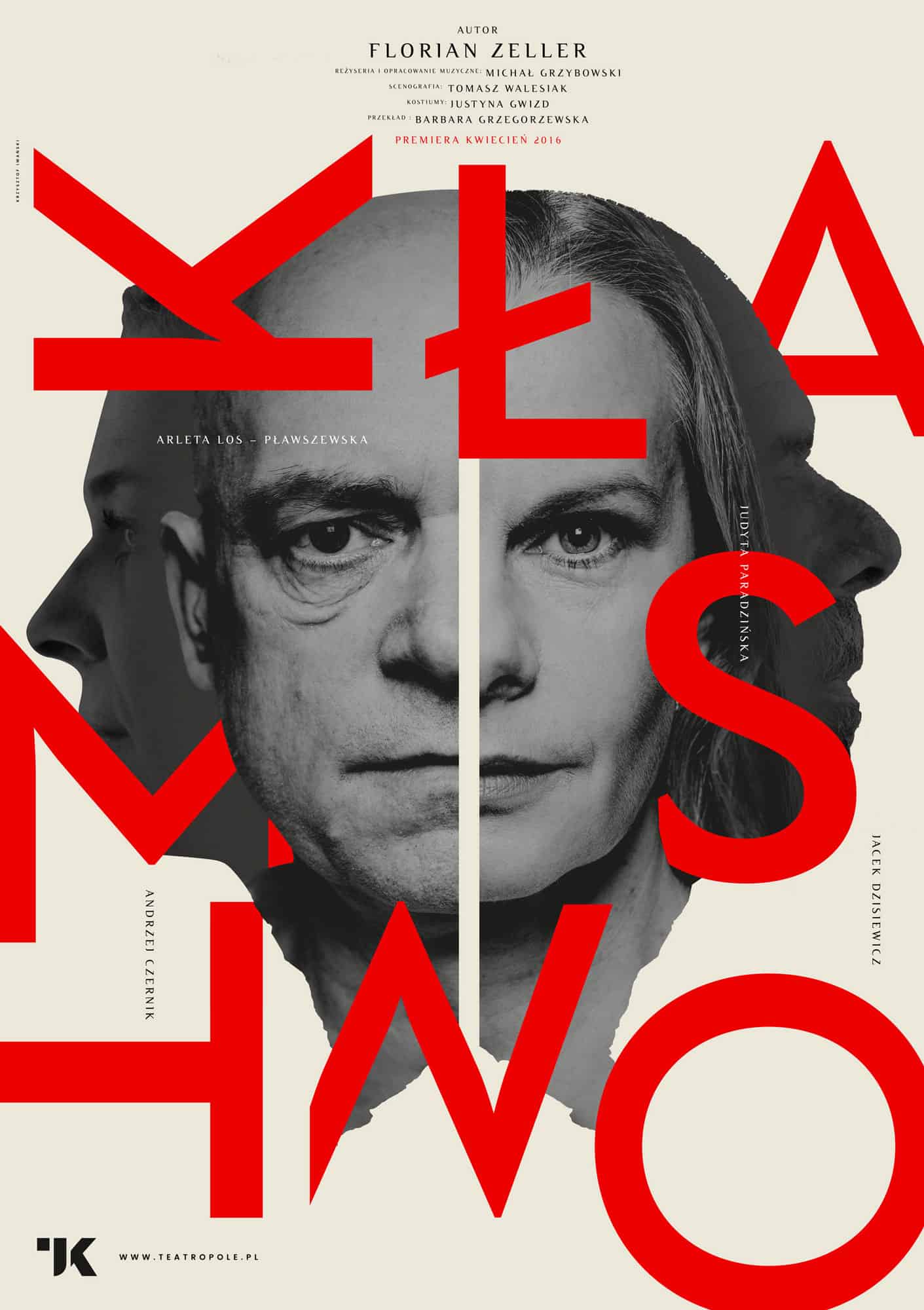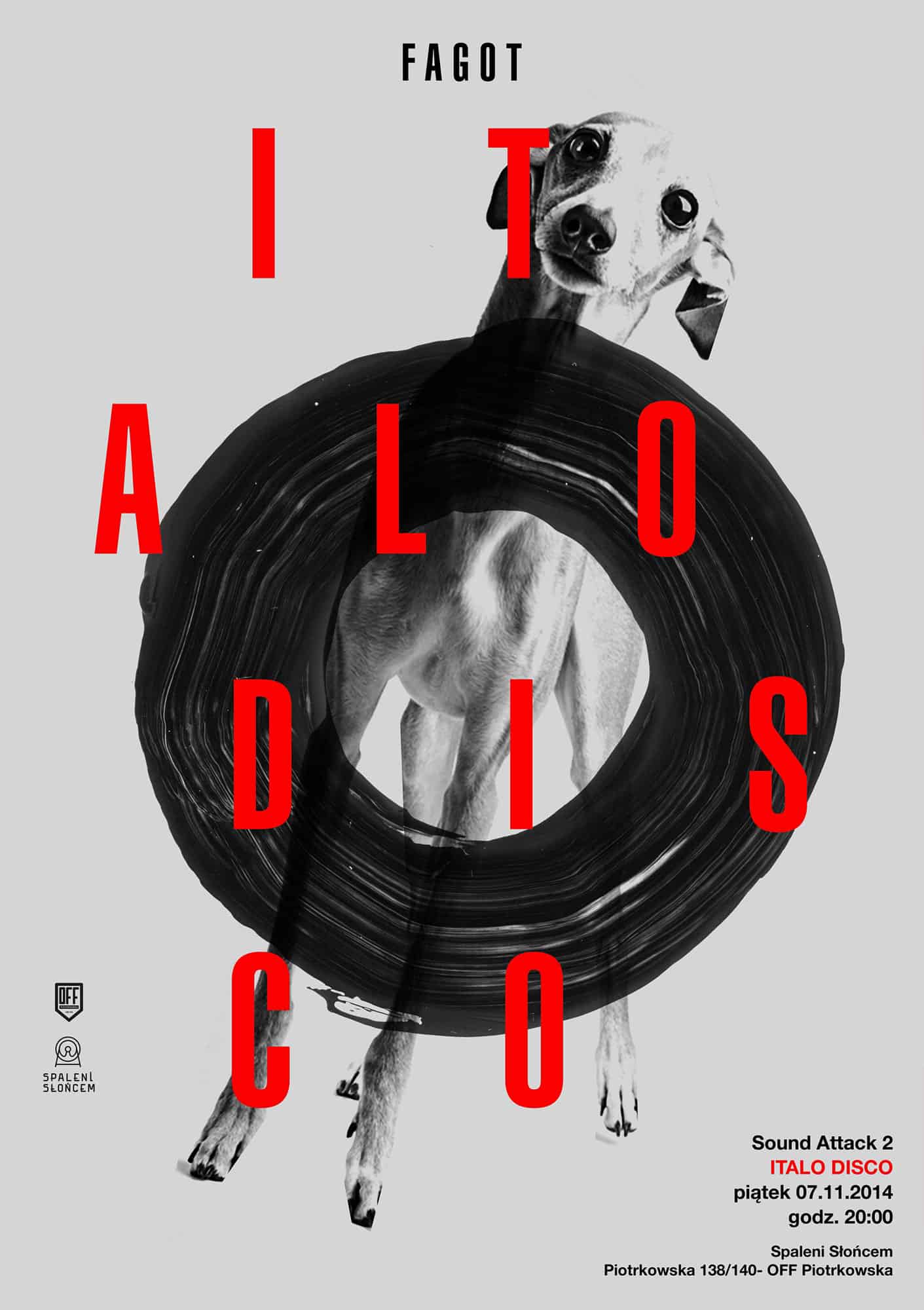 Posters "Andrzej Munk", "Pomiędzy fikcją a rzeczywistością", and "Italo Disco". Courtesy of the
artist.
The principles of Bauhaus and Constructivism are the most visible influences behind Krzysztof Iwański's re-arrangements of separate and unclear-cut elements. The designer from Łódź uses bold, almost primary, colours and abstract geometric forms to create aggressive movement and strong centrally-focal compositions, verging on a fragile harmony destabilised from the within by an uncontrollable energy. Yet he's versatile, comfortable with various typographies, while his designs span various forms, styles and conventions.
---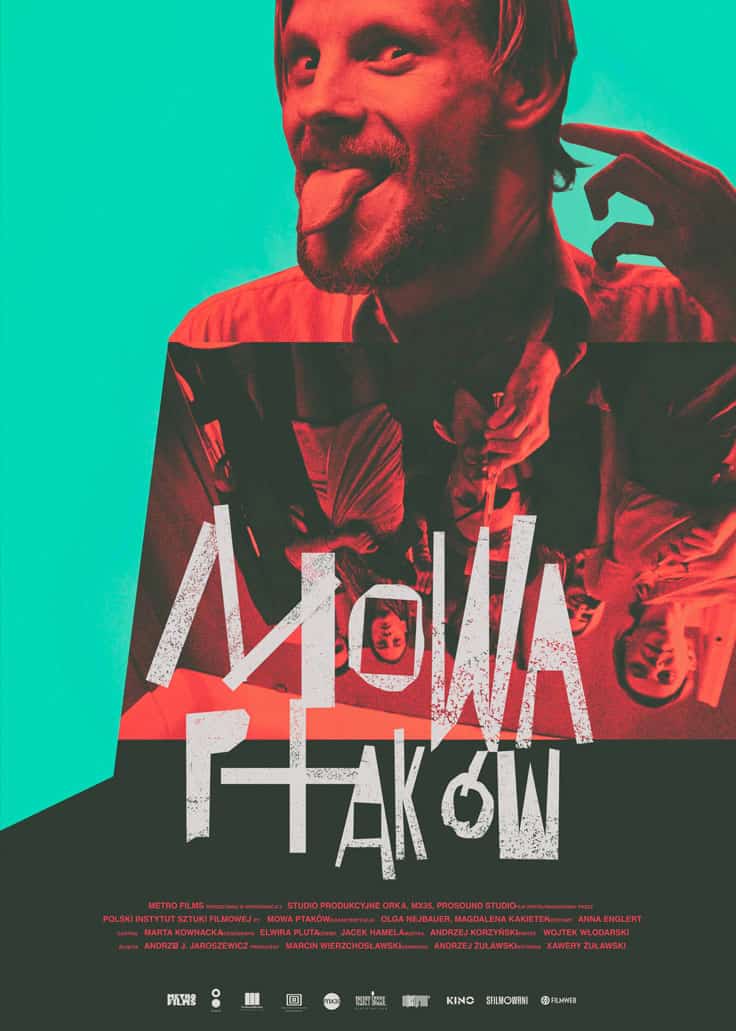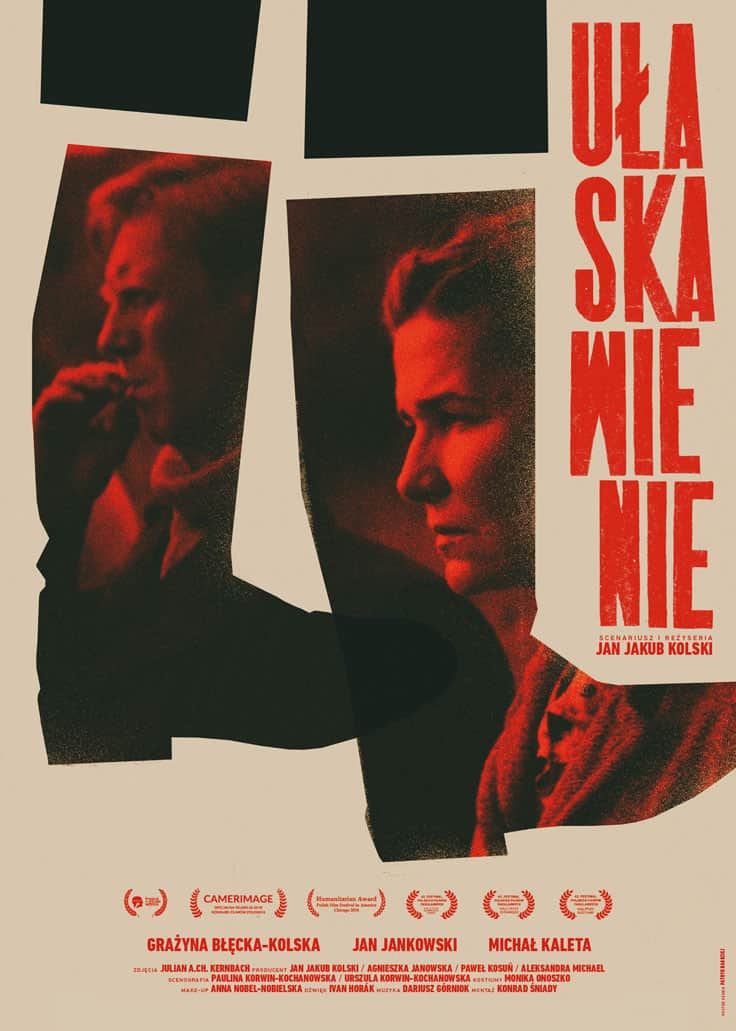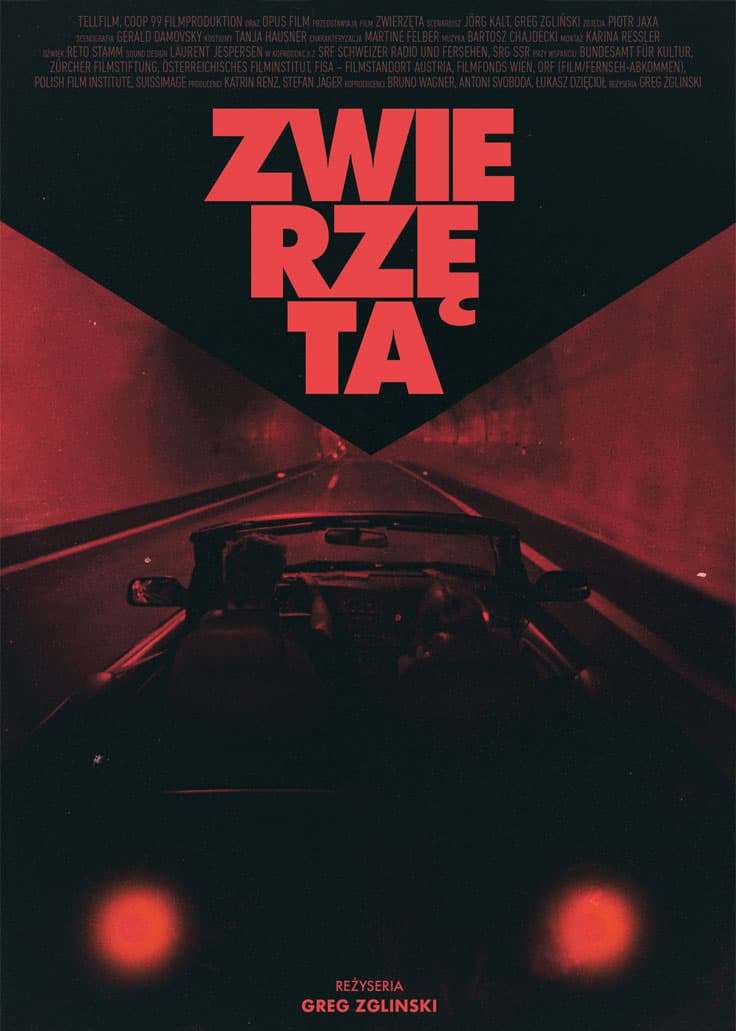 Posters "Zwierzęta" (dir. by Greg Zglizski), "Ułaskawienie" (dir. by Jan Jakub Kolski), "Mowa Ptaków" (dir. by Xawery Żuławski). Courtesy of the artist.
Probably best known for his involvement in rejuvenating public interest in the design and nascent-days branding created in the communist Poland (with Karol Śliwka in particular), Patryk Hardziej is a designer that succeeds in combining structural influences from the Polish poster wrapped in a spacey aesthetics which recalls cyberpunk. Digital cut-outs and black-and-red colour scheme are the trademark elements of his posters.
---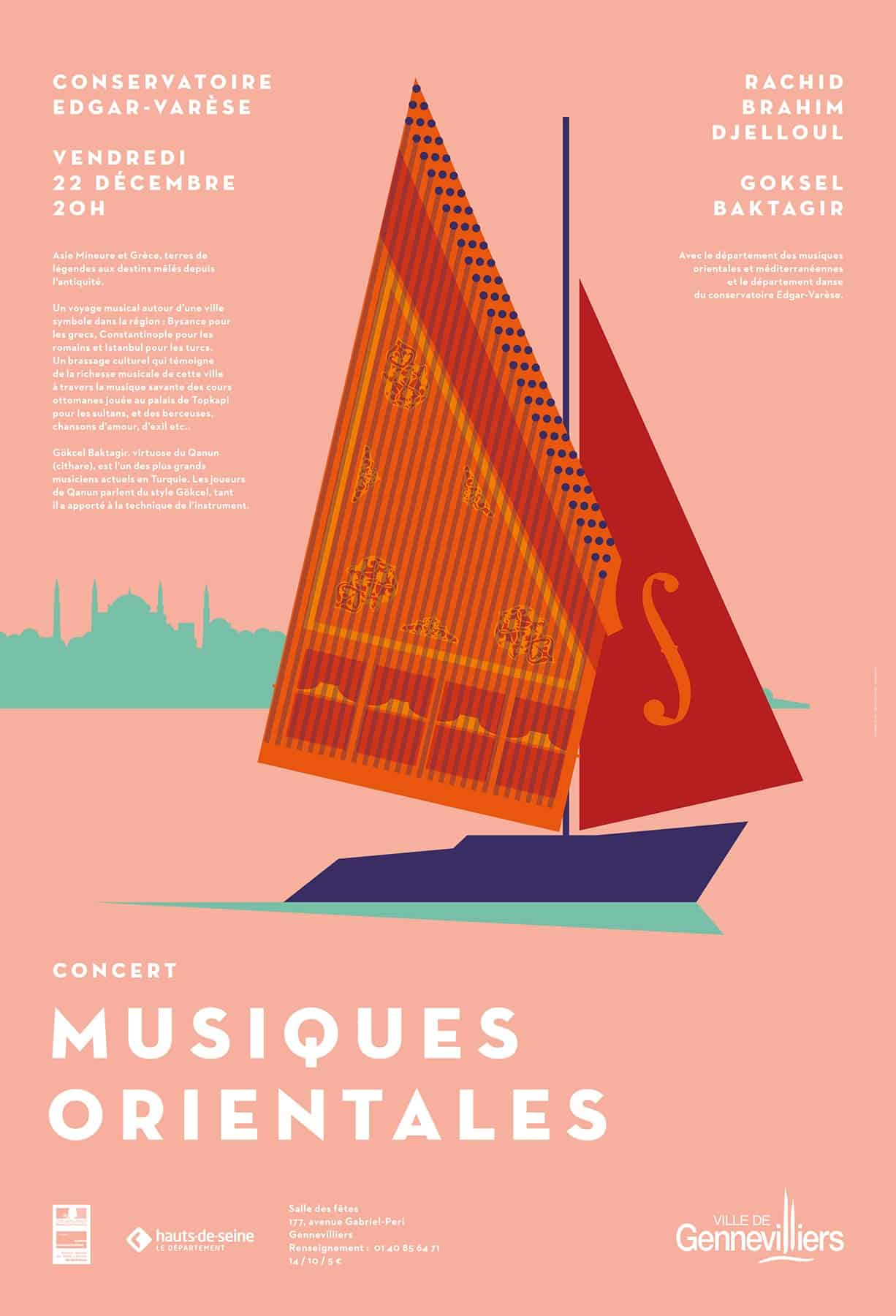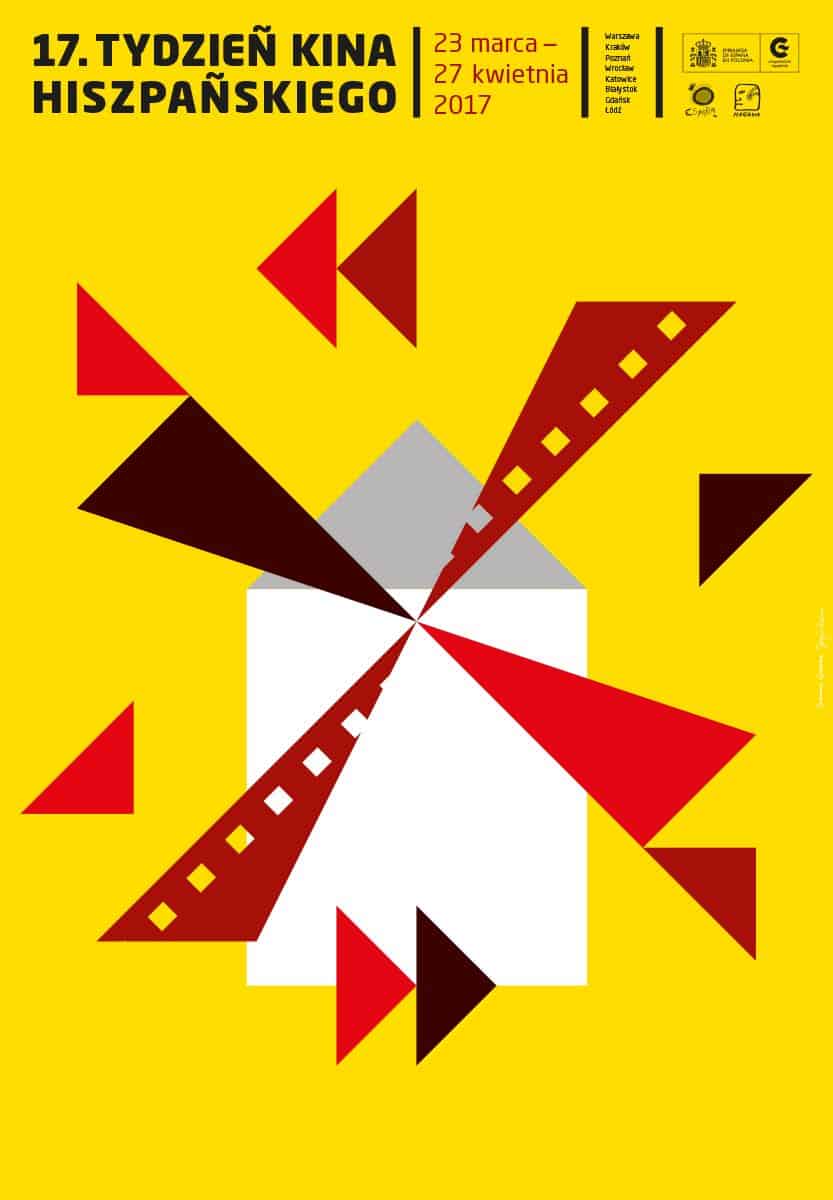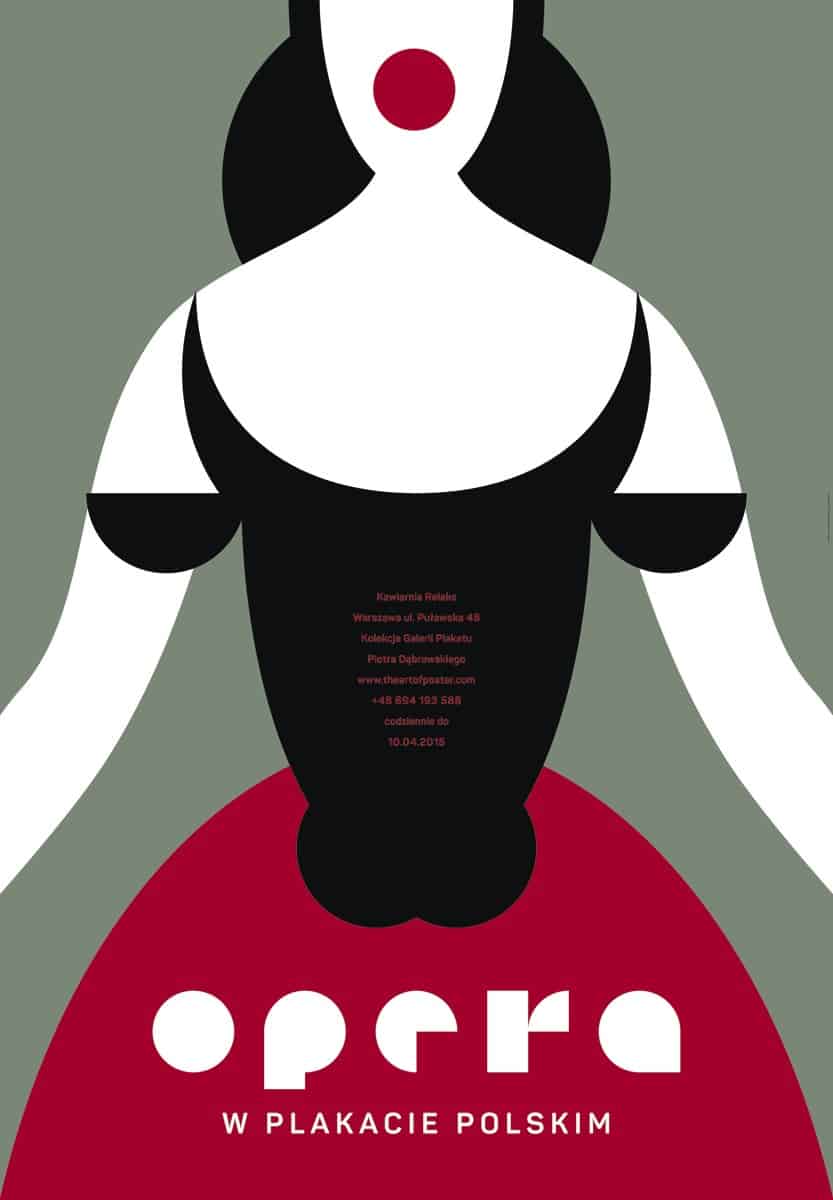 Posters "Musiques Orientales", "17. Tydzień Kina Hiszpańskiego", "Opera in Polish poster". Courtesy of the
artist.
 Often one item or one sign suffices to convey a big message. And definitely one, centrally composed, catches attention best. "Homework", the duo of Joanna Górska and Jerzy Skakun, work on posters, print graphics and visual identity, mostly for cultural events. Their most famous series include those designed for the Warsaw-based Teatr Powszechny and Polin Museum of the History of Polish Jews. Their works are great examples of a minimalistic attitude that does not compromise on the message.
---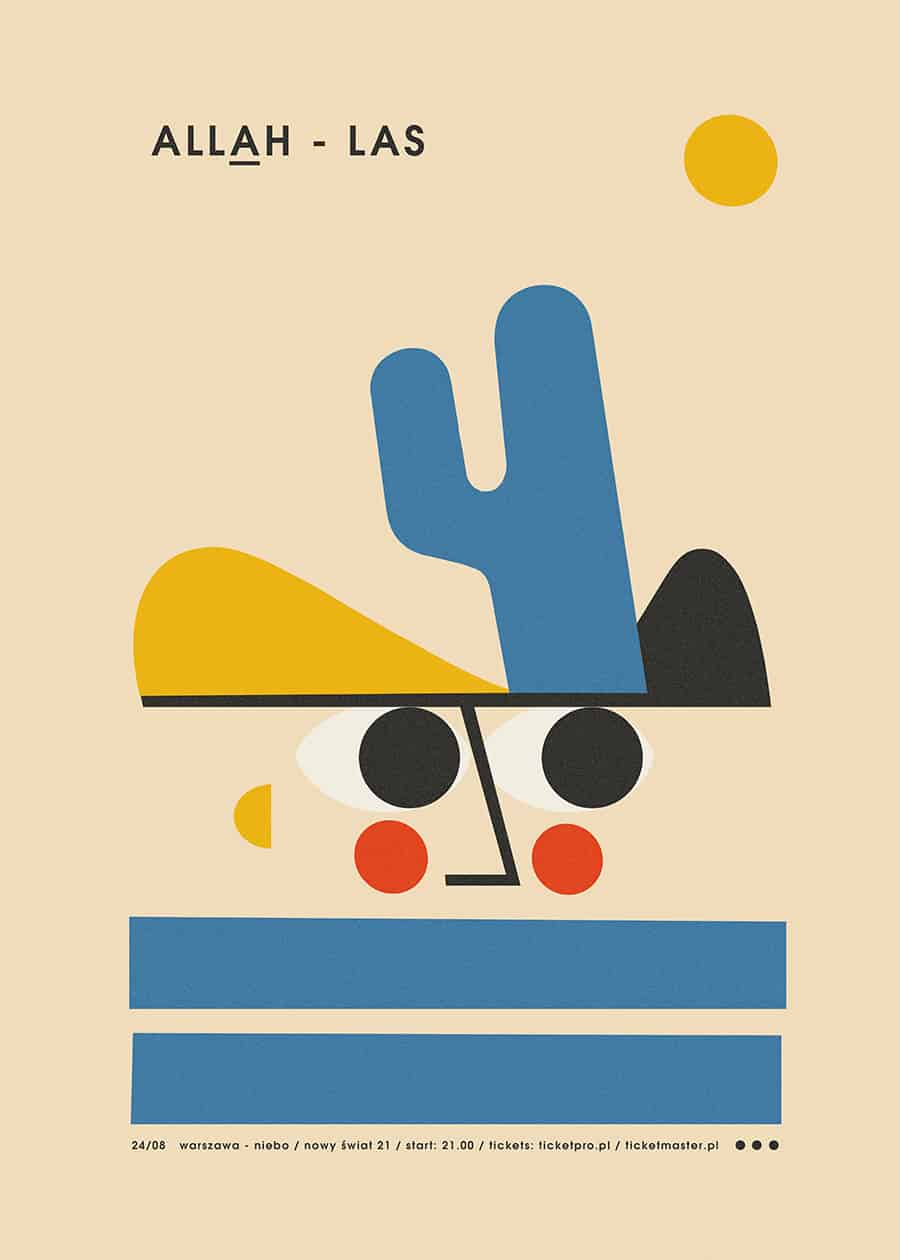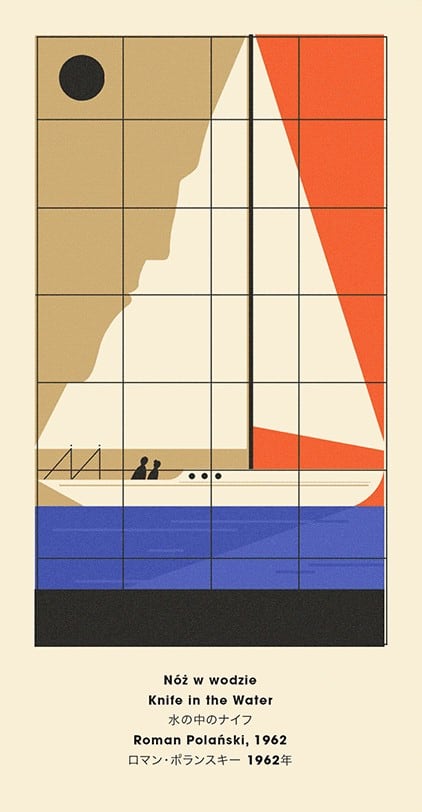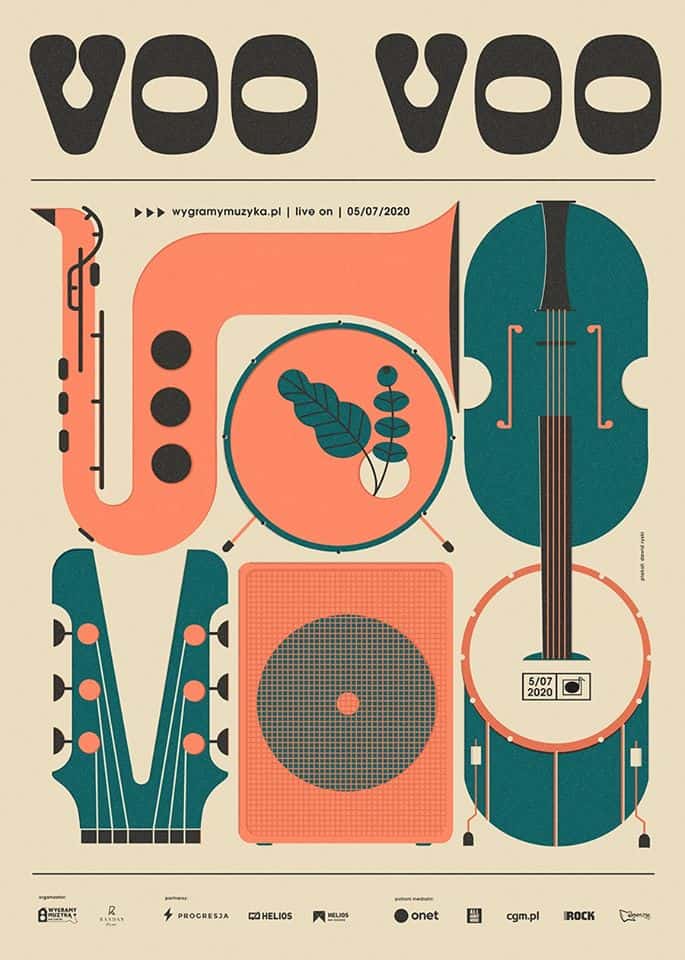 Posters "Allah-Las", "Nóż w wodzie" (dir. Roman Polański), "Voo Voo". Courtesy of the artist.
Also known as "Talkseek" and "Risky", Dawid Ryski specialises in poster designs for concerts, alongside his work as a cover art designer and press illustrator. The bands his posters have advertised include Franz Ferdinand, Afghan Wings, and the jazz saxophonist Kamasi Washington. What characterises Dawid Ryski's style is playfulness and vibrancy, especially of colours. Many of his works include either direct references to, or re-use the schema developed by the old Polish poster.
---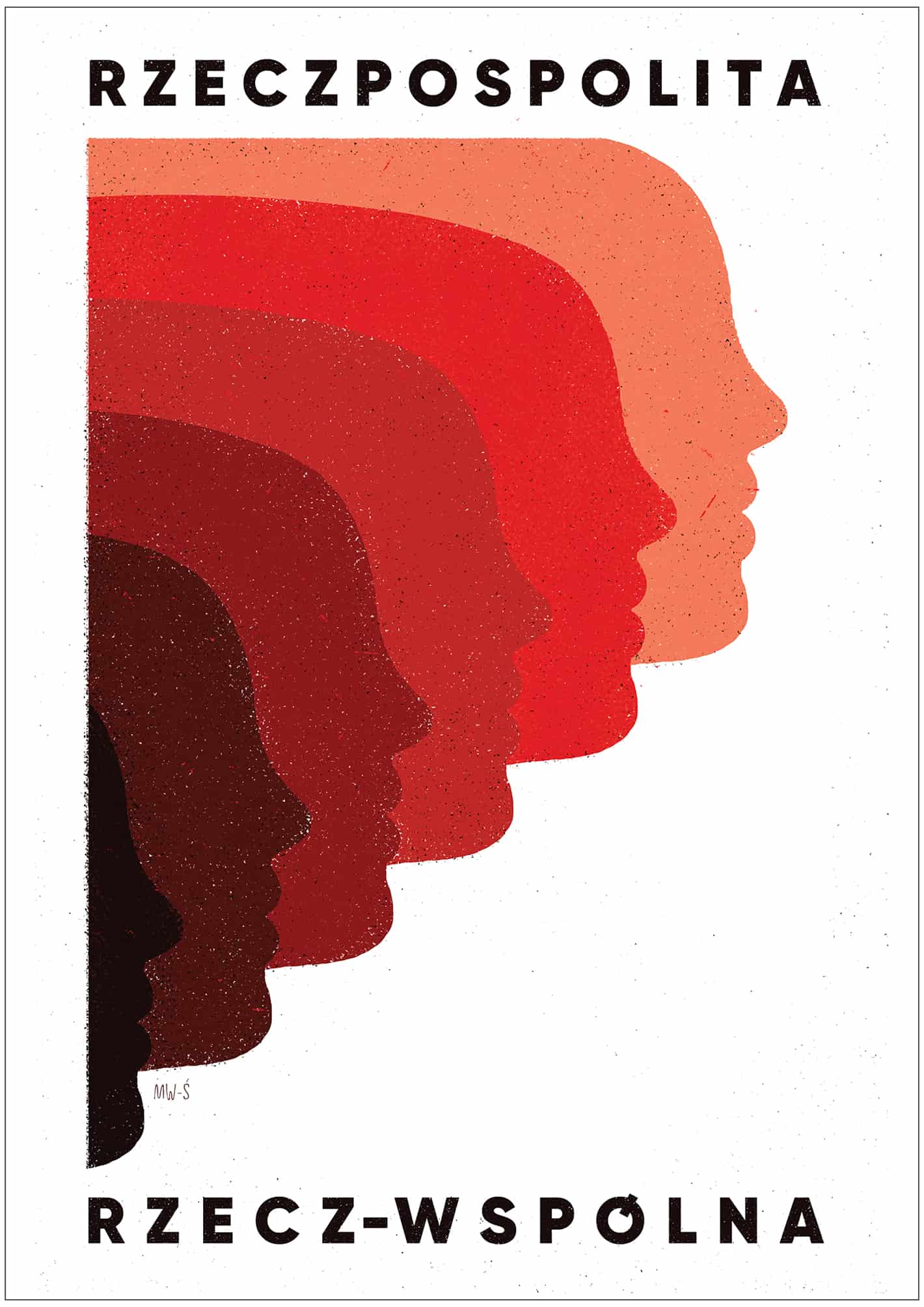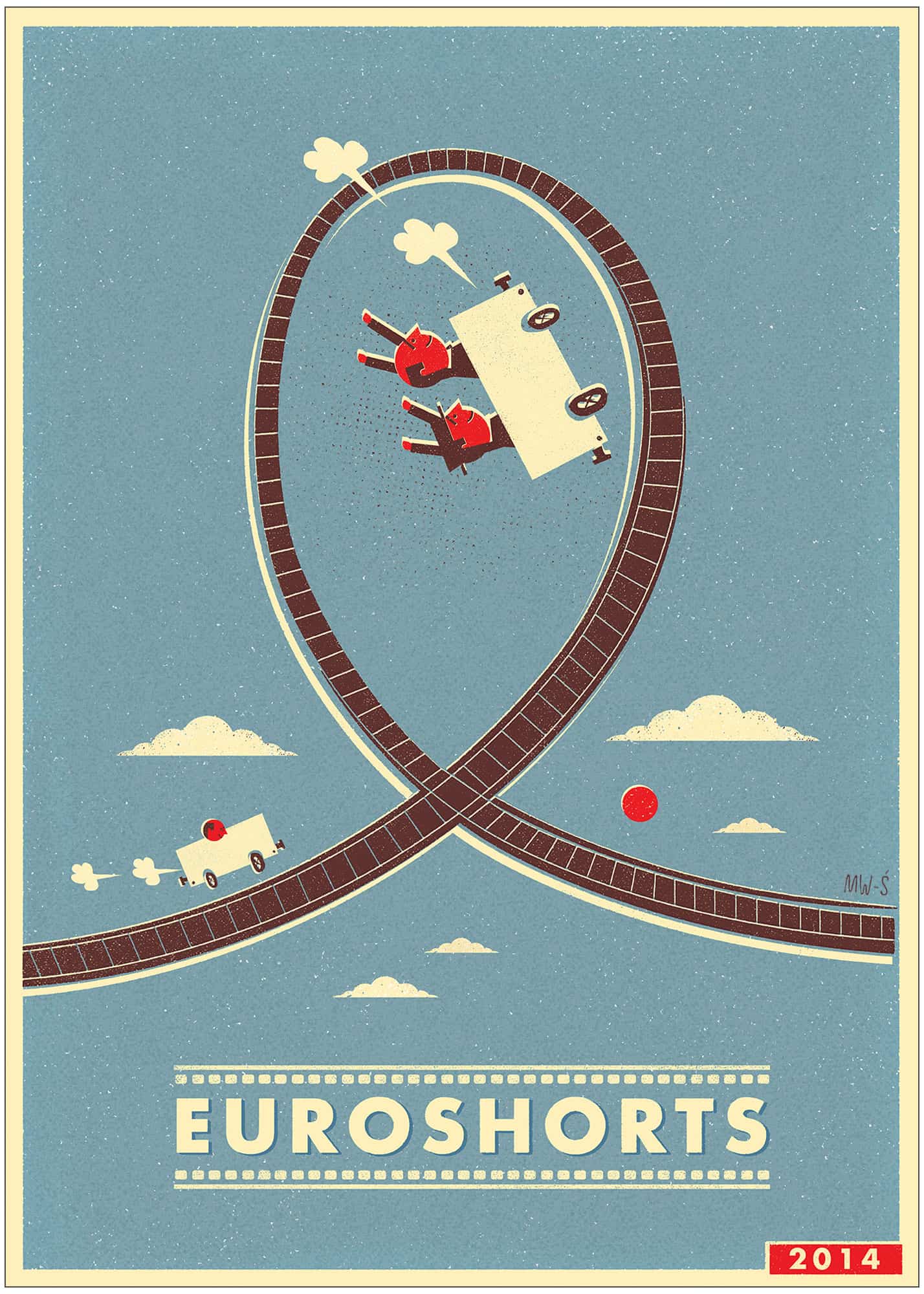 Posters "100-lecie Polskiego Komitetu Olimpijskiego", "Rzeczpospolita. Rzecz-wspólna", "Euroshorts 2014". Courtesy of the artist.
Martyna Wójcik-Śmierska's posters are highly accessible, friendly and clear compositions, that draw inspiration from child illustration. They are easily readable and eye-friendly. As a primarily press and commercial illustration designer, she has worked for McDonald's, E. Wedel, and InPost, among many, and has illustrated several printed media in Poland. Her portfolio also includes book covers.
---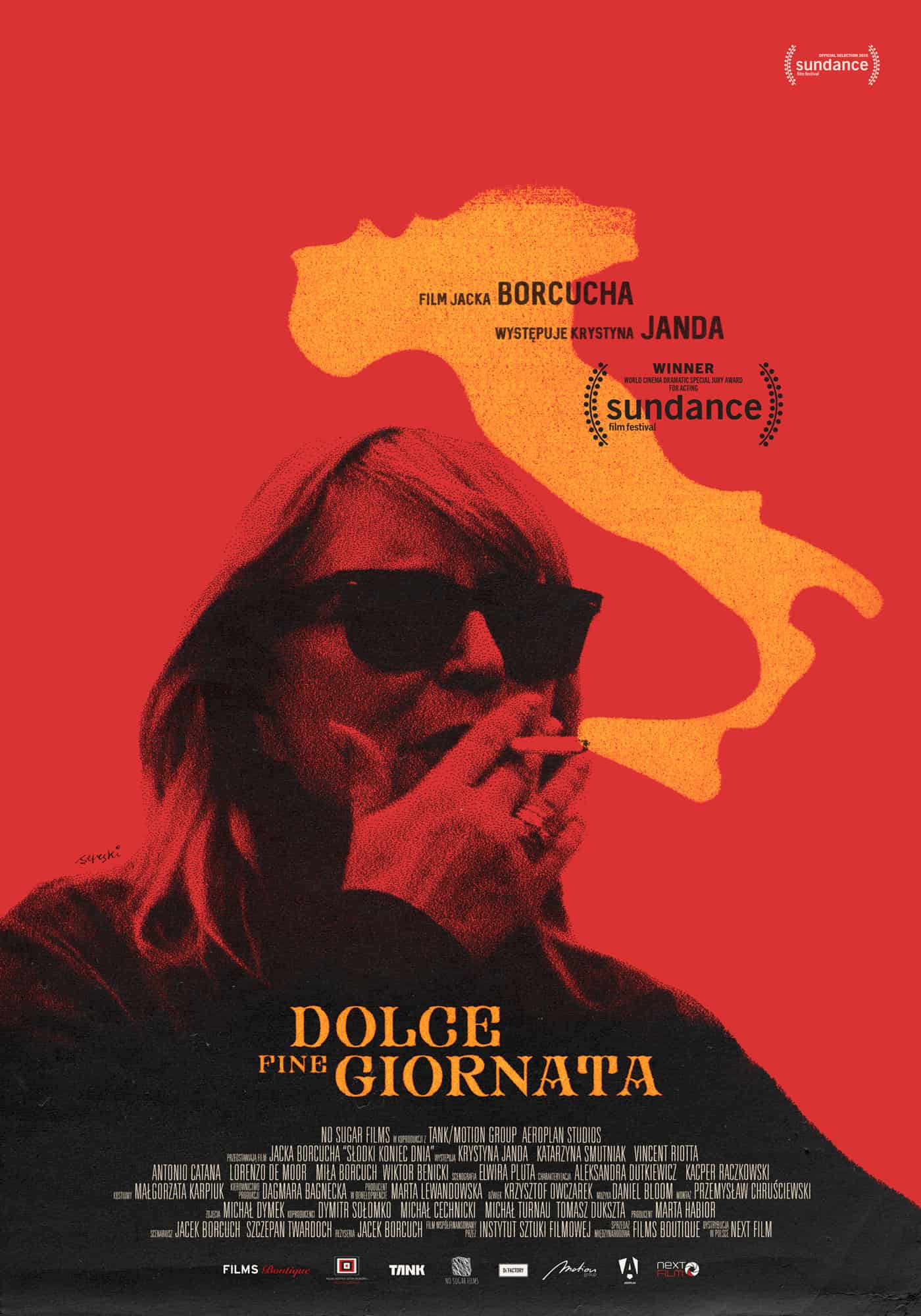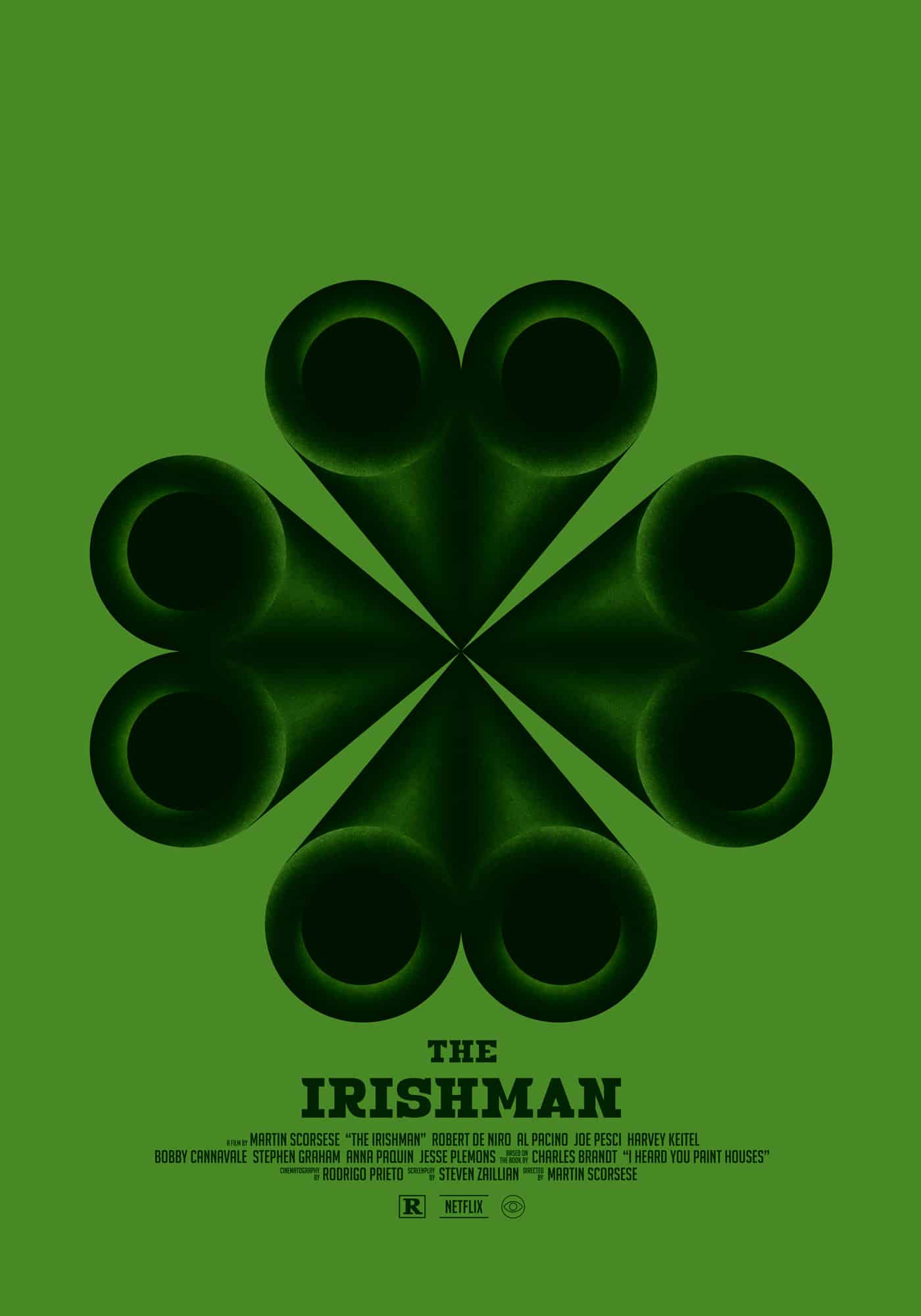 Posters "Dolce Fine Giornata" (dir. by Jacek Borcuch), "The Irishman" (dir. by Martin Scorsese), "Młodzi | Film". Courtesy of the artist (www.plakiat.com).
Perhaps it's something about the old movies that has made such great posters? Maks Bereski is an illustrator and designer whose project "Plakiat" has initially comprised a series of tribute posters for the cinema classics, which, due to their aesthetics, are at the same time a tribute to the Polish Poster School on their own. Bereski's illustrations appear on book covers and in press, as well as on new posters for contemporary cinematography.
---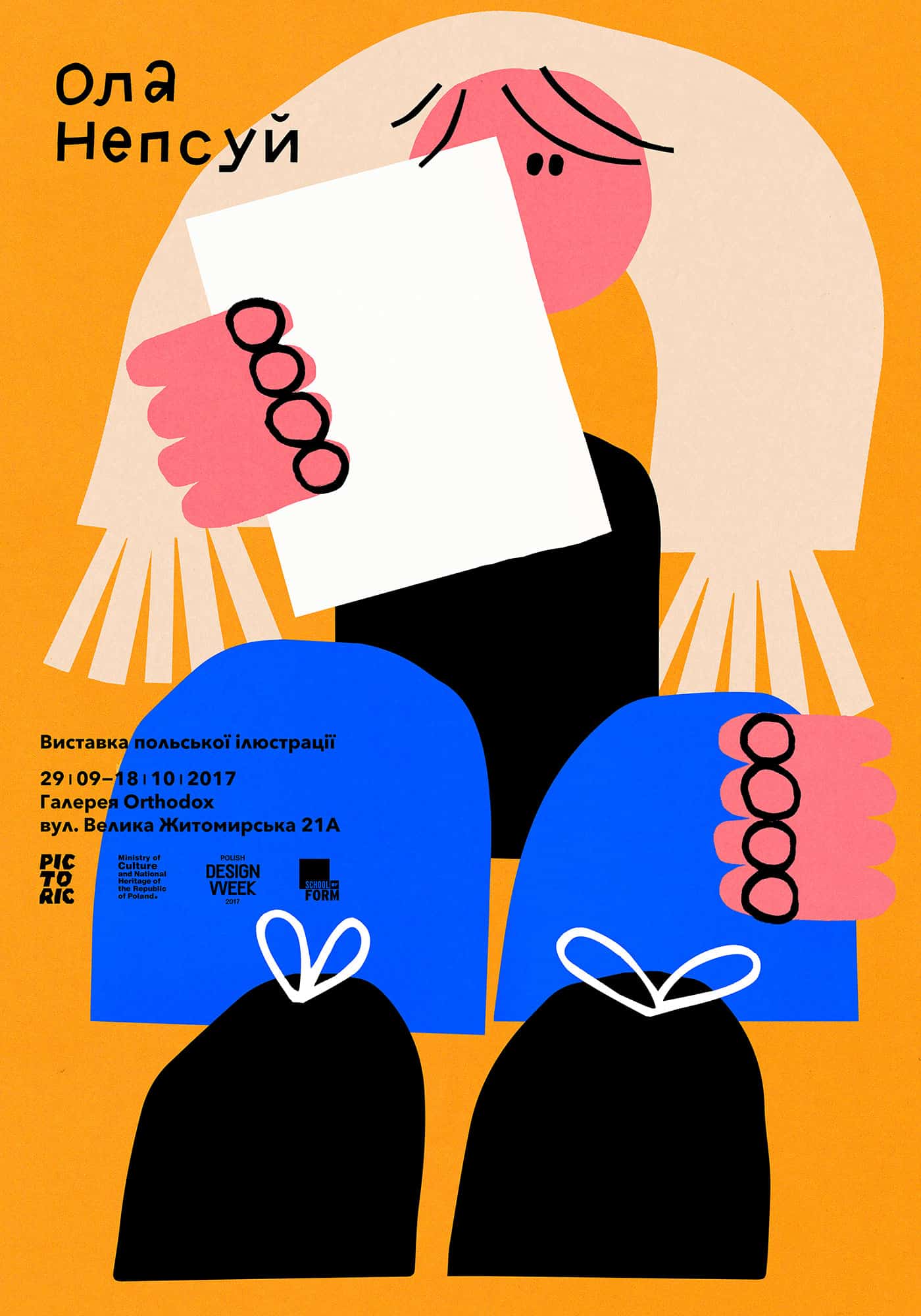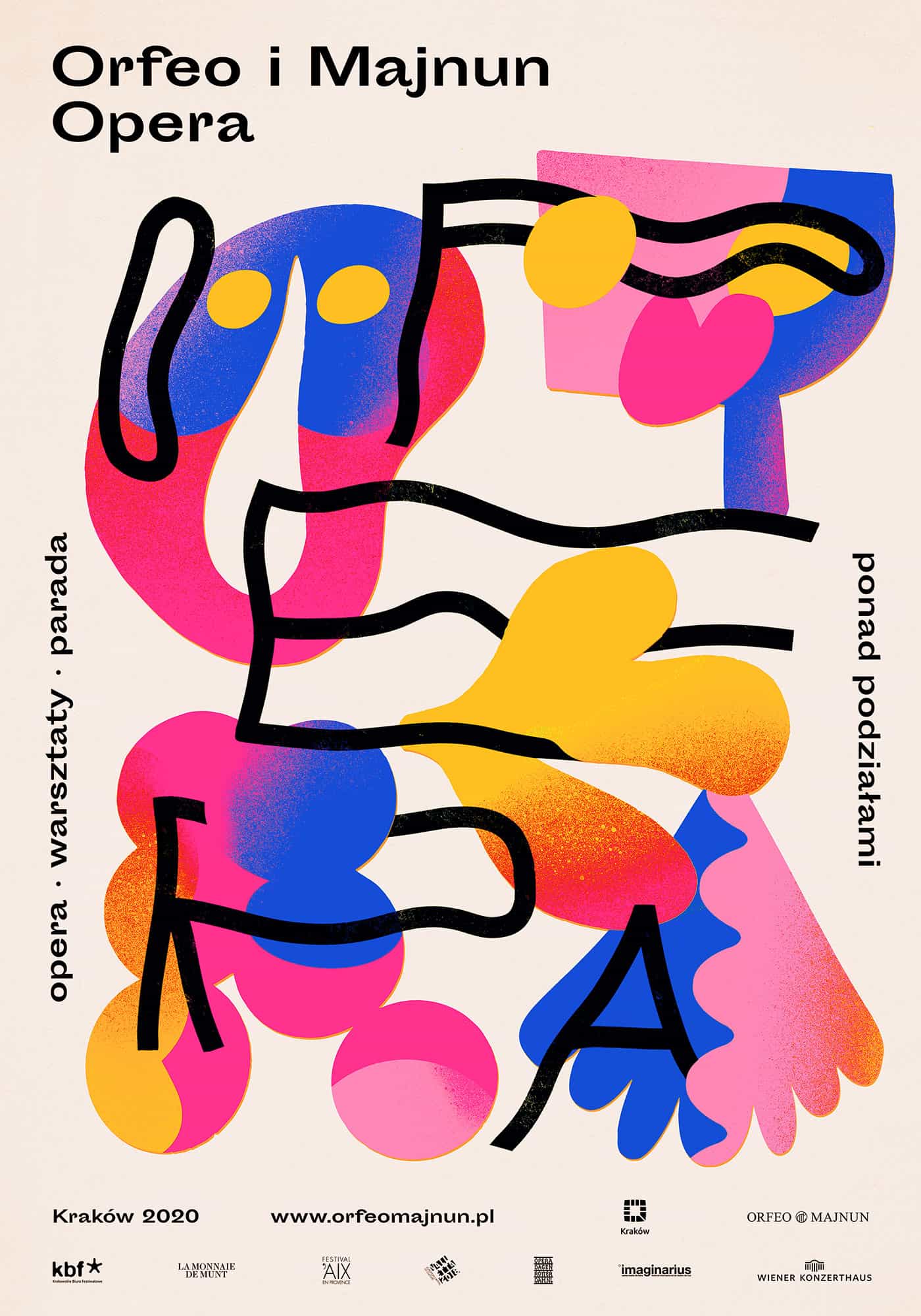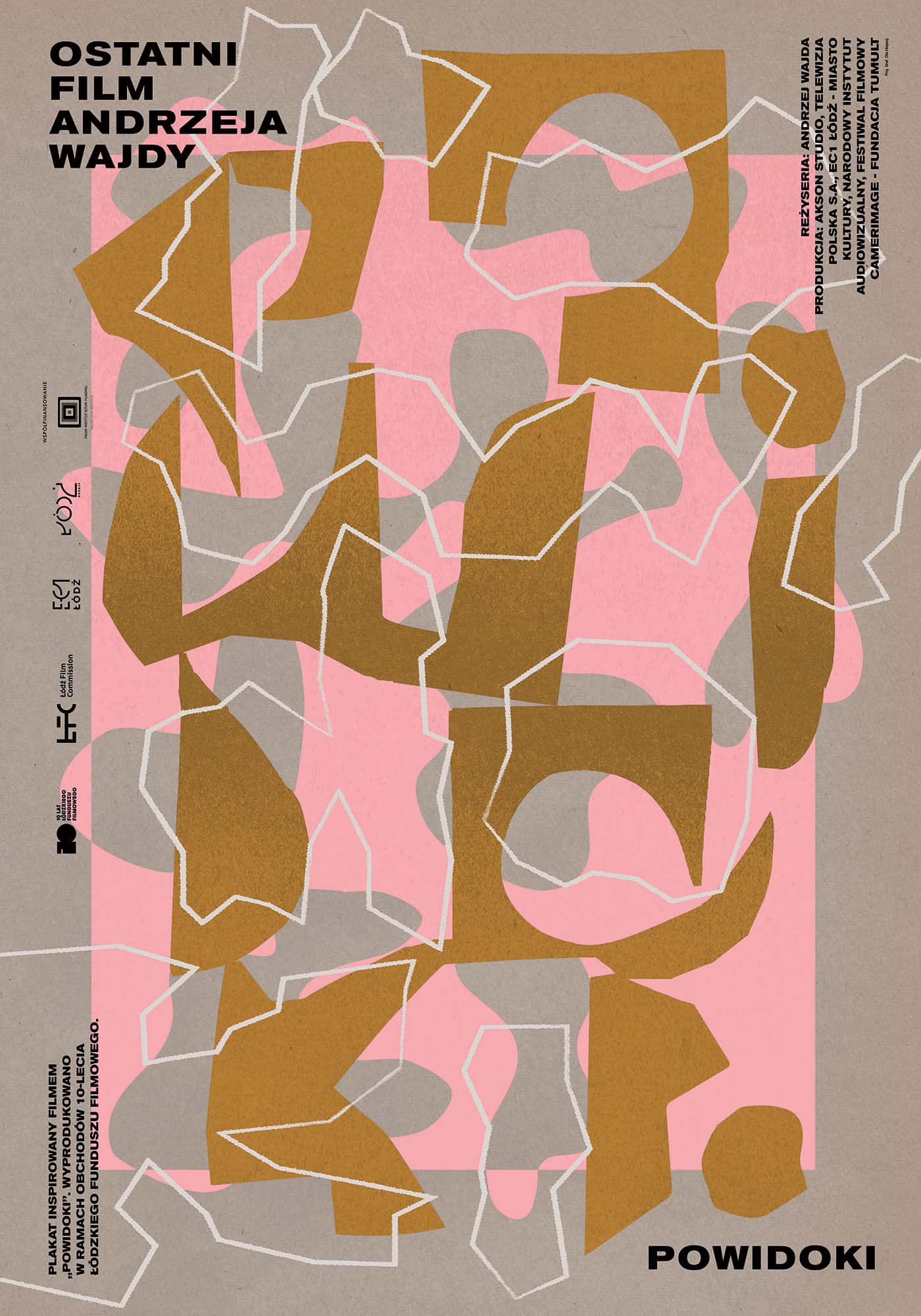 Posters "Kiev", "Orfeo and Majnun", "Powidoki" (dir. Andrzej Wajda). Courtesy of the artist.
Aleksandra Niepsuj's posters are frames full of abstract shapes, unorthodox typography, and collages of photos and elements created in different, digital and handmade, media and techniques. Her broad portfolio includes posters, visual identity projects, illustrations and infographics, among many. With her inimitably playful and joyful compositions, she is surely one of the most recognisable designers of Poland.
---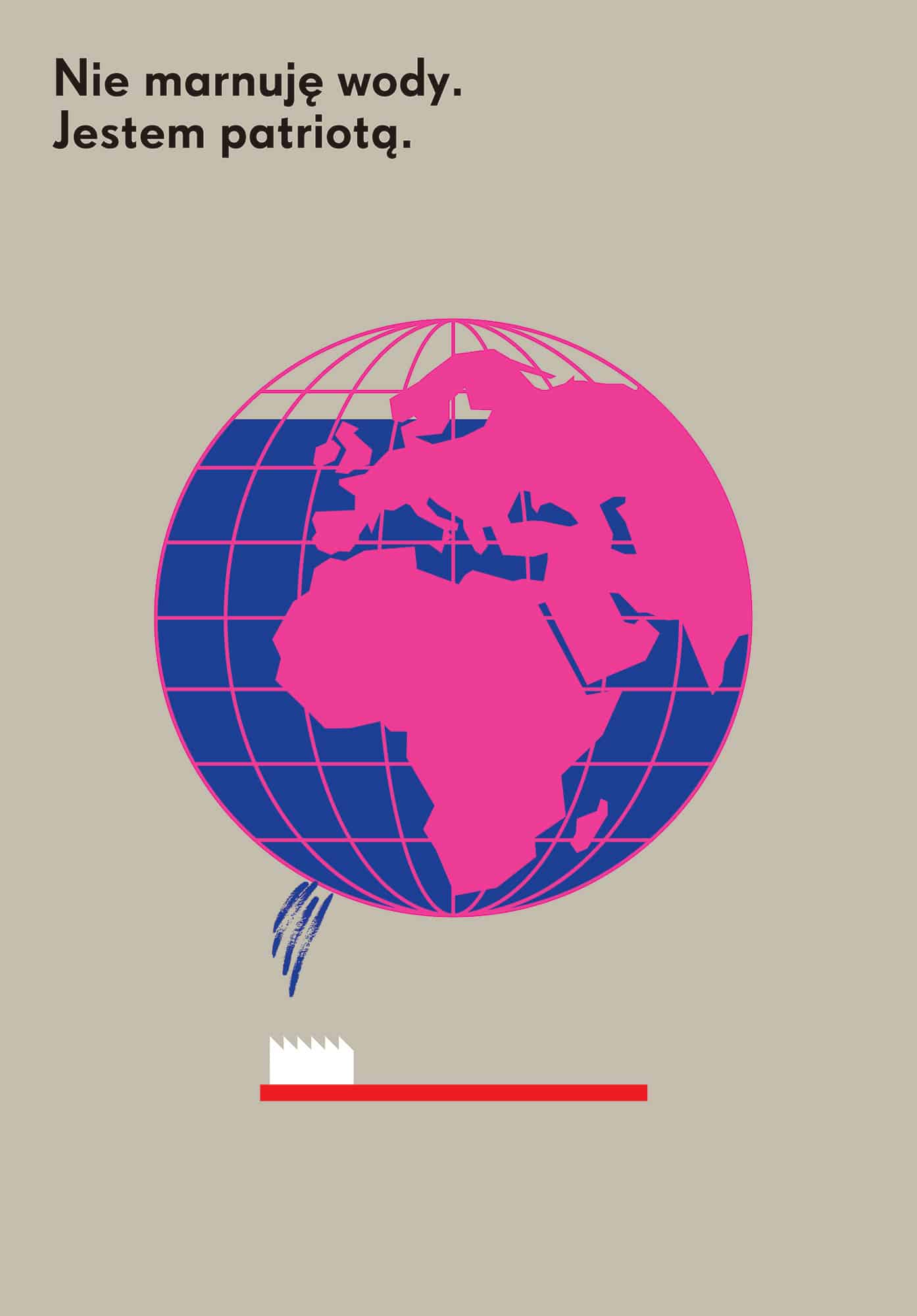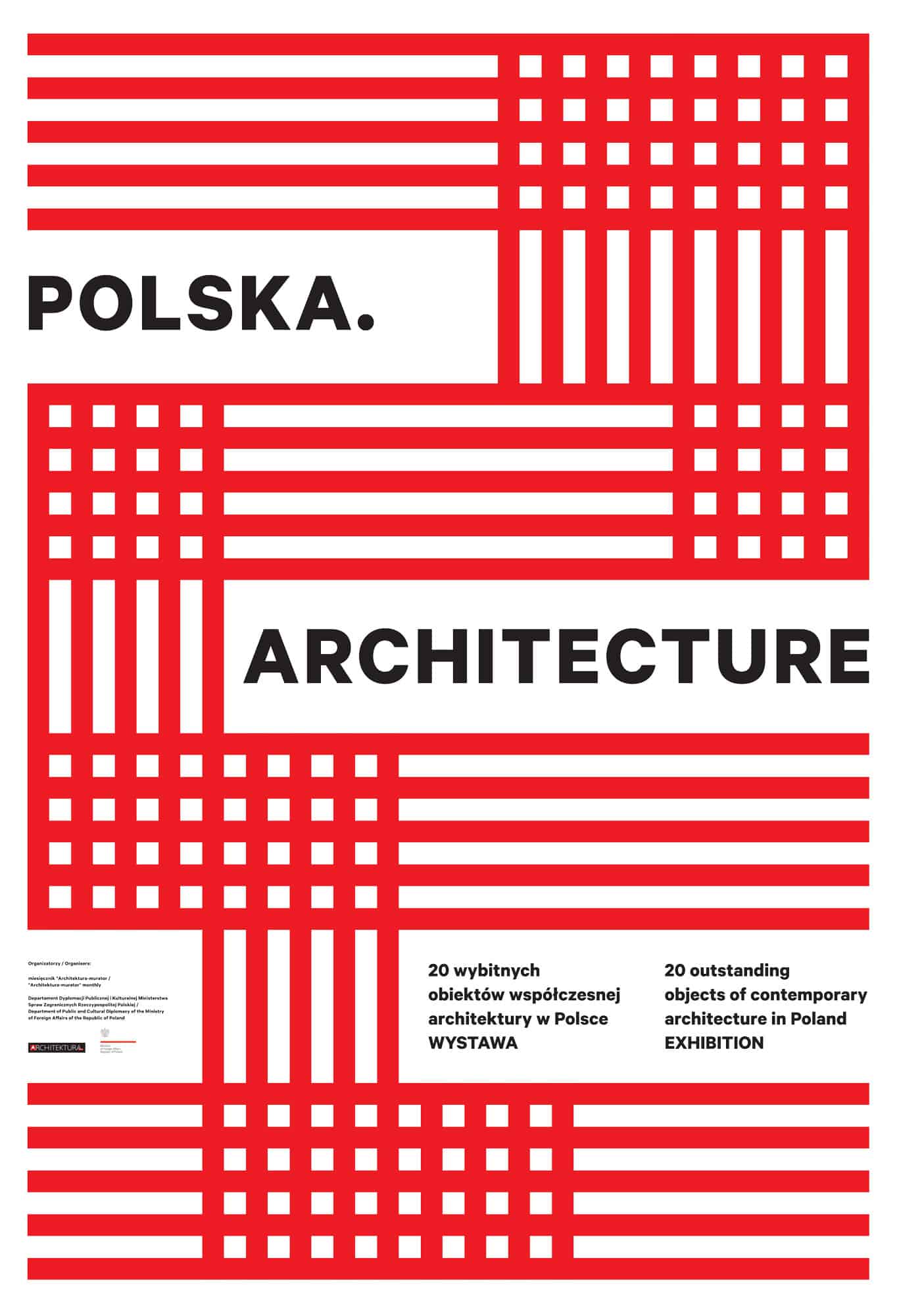 Posters "Nie marnuję wody. Jestem patriotą." ("I don't waste water. I'm a patriot."), "Polska. Architecture", "Praw nie zrobi się mniej, jeśli wszyscy będą mieli takie same" ("Equal rights for all doesn't mean less rights for you"). Courtesy of the artist.
Simplicity means no obstacle for Edgar Bąk Studio. His projects rely on the characteristic geometrization, clear cut contours, all lightened up by the vibrant colours set against an achromatic background. Primarily a creator of visual communication and identities, Bąk's posters are easily recognisable. His works have been published in numerous design publications and have been included in several exhibitions in Europe.
---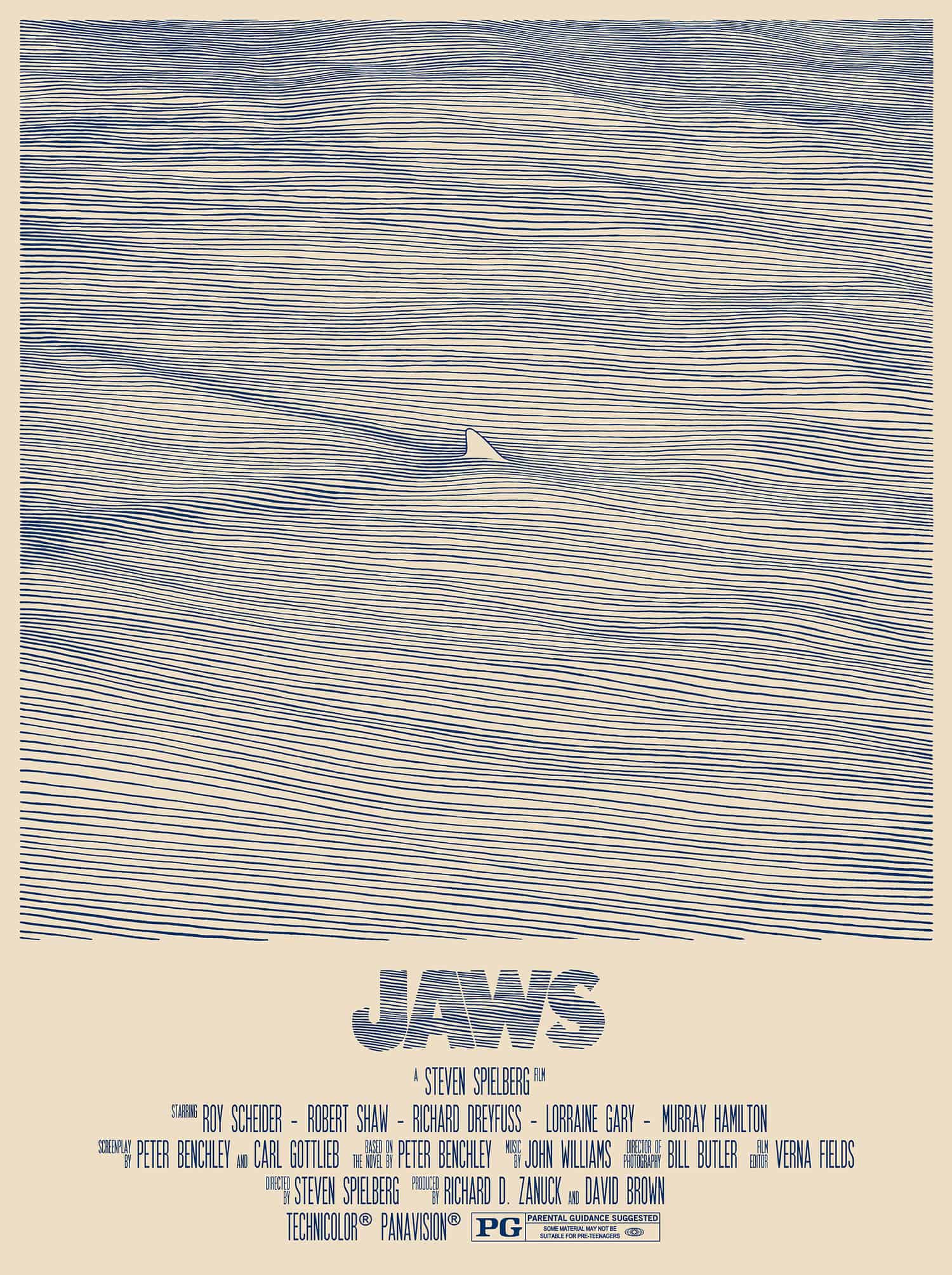 Posters "Jaws" (dir. by Steven Spielberg) "Shining" (dir. by Stanley Kubrick), "Nóż w Wodzie" (dir. by Roman. Polański). Courtesy of the artist.
Bartosz Kosowski does alternative posters to new movies, and art tribute ones to the classics. His works in digital drawing explore the possibilities of a monochromatic colour scheme and play of contours. He is the most universally acclaimed artist on the list; his portrait of Vladimir Putin once appeared on the cover of Time; he has worked for Apple, Canal+, Orange, and press: The New Yorker, The Economist, and Smithsonian, among many.
Written by Franciszek Bryk