See our carefully selected top ten photography open calls that are worth applying to during this spring. Don't wait any longer, seize the opportunity and have your photos reach a broader audience!
Female in Focus
Deadline: 7 April, 2022
Back with its fourth edition, Female in Focus supports the work of world-class female photographers around the world and allows them to smash the glass ceiling. Notably, Female in Focus is a space built for all women, i.e. cis, trans and intersex. Although in recent years the awareness around gender inequality in the photography industry is growing, the changes aren't happening fast enough. Globally, 70-80% of photography students are women – yet they account for only 13-15% of professional photographers.
The work of the applicants will be judged by leading women in the photography industry. The finalists will be exhibited in a group show, receive international press coverage and much more. Photographers from non-high-income countries can apply to Female in Focus 2022 free of charge.
More: https://www.1854.photography/awards/female-in-focus/
---
Palm* Photo Prize 2022
Deadline: 15 March, 2022
Palm* Photo Prize is an annual submission-based exhibition for a new generation of photographers to support and showcase their work. Entries, which are free of charge, from talented photographers around the world are featured. 100 entries will be selected by Palm* and will be exhibited at 10 14 Gallery sponsored by Spectrum & INK.
The Judge's Panel prizes, Peoples Choice Award and Canvas Represents Mentorship programme winners will be announced online in June.
More: https://palmstudios.co.uk/photoprize/
---
Allard Prize Photography Competition
Deadline: May 1, 2022
Allard Photography Competition happens bi-annually, thus photographers are encouraged to submit entries throughout the year. The entries should reflect themes of leadership and courage in combating corruption and promoting human rights. Winners will receive CAD 1,000 and will be promoted on the Allard Prize website for six months. After that time, winning entries will be archived as a past winner on the website.
More: https://www.allardprize.org/photography-competition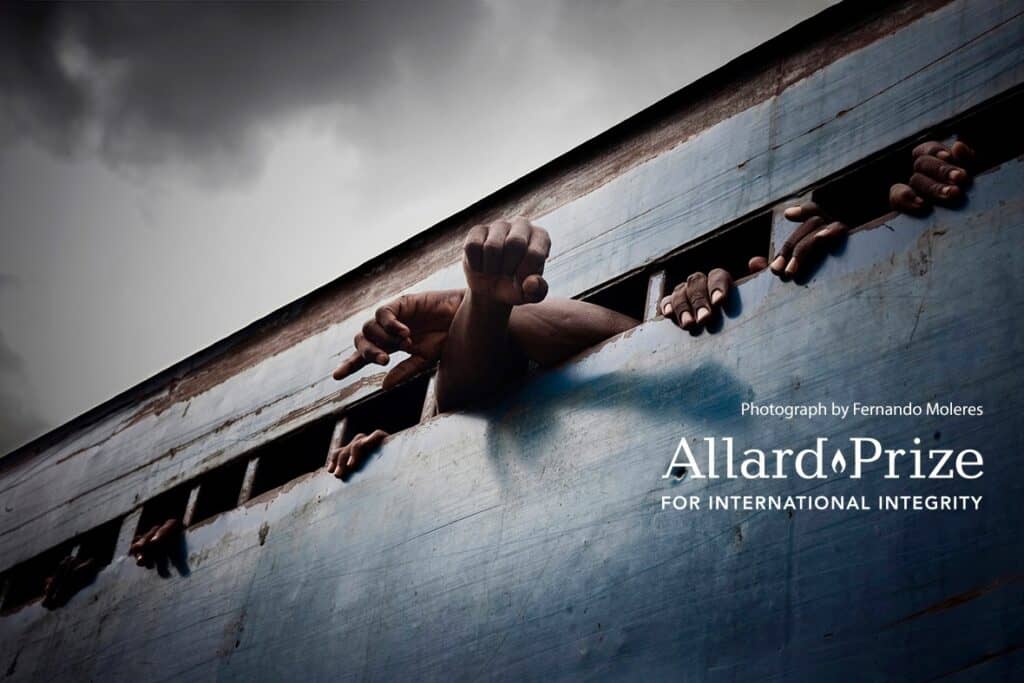 ---
Nikon Small World Competition 2022
Deadline: 30 April, 2022
The Nikon Small World Photomicrography Competition is open to anyone interested in microscopy and photography through a microscope.
Winners will be selected and ranked by Small World Judges. There will be twenty winners ranked from first place through the twentieth place. 1st Prize will be USD $3,000, 2nd Prize USD $2,000 and 3rd Prize USD $1,000.
More: https://enter.nikonsmallworld.com/
---
Athens Photo Festival
Deadline: 15 March, 2022
Athens Photo Festival 2022 is the leading international festival of photography in Southeastern Europe and it is accepting submissions from artists and photographers from across the world. The winners' works will be presented from June 6 to July 24 in one of the most prestigious museums in Greece – Benaki Museum / Pireos 138.
More: https://www.photofestival.gr/open-call
---
Innovate Grant
Deadline: 31 December, 2022
Innovate Grant is now accepting submissions for 2022, however, grant cycles are open 4 times a year (during Spring, Summer, Fall and Winter) giving artists more opportunities to access the support. $550.00 grants aim to financially support artists.
More: https://innovateartistgrants.org/
---
2022 Members' Juried Exhibition
Deadline: February 25, 2022
The Center for Photographic Art (CPA) announced the 2022 Members' Juried Exhibition! This year $2250 worth of prizes is offered. There is no theme for entries, any subject is allowed. Forty-five images selected by the juror will be exhibited in the CPA gallery and also featured in an online gallery. All selected gallery and online images will be published in the 2022 Members' Juried Exhibition catalogue, which later on will be available for sale.
More: https://photography.org/2022-mje-prospectus/
---
Excellence in Multimedia Award – CENTER
Deadline: February 27, 2022
Submissions from photographers and artists around the world are accepted. The award is open to photography, video, new media, photojournalism, installation, and web-based works. Projects that inspire social action, document crucial issues and amplify underrepresented voices are encouraged to apply.
More: https://visitcenter.org/excellence-in-multimedia-award/
---
Me & Eve Grant – CENTER
Deadline: February 27, 2022
CENTER offers the me&EVE Grant to provide financial support to female-identified, non-binary, transgender, or gender non-conforming photographers, 40 years of age and over. The Grant Package includes, among others, a $1,000 grant, mentorship, a permanent online exhibition with CENTER and much more!
More: https://visitcenter.org/me-and-eve/