Ola Odzioba is a young multidisciplinary artist based in Paris. Last autumn, she was invited to take part in the residency programme "Haven for Artists" organised by a non-governmental organisation with an aim to exhibit the modern underground scene of Lebanon and the Middle East. 
Her residency coincided with the outbreak of the Lebanese revolution, where around one hundred of thousands activists protested the newly proposed taxes. The protests took place in and around downtown Beirut, blocking important streets. Due to the circumstances, instead of art events at the gallery space, gatherings by young activists were organised. The directors and residency staff were also very involved during this big historical moment… 
SK: Can you describe your artistic practice?
OO: Through drawing, sculpture and painting, I try to materialise a dreamlike universe, inhabited by the grotesque, the absurd, and the black humour that come from my Polish heritage. My installations are like a work in progress which I consider unique artwork; a constantly proliferating epidemic world, where temporalities and mediums intertwine. For me, accident is a spontaneous gesture needed for the process. 
SK: How did you find out about the residency programme? How did you apply?
OO: After I met a Lebanese girl, I decided to travel over there. While I was discovering Lebanese landscapes and its culture, I made some drawings and sculptures and wondered if I could exhibit them somewhere. I heard about the art residency in Beirut, Haven for Artists, where I had the chance to meet the directors, Dayna and Yasmine. They saw my portfolio and told me I could organise a solo exhibition in their gallery room at the end of October.
SK: What did your regular art residency day look like?
OO: In the morning, I used to go to Beirut Yoga Center and then work on my sculptures on the terrace (while my flatmates were drawing), drinking coffee, and listening to music. However, I had a ten-day deadline right after my arrival, and I only took few of my works from France – I wanted to create the rest at the spot, with newly found materials.
Besides that, right after my arrival at the residency, the Lebanese revolution exploded, and everything changed. We then spent our days reading news, staying in the city centre, where people gathered to protest all day and all night long. People working for the art residency became very active revolutionaries. I was so impressed!
SK: In your experience, what distinguishes working as part of a residency from working in your atelier?
OO: For me, working at residencies makes you blossom much more than staying in your comfort zone. When you enter an art residency, you first discover new places, meet new people, new culture. The food, the air, the energy – everything is different, especially if you go abroad. It's very inspiring and enriching. What's also very important for me, is to be surrounded by other people, even if each of them is working on their own project. Still, I appreciated working alone in my bubble sometimes. I know there are some residencies offering individual space. I'm sure it is a very beautiful experience as well.
SK: What challenges and opportunities did the residency present?
OO: Haven for Artists was both an art residency and a coffee place, where we could meet a lot of people every day. Volunteers working there were very helpful – they were always there when I needed something. Yet, when the revolution started, we suddenly had to deal with many challenges. For instance, the door of our flat and the gallery room were both broken (I called my exhibition «Was the door open?» before that happened!). As the activists blocked  the roads of Beirut there was no more gas available and we couldn't cook for more than one week. My exhibition was postponed, however, I decided to organise a non-official opening day.
Exhibition view, "Was the door open?" by Ola Odzioba, 2019, photo: Nadim Khairallah
SK: Does the change of context help you in the creation process?
OO: For sure!  First, settling in a new country means different culture, different food, different language, different mentality – it undoubtedly influences me, and consequently my creation process too. Also, I didn't have any of my works with me, none of my materials. I used everything around me, and thanks to that, I created things I could have never done if I stayed home. I used new materials, discovered different technics. I actually used objects I found over there such as rocks and newspapers with Arabic alphabet on them. I did sculptures with papier-mâché, I painted on rocks I could find anywhere in the ruined streets of Beirut. Also, as I said before, the political context was mind-blowing and so inspiring. Lastly, from my perspective, my exhibition was like a transcription of that atmosphere. 
SK: Did you place an emphasis on your work or rather on meeting people and exploring the city?
OO: Well, meeting people and exploring the city was a part of my work. Every time I felt inspired, I went to the gallery room and worked. The drawings on the wall grew, as did my experience.
SK: Name three things which were most important to you during the residency.
OO: Experience, intensity, and transformation.
SK: What was the role of institution in your residency? What did it provide you with?
OO: Haven for artists is a Non-Governmental Organisation. They aim to encourage and exhibit the modern underground scene of Lebanon and the Middle East. They run a multitude of activities; exhibitions, events, gatherings, screenings, musical performances. As the Revolution exploded, there were no events organized at Haven, but instead, gatherings organized by young activists. The directors and residency staff were very involved during this big historical moment; they used to organize spots to block the roads, to tag the city, to help injured revolutionaries. Also, this was actually the first time in the Middle East history where a women-run place led the revolution; the directors and the majority of residence staff were women. I am very grateful for having seen it.
« Welcome to Haven for Artists,
This is our safe space and free gallery,
Concept 2092
We exist thanks to the efforts of a hopeful community.
We are for the arts, and by the arts. »
(welcome text next to the entrance of the residency)
SK: What would you recommend to artists going abroad for an art residency?
OO: Observe everything around you and be natural. This is my way of adapting to a new environment. Meeting other artists from the residency with different backgrounds is just as important for me as meeting the local people. It is a very beautiful opportunity to grow your work and grow personally. There will always be some difficulties – you just need to learn how to use them!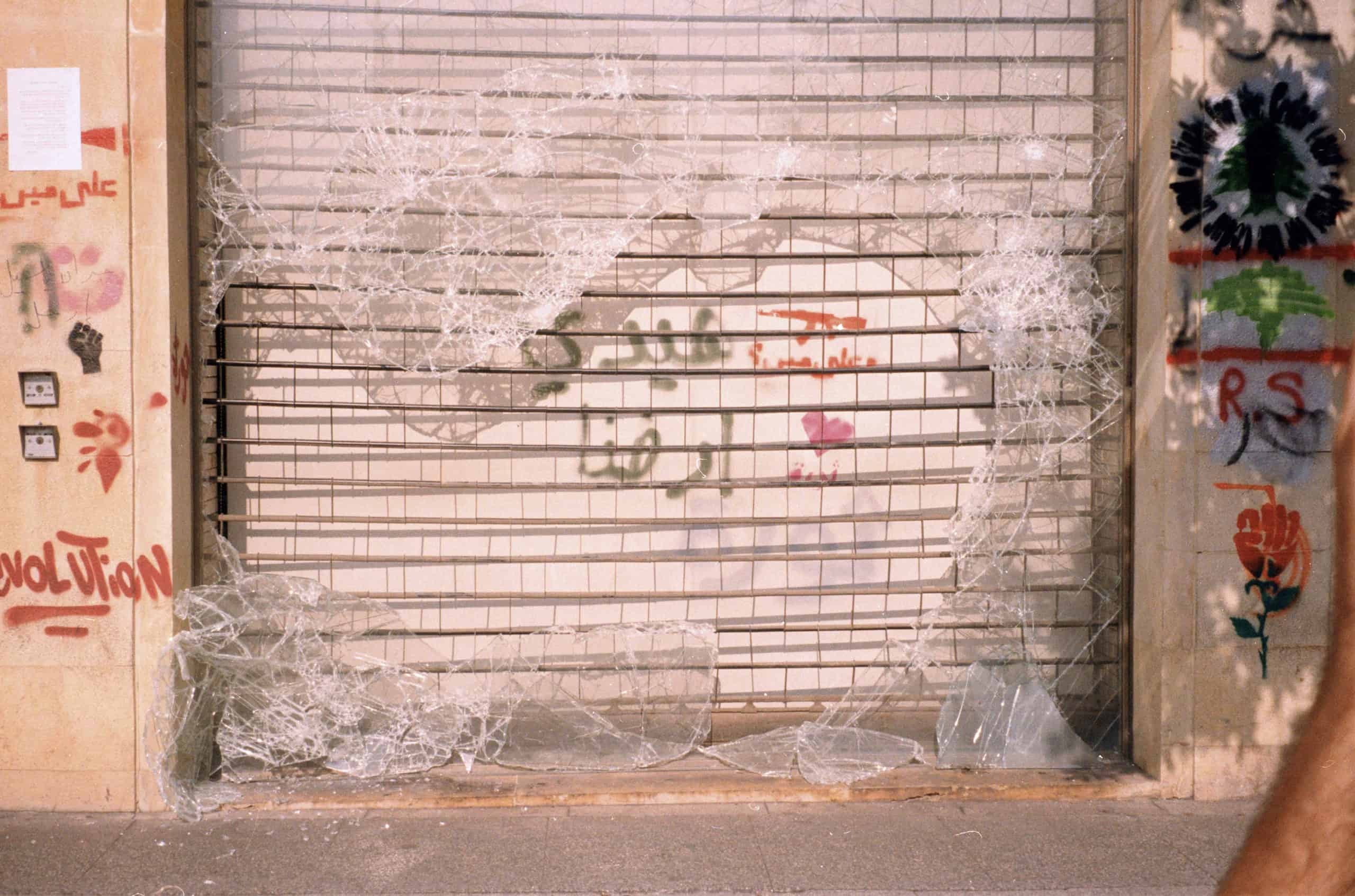 photo: Juliana Stadelmann