Audrone Drungilaite created a rug called Chaos made out of the leftover yarn. The base of this linen rug is hand-tufted with one-colour yarns, then the weaver selects the rest of the details from the leftovers. Every single rug is therefore uniquely coloured and made from 100% linen that has hypoallergenic features. As a Creative Director at EMKO (Lithuanian-based furniture design company), Drungilaite's aim was to start conversations about sustainability. She worked with the local textile factory based in Panevėžys, a city famous for a long tradition of making linen production. 
– I had been involved into international project "EcoDesign Circle" for a year. While I was visiting a rugs making factory and have heard that some yarns, that doesn't fit for mass production because of some colour difference, are stored without a plan where to use them later, I accidentally came up with an idea to create a rug from these leftovers. The current linen yearns recycling technology is not very effective cause it's hard to get a proper quality of fabric using very small linen fibre. Despite this, linen is a long-lasting material, more sustainable than cotton (less water consumption for growth), almost fully biodegradable. The usage of leftovers in production might lead to making a bigger rubbish from other rubbishes what's not sustainable at all. My goal was to create a unique product that should last for few generations and raise questions about sustainability in home accessories market – says Audrone Drungilaite.
"The confetti-like pattern brings some chaos into sterile modern interiors while allowing the weaver a degree of improvisation," said Drungilaite for Dezeen.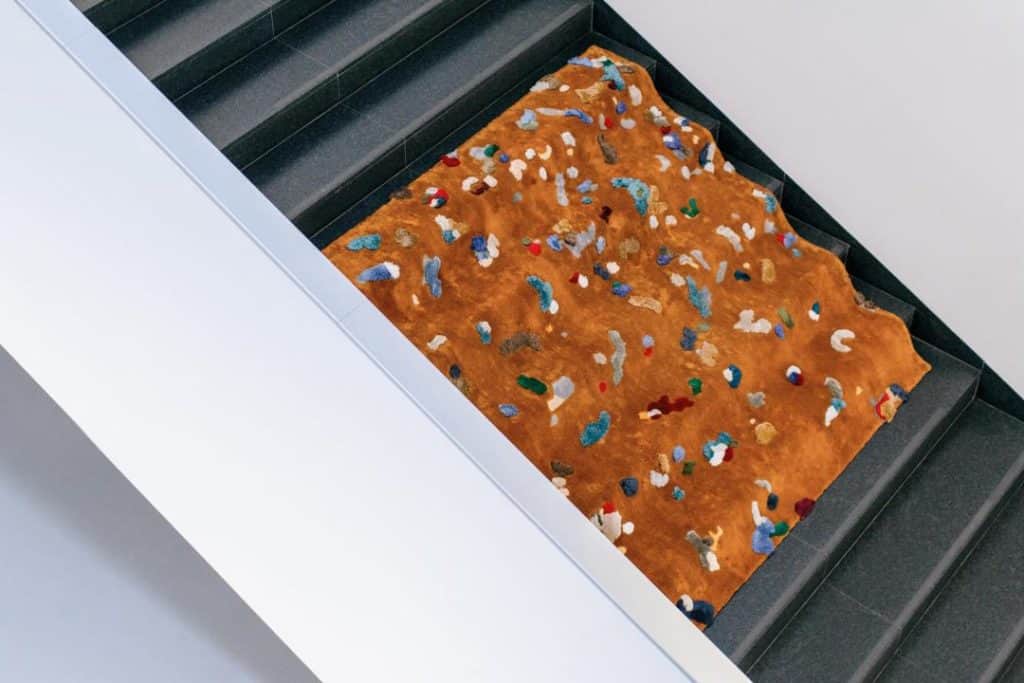 Hungry for more?
Contemporary Lynx is a proud media partner of Łódź Design Festival 2021. We have been publishing a series of articles on innovative and talented designers who have been finalists of the make me! 2021  – an international design contest for young designers at the Łódź Design Festival.