Contemporary Lynx presents TOP 5 Hungarian artists, balancing between Nick Bostrom's simulation theory and an innate sense of reality, and demonstrating their own approach to time and space in their works.
Mark Fridvalszki
The main theme of Mark Fridvalszki's art, in which he experiments with form and space, is materialism. Combining collage, sculpture, poster, and 3D animation, the artist creates a world that reflects our reality.

Mark Fridvalszki's works have been exhibited in institutions and galleries such as Art+Text Gallery in Budapest; Galerie Miroslava Kubíka in Litomyšl; D21 Kunstraum in Leipzig, and MeetFactory Gallery in Prague. The artist is a member of the Professional Association of Visual Artists in Berlin since 2019 and the Studio of Young Artist Association in Budapest since 2009.

From 19 February to 1 April 2020 Mark Fridvalszki's work can be seen as part of the exhibition "Homeless Between Yestermorrows" in Horizont Gallery in Budapest.
Mark Fridvalszki
Mark Fridvalszki – An Out of this World Event IV., Horizont Gallery, Budapest, 2019
Mark Fridvalszki – An Out of This World Event III, Karlin Studios, 2019
---
Tamás Waliczky
Having started as an artist, illustrator and photographer, Tamás Waliczky is now a world-renowned  animation and new media artist. The study of human vision, which undergoes the optical illusion is significant for his art. In addition, the artist focuses on the relationship between the screen, human vision and its transformation.

Being also is a professor at the School of Creative Media, City University of Hong Kong since September 2010 Tamás Waliczky exhibited his works in Lumenvisum Gallery in Hong Kong; Tokyo Metropolitan Museum of Photography in Tokyo; Galleria d'Arte Moderna in Milan; Tate Modern in London; Museum of Fine Arts and C3 Gallery, both located in Budapest, and others. It is worth noting that Tamás Waliczky represented Hungary at the 58th Venice Biennale in 2019.

This year, from  February 13 to March 29 there is a fantastic opportunity to see Tamás Waliczky's works in Ludwig Museum, located in Budapest.
Tamás Waliczky -Gramophone, 1989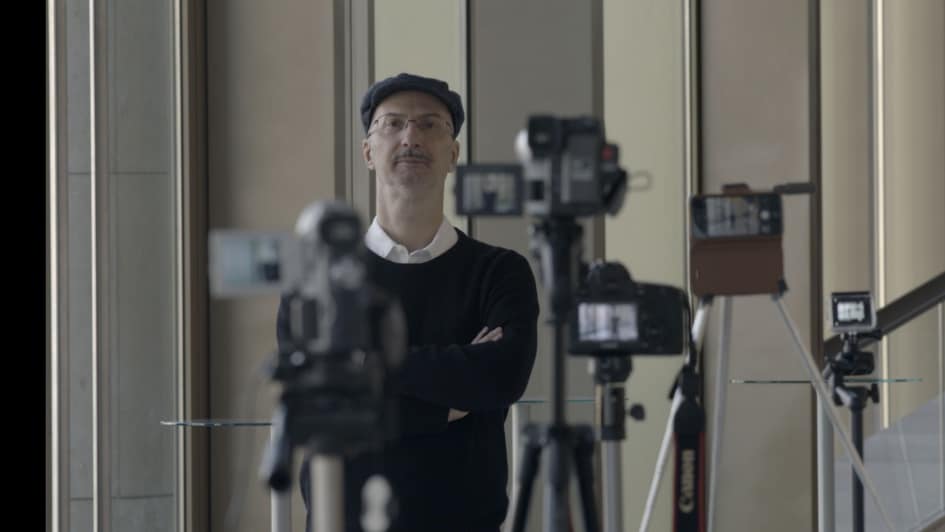 Tamás Waliczky
Tamás Waliczky – Marionettes, 2006-2007
---
Balázs Kicsiny
Balázs Kicsiny's multimedia installations also known as "frozen performances" are based on the analysis of the contingency space and time theories. Theater, cinema, sculpture, painting, philosophy and physics come together in the artist's works and create their own timeless space.

Balázs Kicsiny's works were exhibited in Aboa Vetus & Ars Nova Museum in Turku,Finland, Hungarian National Gallery and Inda Gallery, both located in Budapest, Museum of London in London, Museum of Contemporary Art in Szczecin, Tallin Art Hall Gallery in Tallinn, Museum of Foreign Art in Riga, and others. In 2005, Balázs Kicsiny took part at the 51st Venice Biennale with his work titled "An Experiment in Navigation".
Balázs Kicsiny – Sweet Home, 2005
Balázs Kicsiny – Pump Room, 2005
---
Dóra Maurer
One of Hungary's most highly regarded contemporary artists, Dóra Maurer is known for her neo-conceptual art. Experimenting with the Nine Muses of art, the artist creates a visual game with a form that she is constantly modifying. Dóra Maurer's works are characterized by a state of perpetual motion, which is not subjected to chaos.

Ludwig Museum,Vintage Galéria – both located in Budapest – as well as Galerie ArtMark in Vienna, Hunt Kastner in Prague, Espace Topographie de l'Art in Paris, Dominik Art Project in Kraków, White Cube in London, exhibited Dóra Maurer's works. From 5th of August 2019 to 5th of July 2020 Maurer's work can be seen at the Tate Modern museum in London.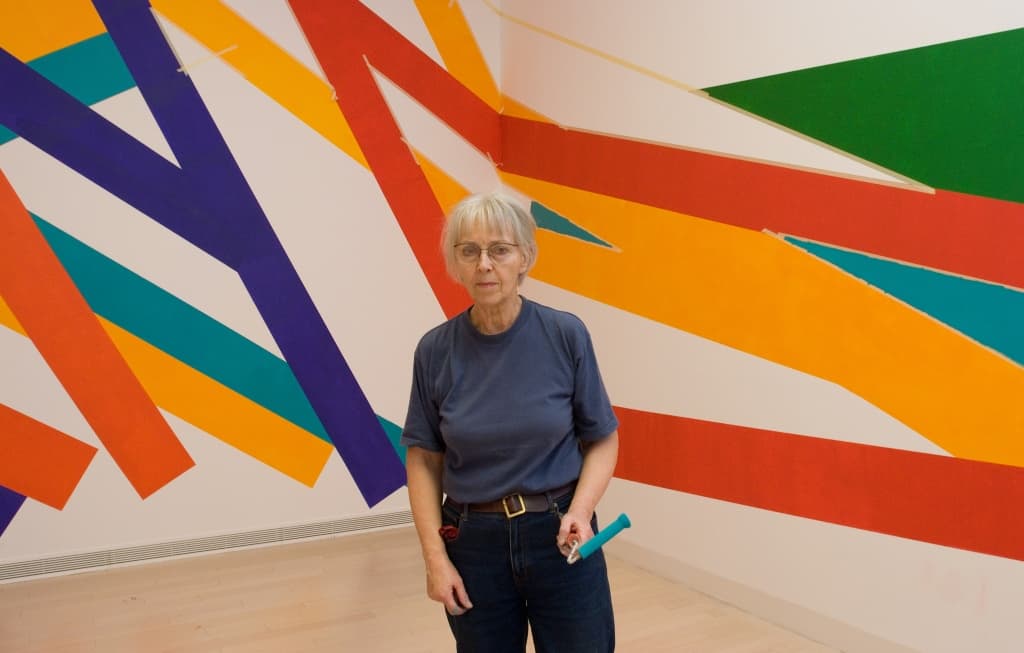 Dóra Maurer
Dóra Maurer – Untitled
Dóra Maurer -Seven Rotations 1 – 6, 1979
---
Éva Szombat
Photographer Éva Szombat explores the world using a camera. Capturing the daily, invisible for us moments, the artist shows beauty that slips away. Corporeality, love, femininity, sexuality, youth, and traditions in Éva Szombat's photographs, become a beginning of an exciting journey into the world of happiness, and hidden under-the-coverness of social norms.

Éva Szombat's works were featured at several exhibitions at key galleries and museums, including Supermarket Gallery in Budapest, Theatre and Art Base in Zsámbék, ALMA GALLERY and White Box Art Center – both located in New York – and others.
Éva Szombat
Éva Szombat – The Rostás Family 2011
Éva Szombat -Practitioners