The photography competition Exhibit at CoCA has become a long-established event held at the Centre for Contemporary Art Znaki Czasu in Toruń. However, without a doubt, this year's edition is special, as it celebrates the 10th anniversary of the competition!
The purpose of the event remains unchanged. It aims to allow the participants to share their passion and encourage them to pursue their interests and nurture their potential. Above all, it provides an opportunity for independent photographers to present their work to a wider audience – as part of a post-competition exhibition held in the space of the CoCA.
This year, the competition received over 800 applications, and the jury invited 51 selected authors to participate in a group exhibition held at the CoCA from 04 – 27 March. The jury for this year's edition as annually was the CoCA's Education Department and Karolina Jonderko, winner of World Press Photo 2021. This year's CoCA Director's Award went to Krzysztof Marchlak, whose solo exhibition the CoCA will present next year. 
Krzysztof Marchlak is a painter and photographer, Ph.D. of Fine Arts, and adjunct professor at the Institute of Painting and Art Education at the University of Pedagogics in Cracow. His photographs are inspired by the classical, renaissance, and baroque paintings and include portrait, gender, and nature themes. For Krzysztof Marchlak, artistic photography is a unique tool for combining both areas of his artistic activity: painting and digital photography. The characteristic features of his works are the impression of timelessness and the richness of colour. 
Additionally, the display of the laureates of this year's competition will be accompanied by the exhibition of Monika Cichoszewska, winner of the Director's Award in the Exhibit at the CoCA 2021 competition. Monika Cichoszewska is a photographer working  with large format cameras and camera obscura. She is an enthusiast of working in the darkroom with the manual, chemical, and magical processes in photography. In particular, she is interested in the 19th-century wet collodion technique that she chose as her medium of artistic expression. She has been a finalist in many international competitions. In 2017, she was among  the selected in the DEBUTS 2017 international competition and participated in the prestigious exhibition in Lille at the Maison de la Photographie Gallery. She exhibited in the 6th Piotrków Art Biennale and in many solo and group exhibitions in Poland, France, the USA, and Spain.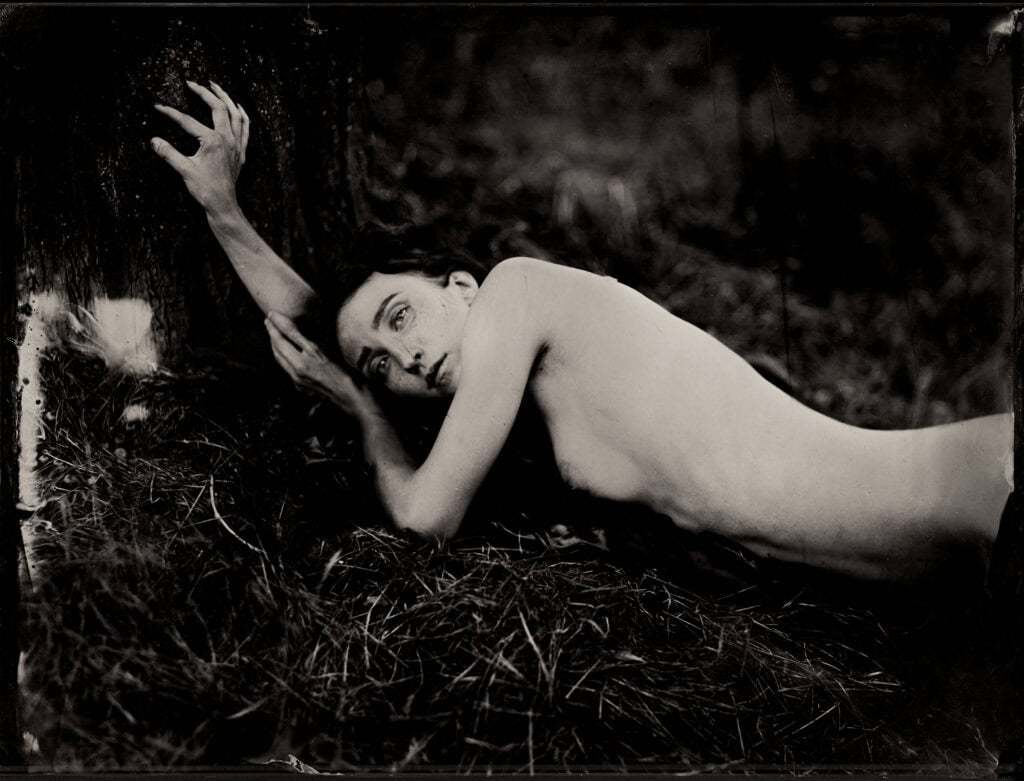 In this year' exhibition of the competition's laureates we could also see works by Aleksandrowicz Iwona, Cieślak Piotr, Dziuba Krzysztof, Grabowski Mikołaj, Gut Adam, Iwaszkiewicz Julia, Jeziorska Paulina, Jocz Wioletta, Jutkiewicz Kamil Daniel, Kacperski Maksymilian, Karas Vitalii, Kardash Katsiaryna, K.F. Świetlica, Klimala Wojciech, Kornobis Natasza, Korta Michał, Kot Agnieszka, Kouzmitcheva Katerina, Kowalski Michał, Krawczyk Joanna, Krystosiak Karina, Lemzyakoff Yehor, Lewandowska Klementyna, Łaski Miłosz, Makuch Iwona, Marchlewski Bartłomiej, Martin Wiktor, Mielnik Rafał, Monarit, Nogal Jerzy, Nowak Małgorzata, Pankowska Magdalena, Pastor Kasia, Pavlenko Mariya, Pavlus Ewa, Pior Paulina, Rucińska Monika, Samborska Maria, Siderski Rafał, Sikorski Tomasz, Skonieczna Paulina, Spychała Łukasz, Szulc Bogusz Jan, Uliasz Anna, Wiktor Andrzej, Wlachos Agnieszka, Wojdak Marcin, Woźniczka Barbara, Zdrodowska Katarzyna and Zdziech Aneta.