Karol Szafraniec: You are a member of the jury of this year's edition of Allegro Prize, a competition for young visual artists. There are two major benefits for the winners – apart from receiving prize money, they will be promoted in the Contemporary Lynx magazine and other media. Thanks to that, new artists can gain a wider recognition among target audiences. The competition jury includes Natalia Sielewicz, a curator, and Rafał Milach, an outstanding photographer. In fact, the jury members represent very different fields of artistic activity. Tell me what are your expectations regarding the competition and its participants?
Andrzej Chyra: I accepted the offer to become a juror willingly, and I was driven by curiosity above all!
I think that both the prize money and the promotion are very important these days, especially for artists, because the art market has gotten really unsettled during the pandemic. Art is not promoted as much as it should be. Young artists who become part of the reality where art is being sold, purchased, and watched, often face many obstacles on the way to reaching a wider audience. They want something more than just to sell works. After all, they want to make a name for themselves. These aspects have to be combined. Another interesting thing is what these artists are truly passionate about. They are not necessarily very young, usually they already have certain achievements as artists. I think that the jury members were selected so that these diverse aspects are taken into consideration. The invited persons include those who deal with art on a professional level, for example Natalia Sielewicz, and those who are not occupied with it but have a different perspective and sensitivity. This will allow us to select not only what is fashionable but most of all, what communicates the strongest message or is the most original. Obviously, each jury member takes things that they have already seen and become familiar with as a starting point. In fact, I try to see as much of new art as I can, everywhere I go. It may be in Warsaw or any other place. I feel that this is essential in my work. Apart from being an actor, sometimes I am also a director. In both of my jobs it is very important to keep up-to-date with the latest developments and with the contemporary language of dialogue in art. So for me, this competition has two major dimensions. On one hand, it is about what we can give these young artists, and on the other hand, they give something to us.
KS: Indeed. As an actor, you are involved in mainstream productions but you are also not afraid of getting engaged in more risky, non-commercial works, which are quasi-experimental. As a director alike, you work on unconventional forms and themes. When it comes to your collaboration with the world of art, the most famous case was you directing "The Magic Mountain" opera by Paweł Mykietyn based on the famous novel by Thomas Mann with scenography made by the sculptor Mirosław Bałka. How did you start collaborating with him – one of the most famous Polish visual artists?
AC: Speaking of the opera by Paweł Mykietyn, first of all I wanted the stage design to be prepared by someone who is not a full-time stage designer. I was rather looking for a person who would perceive the space almost as an autonomous venue – to a certain extent obviously, because the space on the stage was supposed to be made for an opera. This is when Mirosław Bałka came into the picture. As a matter of fact, I have known him for many years. Up until that moment, our encounters were occasional, which means that we got to know each other and had a conversation from time to time but it was never on a professional basis, because Mirosław always works on his own. Anyway, I liked the fact that when Thomas Mann finished his famous novel, he was the same age as Mirosław. Paweł Mykietyn was on this journey with us, which assured us that we were doing something out of the box. We were hoping to create something maybe not extremely avant-garde but definitely a new form. For sure, the names of people involved in the work is where this innovation manifests itself. When you embark on such a search, it is not about finding a golden mean at a later stage. In contrast, we tried to look for the most convenient conditions for us to produce something deeply personal which stemmed from our experiences and beliefs related to art. We started with designs that were close to traditional stage sets but as time passed and we got more in synch, Mirosław started to slowly put a limit on the elements I proposed. In fact, I treated my proposals as a collection of topics and suggestions related to space and form. This gave birth to the final idea, namely an object which is positioned vertically in the first part of the opera. Because the opera is entitled "The Magic Mountain", Mirosław called his scenography "a molehill". The object could have been a cross-section of a molehill with all its canals going downwards and with subsequent chambers… In the second part of the opera, I wanted actors to partly move overground and partly be hidden underground. We placed the vertical molehill flat at the height of about one metre and in this way we created a kind of maze or trenches. Apart from that, Mirosław Bałka added one fantastic thing which finalised the play in the second act, both from the visual and the philosophical point of view. A written text was projected onto the back wall. It was a huge text in German which moved very slowly and started with the word "die". This word can be read in German, but in English as well and this would produce an entirely different meaning. I am very fond of such ambiguities. The stage design for this play is practically a sculpture because the objects could basically function on their own. In turn, "The Magic Mountain" without this space and the form given to it by Mirosław Bałka would certainly not be the same.
KS: Were you not afraid of being dominated by somebody who has such a well-defined visual style? Did you take this into account when creating this play?
AC: I was aware of the fact that nobody would force the other person to do or accept something. Cooperation was mutual. I made use of Mirosław's imagination and he resorted to my intuition. I knew that we would not create anything just by snapping fingers but we would rather meticulously dig up the final form. This "digging up" is the most important process during the rehearsals, discussions, and at the implementation stage. It obviously happens that something ingenious materialises itself in the blink of the eye but what develops us and trains our imagination and sensitivity is different personalities meeting together and adapting to one another. It is especially true in theatre and in this case, in opera. Such cooperation enriches us with new experiences and expands our creative and notional resources. This is the most important thing.
KS: Allegro Prize is meant to support young artists. You sometimes engage in such activities as well. If I were to name atypical films which involve art, you cooperated with Norman Leto on "Photon". This was a very different situation than working with Mirosław Bałka. Someone relatively young comes to you and has this crazy idea. In the film we can hear you as the narrator. Why did you agree to participate in this project? What was so appealing to you about "Photon"?
AC: I had seen some of Norman's work before. In general, I find it very interesting when an artist goes outside of his usual field of activity and ventures into something new, for example making films. This opens up a given medium and allows us to see it from a totally different perspective. In the situation such as this one, the standard structure and narration in films are enriched by avant-garde artists. What they manage to create is used by the "standard" filmmakers at a later stage. When I heard the name of Norman Leto and I learned what "Photon" was and what it referred to, I thought to myself that it was worth getting involved in. My role was in fact simple, because I had to do a standard thing – record the dialogues and play a small part. I am however, involved in another project entitled "Las" by Joanna Zastróżna from the Tricity. We have been working on it for five years because of many challenges while collecting money for its finalization. This project engages me entirely, my intuition and curiosity, but interestingly enough, I know very little about what the final product will be. Apparently, I have a script but what is on the mind of Joanna is a great mystery for me. When I watched the assembly edit (because the production is finally approaching its final stage) I saw this other, strange world. An odd break of some other day. It is emotional for me to realise that I am (maybe primarily) a material but at the same time a co-creator of something entirely new. It is difficult for me to say to what extent is this avant-garde but we are surely trying to go along unpaved ways. It has always been extremely interesting for me. Again, this is "digging" in the ground we are not familiar with.
KS: "Moths" by Piotr Stasik is a new film currently screened at film festivals. It is also very atypical and it features you as the narrator. Are you going to get engaged in more of such unconventional artistic activities in the coming months?
AC: What I am going to tell you about are not visual arts, but in September I am presenting a play "The Human Voice" with the music by Francis Poulenc and with Olga Pasiecznik playing the leading role. It will be shown to the audience during the "Music on the Heights" festival in Zakopane. Composers of the 20th century, contemporary music – it is something that lacks simple harmonies and well-known melodies but is completely new and sometimes triggers fear, misunderstanding, and panic. But there is a group of music lovers, who simply feel the need for new stimuli. They look for something different than what we get as an obligatory package while being educated in primary schools.
KS: At the beginning of our conversation, you said that you actively pursue your interest in art and try to see it everywhere you are. Do you have any favourite movements or trends, favourite artists or directions in art?
AC: I really want to answer your question and try to think of something appropriate on the spot. However, nothing comes on my mind so quickly, which probably means that I do not have any favourite trends. This is particularly true due to the fact that these days the divisions into separate fields of art are blurred. There are artists who fully devote to their favourite media and, for example, only paint, but this group is constantly shrinking. What counts today is effectiveness – this is one of the most important things.
Artists look for a medium which is the most suitable to communicate the intended message and which will attract the audience. We talked about Norman Leto. He is known as a person who creates digital images, generates algorithms and so on, but currently he has also been working on paintings. Recently, he even gave me one of his paintings. He got really preoccupied with it. The second artist I often interact with is Oskar Dawicki. At first glance it seems that he is mainly a performance artist. Nevertheless, he has recently been creating numerous works on plain surfaces – photographs, paintings, prints.
My eyes and ears are wide open and I register all that happens. I do like forms made by Kapoor – gigantic and fantastic.
Obviously, today we ask ourselves a question where art begins. Since the moment when curators became artists to some extent and started to direct the events they work on, they have tried to broaden the notion of art. That is why it is very difficult to say what is art and what is not. Even a sweet wrapper left on the street becomes a piece of art when it is accompanied with a curator's comment. I follow these things closely. Sometimes I am curious, sometimes I treat them with reserve. I am of the opinion that assigning a broader meaning to art is convenient for us, because this may allow us to perceive the reality multidimensionally. We can create various meta-languages and meta-pictures for our personal use. On the other hand, this blurring opens the doors of the art world to basically everything that is accompanied with a convincing narration. When I look at it, I wonder where the border between art and things that do not belong to art is for me personally. This is why I watch everything. I follow painting, action, watch videos. Not a very long time ago, we had a period of fascination with video pieces. Back then, even trite works were considered interesting pieces of art. At the same time, there were young filmmakers making much more interesting films.
KS: You mentioned the changes in art. Now when the pandemic is hopefully almost over, we will redefine many things once again. A lot is being said about new topics like climate, combating overproduction, combining art with activism. After many years, the idea of artistic activities as tools driving real changes in societies is revived. Do you believe that art has such a power?
AC: Such things happen and there are many examples of it in history. However, I do not share the view that art should change the world as its primary purpose. Art does not have a self-evident nature and this gives it a potential to stir things up. Nonetheless, I think that today we have far too many demands for art and social life. This may be the result of a generation gap and the fact that through digital media we acquire an enormous amount of knowledge. This makes young people feel that they are very aware of serious problems and know a lot on many topics. They also think that they will be able to drive changes based on their demands and postulates. For example, that if we stipulate, we will be good people from now on and will change the world, it will simply happen. We need to remember that systems which try to impose things, in fact create new barriers and replace the old taboos with the new ones.
By its nature, art should be a form of expression that is not channelled nor restricted. It should come into being when a creator freely expresses their own nature.
read also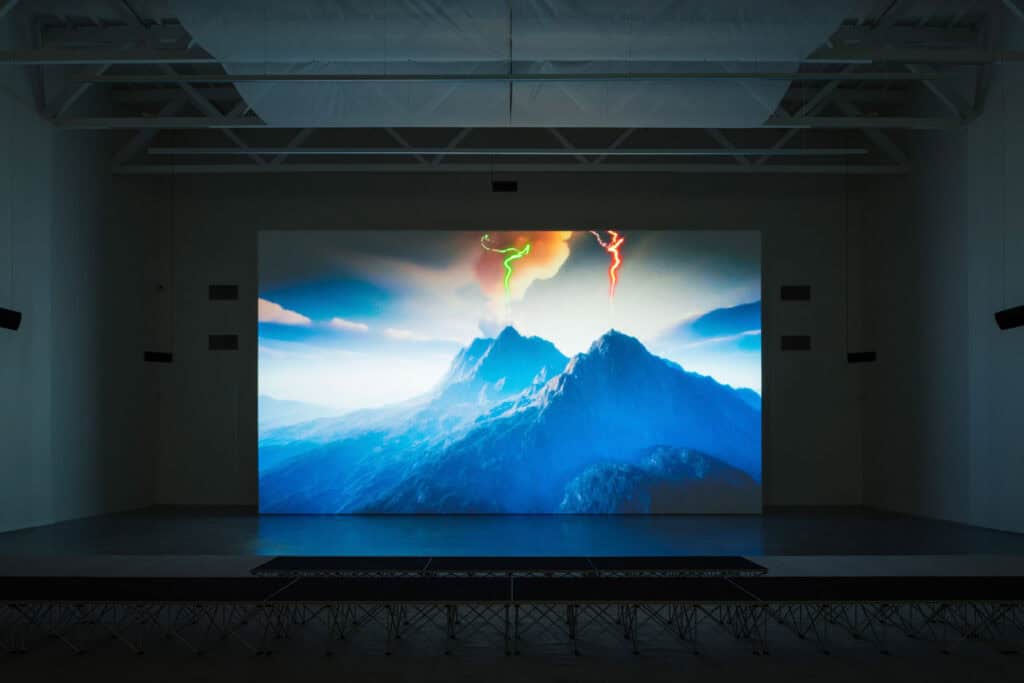 Natalia Sielewicz is one of the most intriguing Polish curators. Born during the communist times in Poland, she witnessed first-hand how the country transformed and embraced the capitalist boom of the 1990s. Sielewicz herself describes her curatorial practice as socially-oriented activity that aims to bring people and the institution together by encouraging an open dialogue.