Anna Perach (1985, USSR) is a Ukrainian born Israeli artis tliving and working in London, UK. She holds an MFA in fine art (distinction) from Goldsmiths, University of London (2020). In 2022 Anna presented a solo show with Edel Assanti in London and took part in Miart with ADA gallery. She has exhibited internationally at galleries including: White Cube gallery (London, UK), Vitrine gallery (Basel, Switzerland) and Herzliya Museum of Contemporary Art (Herzliya, Israel). In 2021 Anna took part in Arco Madrid 2021 with The Ryder gallery and received the Ingram prize award. In 2020 she received a studio award with Sarabande, The Lee Alexander McQueen foundation as well as the Gilbert Bayes award. Recent publications include Artfotum and Art Maze Mag.
Artist's about her practice:
"My practice explores the dynamic between personal and cultural myths. Specifically I'm interested in how our private narratives are deeply rooted in ancient folklore and storytelling. In my work I interweave female archetypes into sculptural hybrids in order to examine ideas of identity, gender, and craft.
My main medium of work is wearable sculpture and performance. I work in a technique called tufting, making hand-made carpet textile, which I then transform into wearable sculptures. I begin by creating a pattern of a three-dimensional form, followed by manually tufting each piece of the pattern, and finally assembling it into a wearable, tufted sculpture.
The wearable sculpture functions as both a garment that is performed in as well as a free-standing sculpture. Through this medium, I examine how elements associated with the domestic sphere such as textiles and carpet operate as an extension of the self and reflect one's heritage and gender role. In my performances the tufted, domestic carpet serves as an external added layer of skin, which hides the physical body but exposes fragments of the self."
---
Anna Perach,The Moon Prophecy, performance documentation, 2021 from Anna Perach on Vimeo.
Anna Perach – Spidora .mp4 from Anna Perach on Vimeo.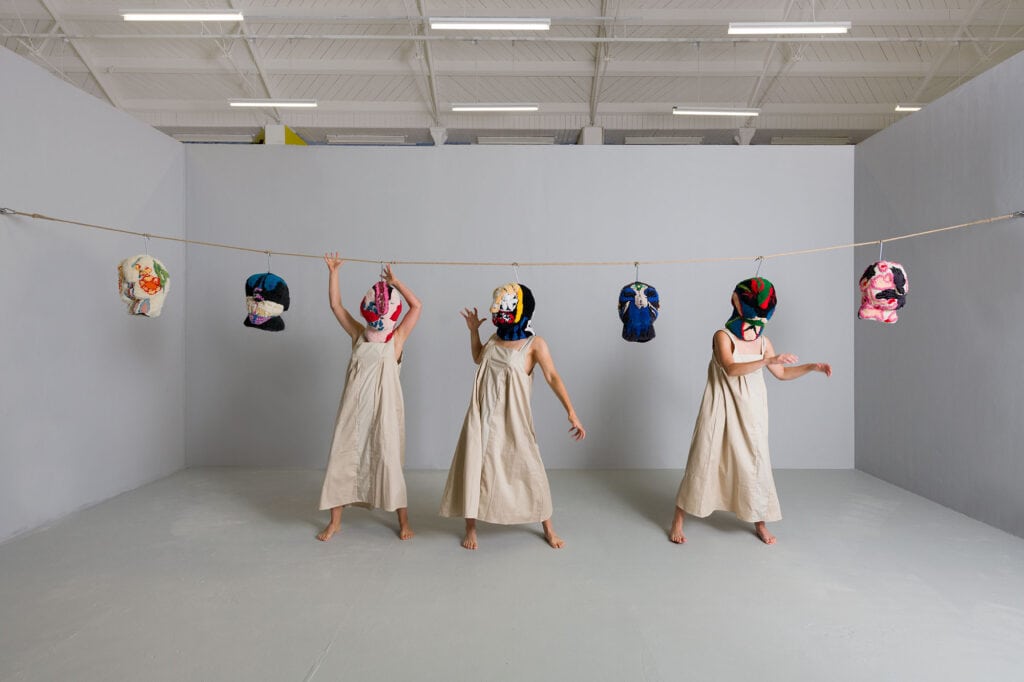 Seven Wives from Anna Perach on Vimeo.