Targi Rzeczy Ładnych is the most popular independent design fair in Poland. It is also a quality mark, a brand, and a special selection of Polish design brands and current trends. Each year, the event brings about 10,000 people and connects them with designers and illustrators through a variety of exhibitions, meetings, and special projects.
On April 2-3 2022, you are invited to join the spring edition – TRŁ WIOSNA! – in EXPO XXI in Warsaw. This year, the celebration of design and fine taste will present furniture, lamps, fair-famous posters, textiles, wellness and accessories, and toys. Visitors will be able to find some of the spring plants and flowers, and listen about them during the special event – the book launch of Radosław Berent and Łukasz Marcinkowski's Elementarz Kwiatowy. During this edition, the fair also carries the message of solidarity with Ukraine.
From the impressive and diverse lineup of designers participating in the TRŁ WIOSNA!, we have chosen a few unique designers worth your attention.
Formy Proste is a Polish design brand with admiration towards minimalism. Their interior design products include flowerpots and candles. They are co-created with regional graphic designers, artists, and craftsmen. The majority of available products is made out of Polish materials. The brand also shares advice and ideas on introducing plants as the base for interior design. By shopping at Formy Proste, you are supporting small business owners. 
Formy Proste, pot

Formy Proste, pot

Formy Proste, pot
---
This publishing house specializes in comics books. Their business started out in Poznań in 2007, but they spread their activity to Brighton in United Kingdom and Prague in Czechia. They are currently publishing comics books, illustrations, and children's books which are available in Polish and English. Centrala Ltd. also offers magazines and merchandise with their eye-catching graphics.  
---
This Poznań-based brand works as a small ceramic studio. Hadaki's products include containers, kitchen ceramics, figurines, and vases. The studio aims at creating products for everyday use, dedicated to be original and friendly. All ceramic objects are handmade, and can take different shapes, forms, and colours. Each piece is unique in its own way and pays homage to the core values of the brand, which are simplicity and closeness to nature.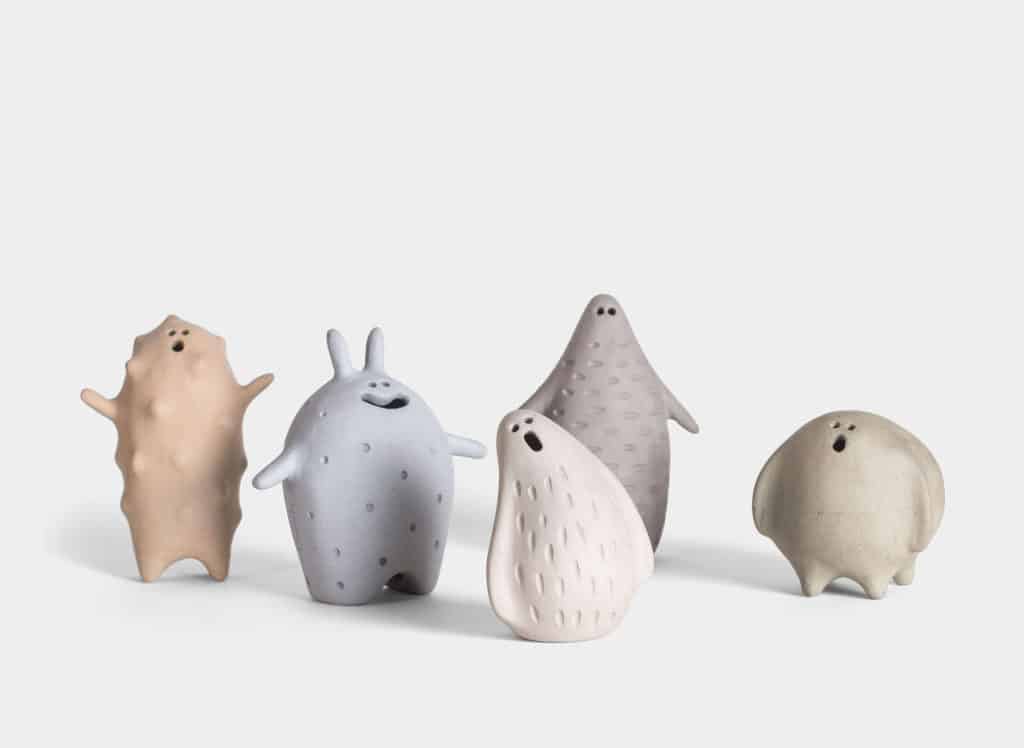 Hungry for more?
---
Two sisters launched the brand that focuses on upcycling. They are known for creating beautiful kimonos, but they offer also other textile accessories and clothes. All of Aurelia & Zwei Frauen's products are one of a kind, made out of upcycled materials. The owners collaborate with female illustrators and together create special collections. The colours, patterns, and shapes are all treated with love and care, which each week bring to life new products.
Aurelia & Zwei Frauen

Aurelia & Zwei Frauen

Aurelia & Zwei Frauen
---
Now with an official production site near Kraków, the creators behind Szyszka launched their business in a small student apartment with their first handmade wooden tables. This small carpentry business quickly grew into a globally recognised brand that wishes to maintain its manufacture-like quality. Each customer can influence the idea for the wooden furniture pieces, in order to maintain the personality, quality, and uniqueness of the products. Entirely custom-made, with the highest attention to detail and individual quality.
Szyszka, bedside table

Szyszka, oak consoles,

Szyszka, barstool, oak
---
Spokój Cisza ("Calm Silence") specialises in handmade candles made out of 100% beeswax. They are created in many shapes and forms, including classic candles, face-shaped from the special collection "Faces/Twarze", or candles in ceramics. The Spokój Cisza ("Calm Silence") brand also offers gifts sets with wax melts and warmers. This is not only an original option, but also a natural, non-allergic, and air-purifying alternative to the classic paraffin and soy-wax candles.
Meet Contemporary Lynx's team at the Targi Rzeczy Ładnych in Warsaw. Feel invited to our press stand at the fair. We are looking forward to seeing you this weekend.