Hope you're all keeping as well as possible during these precarious times. It is still possible to use this period to your advantage. We prepared a selection of fully funded art residencies and open calls for artists, curators, translators, designers, architects and art practitioners that can change your career.
>> MARTELIVE EUROPE 2021 (BOSNIA AND HERZEGOVINA, LITHUANIA, POLAND)
MArteLive Europe is a chance to live an unforgettable experience: selected artists will perform in Online and Livestream Auditions, take part in Semifinal Shows and Art Residencies in different European countries, and be crowned during the great Final Show in Rome, Italy.

Supported by the Creative Europe Programme of the European Union, this new contest-festival enables thousands of young European artists to showcase their talent, win cash prizes, gigs and exhbitions, and network with fellow artists and high profile professionals.

MArteLive is open to a wide range of artists, featuring 16 Artistic Disciplines: Music, Dj and Producer, Theater, Dance, Contemporary Circus, Literature, Painting and Drawing, Sculpture, Photography, Digital Illustration, Street-Art, Fashion Design, Handicraft, Short Film, Music Video, Video Art.
Who can apply:
Artists between 18 to 35.
European residents or citizens.
It follows a 4-step process of selection, running both online and live.
STEP 1 – CALL FOR ARTISTS (DEADLINE: APRIL 30TH 2021)
Participants apply at contest.martelive.eu
STEP 2 – ONLINE AND LIVE STREAM AUDITIONS
MArteLive selects the 10 best artists for each Artistic Discipline that will perform online in livestream audition events. Artists are evaluated by both qualified juries and the audience.
STEP 3 – SEMI-FINAL SHOWS
Spectacular live events where the 3 best artists, for each of the 16 Artistic Disciplines, perform all together: a unique experience for both the artists and the audience. Semifinal Shows will be in Vilnius (Lithuania), Tuzla (Bosnia and Herzegovina) and Krakow (Poland).
The winners from each Area get a cash prize and fly to Rome for the European Final Show.
STEP 4 – EUROPEAN FINAL SHOW (December 2021)
An unforgettable show, where the best of European talents perform together to really wow the audience. The show is held during the prestigious MArteLive Biennial, a high-impact event spread through 60 locations in Rome, with an audience of 50,000 people.
Application deadline: 30 April 2021.
Support:
Cash prize of € 300.
Semifinal winners and other selected artists can take part in 1-week Art Residencies in Italy, Lithuania, Poland, and Bosnia and Herzegovina.
The artists live together and create unique multidisciplinary performances that will be showcased during special events in the Art Residency location and the MArteLive Biennial Festival in Rome, Italy.
Ticket to the Final Show in Rome, Italy, during the prestigious MArteLive Biennial taking place on 7-9 December 2021.
The organisation covers the cost for exhibiting the artworks. (Printing and shipping cost are on the participants. If you cannot ship your artwork they can display it on a virtual exposition at the event).
The best moments of the experience and the "making of" will be shared on MArteLive social media and the website, giving the artists a platform to directly connect with the audience.
International networking, gigs, exhibitions and collaborations.
---
>> NOMADIC ISLAND – ARTIST IN RESIDENCE CAMP (LUXEMBOURG)
The Nomadic Island project is an artist residency project that goes beyond a usual creative residency since it merges with the experience of living in an international community that takes place at the same time. It is an experimentation platform involving an heterogeneous group of artists on one side, and an equally heterogeneous group of local residents on the other side. During a lapse of time of three weeks, the international community-based settlement is intended to create a space to let synergies arise around the theme of alternative ways of living and working.
The project therefore requires active participation both for the art works and for the maintenance of a good organisation within the community where each one will ensure its own contribution to logistics under sociocratic governance.
Application deadline: 15 April 2021.
Support:
A remuneration of 2.000,- euro per artistic contribution
Travel expenses to the Nomadic Island location will be refunded up to 200,- euro upon proof of payment
All meals will be provided by the organisation during the whole month of residence.
---
>> NORDISK KUNSTNARSENTER DALE (NORWAY)
Who can apply:
Professional visual artists, designers, architects are eligible to apply for a three (3) months duration in 2022.
Curators are eligible to apply for a one month residence.
Applicants from outside the Nordic region are expected to have a good command of the English language.
Note: The program is not available for students.
Support:
The residency at the Nordic Artists' Centre includes a monthly grant of NOK 11.000,-.
Travel costs will be covered within a limit of NOK 5.000,-.
Living and working spaces are for free.
The centre has five private residency houses, one for each artist. Five 50 m² studios with a 6 meter high ceiling and a north-lit panorama window wall.
An additional common studio and carpenters workshop furnished with a good selection of equipment and power tools are also at disposal. The artists' lodgings are fully equipped, and provided with wireless internet access.
Application deadline: 20 April 2021.
---
>> DEKOLONIALE BERLIN RESIDENCY (BERLIN)
Dekoloniale Memory Culture in the City is pleased to announce the first open call for the Dekoloniale Berlin Residency in 2021 in the City in Berlin. Applicants are invited to uncover and transform historical colonial stratifications and dominant narratives in Berlin's public space as well as traces of its preceding histories of involvement in the European trade of enslaved Africans. We welcome proposals that engage directly with the sites or topics of the first Dekoloniale [Re]presentation exhibition, Gazing Back[wards], and with the colonial history of Berlin and Germany at large, while questioning the colonial connotations of exhibiting in general.
Who can apply:
artists, architects, designers, writers, and urban practitioners
Support:
The residents are provided with travel costs, accommodation and a per diem in Berlin throughout the residency period.
A production budget for the implementation of the joint project, and a fee.
They will have full access to the Dekoloniale project space, curatorial guidance, and production support depending on needs and availability.
Application deadline: 23 April 2021.
---
>> IN-RUINS RESIDENCY (ITALY)
The residency aims to create spaces of encounter between archaeological landscapes and contemporary art practices, generating an archeology of mediterranean culture.

Three possible approaches to explore what does it mean to be "in ruins" and the ideas of proximity, futurity, and distance that this may imply:

The archive as a metaphorical practice able to keep archeology a dynamic field of action, where the production of individual and collective narratives depends on the original assemblage and composition of units and fragments.
Archeological research as a political practice, where original approaches to space, time, and language allow to stretch, expand and erode historical references, coordinates, and timelines.
Individual histories as a tool to rewrite contemporary Mediterranean mythologies as a strategy to produce alternative forms of communal identity.
Who can apply: artists under 35 years old.
Residencies will last 10 days and take place between July and August, in accordance with the applicants' availability.
Project supported by the Calabria Region and the Armonie d'Arte Foundation.
Application deadline: 25 April 2021.
Support:
In-ruins will provide studio and living spaces in the proximity of selected archeological sites.
Cover local transport costs.
The final presentation of the research carried out over the residency will take place either at the Castle of Squillace or at the Parco Internazionale della Scultura in Catanzaro. This format may vary due to COVID-19 restrictions.
---
>> RESIDENCY AT TRIANGLE – ASTÉRIDES (FRANCE)
This opportunity will enable early/mid-career artists to undertake a residency at Triangle – Astérides, Centre d'art contemporain in Marseille for 14 weeks. Triangle – Astérides' residencies are opportunities for self-led professional development, artistic exchange, and experimentation.
Who can apply:
Residency program dedicated to French and international artists.
Application deadline: 29 April 2021
Support:
An individual 60 sqm studio space.
An individual room in a 90 sqm apartment shared with other residents.
1 000 euros artist fee. Prior to the residency, Triangle – Astérides is available to assist the selected artists in their additional fundraising endeavor.
Administrative, logistical and curatorial assistance.
Studio visits with professionals are organised by Triangle – Astérides during the residency.
---
>> BEYOND MATTER (ESTONIA, GERMANY, THE REPUBLIC OF ALBANIA)
Tallinn Art Hall, Tirana Art Lab Center for Contemporary Art, and the Hertz-Lab of the ZKM I Center for Art and Media are jointly calling for European art practitioners / theoreticians to apply for one of three production residencies taking place in Karlsruhe, Tallinn, and Tirana.

These residencies are within the framework of the long-term project Beyond Matter, and will be hosted by three of the partner institutions: Hertz-Lab of the ZKM | Center for Art and Media Karlsruhe, Tallinn Art Hall and Tirana Art Lab Center for Contemporary Art. On site, the residency fellows will develop an artistic production or theoretical concept that takes as its starting point the core questions of the Beyond Matter project. How can virtual reality tools and digitization contribute to developing artistic practices that question materiality and offer possible ways to shift the discourse into other dimensions like experience, visualization, imagination, sensory perception, atmosphere, or spirituality? How can artistic practices using virtual reality contribute to current political and social discourses? What is the potential of virtual reality within the art field? And how can virtual reality serve as a media basis for overcoming physicality and temporality in order to create something new based on today's possibilities? What can VR stand for? Virtual Reality, Variable Relations, Vertical Radiation, Valid Readings, Vaporous Restoration, Visible Revision?

The future applications must be conceived as versatile as their fields of application are constituted. That is why the search is not for one answer, but for many solutions.
For all three locations the dates are: September 1 – October 31, 2021 and May 1 – June 30, 2022.
Application deadline: 30 April 2021.
Support:
Each residency is fully funded and includes travel, accommodation, a stipend, and production costs.
Hertz-Lab of the ZKM | Center for Art and Media Karlsruhe: Workshops (wood, metal, electrical), dark projection room, set-up areas for larger installations, green screen studio, sound studio with multichannel audio projection, and a volumetric capturing system available by appointment.
Tallinn Art Hall: Opportunity to hold workshops, sessions, and/or seminars related to the overall themes of the project and in particular on the challenges with the latest XR applications, networking opportunities, research support, support for regional travel, space for workshops and seminars.
Tirana Art Lab – Center for Contemporary Art: Research and production of artworks engaging with the overall themes of the project and involving public space/interventions in public space relating to the city of Tirana using Extended Reality technologies.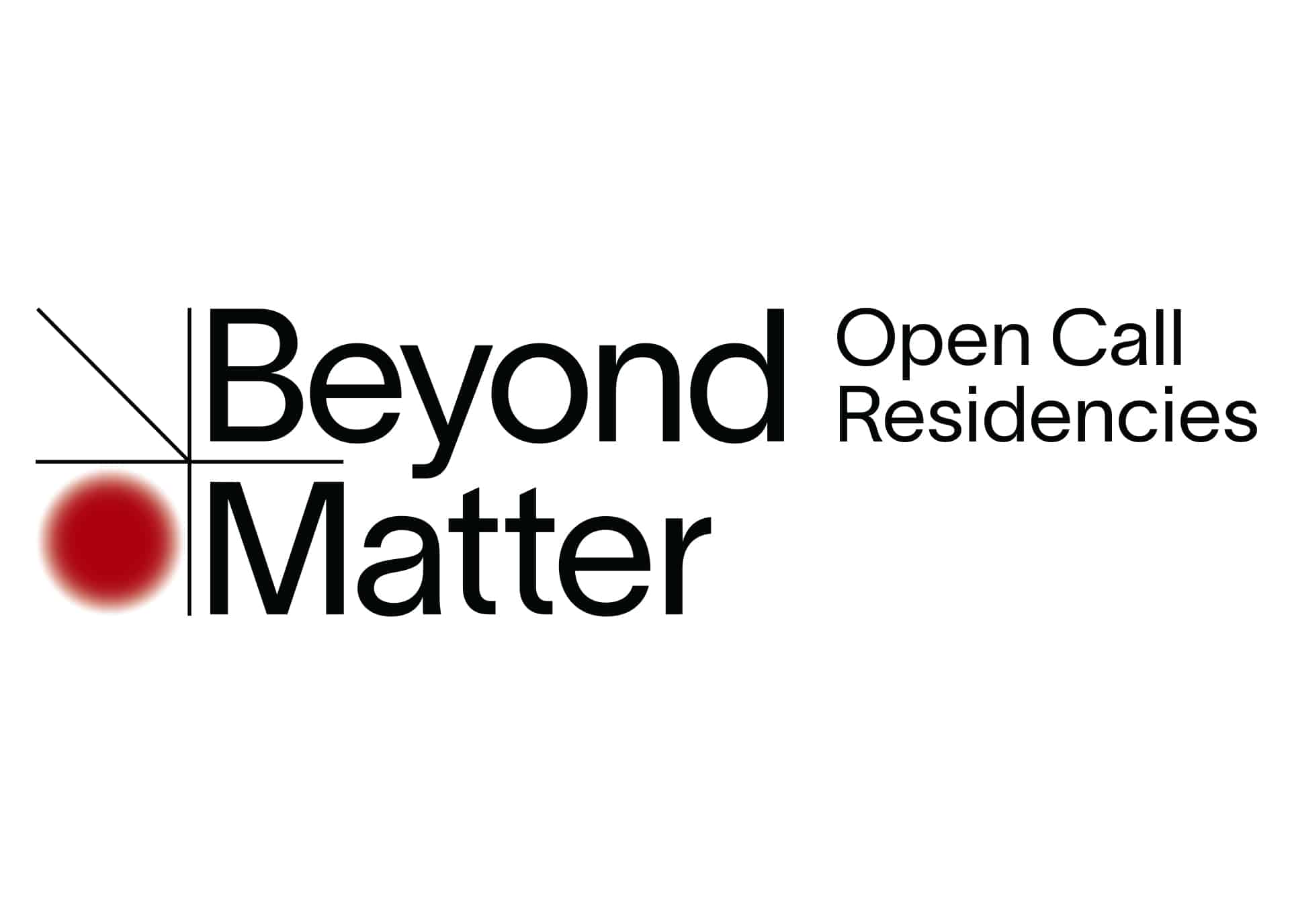 ---
>> OPEN CALL FOR THE RESIDENCY PROGRAM AT THE HAUS DER GESCHICHTE DES RUHRGEBIETS (GERMANY)
The residency at the Haus der Geschichte des Ruhrgebiets offers the opportunity for intensive research of archival material and archival structures during a three-month stay.

In addition to the option to explore general questions about the construction of archives and administrative structures, work at the Haus der Geschichte des Ruhrgebiets is particularly suited to an examination of journals and ephemera of various international social movements since the 19th century. An extensive fund of early mining literature provides information about regional and national mining history. In addition, the records of Ruhr 2010 GmbH held in the Haus der Geschichte enable an examination of the procedures and infrastructures used in archiving both realized and unrealized exhibition projects. One question that arises, for example, is: How does artistic research or practice access the art of the past?
Who can apply:
The two residencies in cooperation with the Haus der Geschichte des Ruhrgebiets are aimed at professionally working international and national artists whose artistic practice shows a reference to artistic research.
Residency period: October – December 2021
Application deadline: 30 April 2021
Support:
Three-month research stay in Bochum with content-related support from the Haus der Geschichte des Ruhrgebiets and close ties to Urbane Künste Ruhr.
An apartment is provided and the residency artists receive a monthly allowance of 750€.
In addition, a ticket for public transportation will be provided.
A prerequisite for participation in the residency program is that the residents spend at least 75 percent of their time on site in the Ruhr area.
---
>> DOGO ART RESIDENCY (SWITZERLAND)
Dogo is dedicated to artistic development, mediation and production of contemporary art. Opened in 2019 and located at the Rathaus für Kultur in Lichtensteig, artists get the opportunity to develop professionally. Artistic processes, as well as the resulting works are documented in the public online archive. Dogo organizes events together with the artists, such as discussions or experimental mediation formats. A further component of Dogo is the mediation of art. Dogo Kunstschule organizes a wide range of workshops and projects. The year is always rounded off with Dogo Totale, the annual exhibition in November.
Application deadline: 30 April 2021
Support:
Room in the Dogo apartment
Workplace in the shared Dogo studio
Use of tools and technical equipment
Work documentation and video portrait
Support with fundraising
Assistance in finding a temporary employment in Lichtensteig (not guaranteed)
Participation in events (such as "Dogo Totale", "Dogo Talks")
Networking with the community and local cultural workers
Support in the artistic process (exchange meetings like «Kafi Dogo» and work talks)
Participation in art mediation
The season lasts from the beginning of March to the end of November.
---
>> NEXT PAGE – TRANSLATON IN MOTION (BULGARIA)
Eligible residents include translators of Bulgarian literature translating into the languages of the Western Balkan countries (Albania, Bosnia and Herzegovina, Kosovo, North Macedonia, Serbia, Montenegro).
Who can apply:
Have a permanent residency outside Bulgaria;
Are professionally engaged in the book and literature sector as writers and/or literary translators from Bulgarian language, publishers, agents, editors or who are students of Bulgarian language/Slavic Studies;
Want to get to know more about contemporary Bulgarian literature and culture.
Application deadline: 31 April 2021
Support:
In addition to free accommodation and working facilities in Sofia, Next Page Foundation and its partners offer fellowship grants to cover living expenses in Sofia.
---
>> 1646 EXPERIMENTAL ART SPACE, RESIDENCY (THE NETHERLANDS)
The residency offers (inter)national artists and curators the possibility to stay and work/research at our location in the centre of The Hague. 1646's residency aims to support innovative practices, develop global networks, and engage the local art community in The Netherlands.

The residency at 1646 is not focused on an end result, but on providing a space for research/work/reflection, while getting familiar with the context of The Hague and The Netherlands. There is no exhibition connected to the residency, though, a public event will conclude the residency period — the shape of which can be worked out in conversation with 1646. The residency period is up to 2 months and takes place at the end of the application year, between 1 September and 31 December 2021.
Application deadline: 1 May 2021
Support:
Studio space of 5m x 3m inside our building. The studio comes with a wi-fi internet connection and residents have access to our technical facilities.
Accommodation: a studio apartment nearby the gallery with private cooking facilities, internet and shared toilet and shower.
Children and partners are welcome to join the residency.
Specification of budget provided: €1500 incl. VAT. Artist/ Curator fee; €1000 incl. VAT. Production budget
---
>> SOMMERAKADEMIE PAUL KLEE (SPK) PROGRAM (SWITZERLAND)
Up to nine residents are invited to join the Sommerakademie Paul Klee (SPK) program, curated by artist Dora García, and beginning 2 August 2021. Over the course of 2021 & 2022, the SPK features public lectures, closed-door seminars, and access to state-of-the-art infrastructure and technical support at the Bern University of the Arts (HKB) – but also teaching opportunities in the form of workshops at the HKB.
Who can apply:
Building on longtime efforts to devise a residency that is ecologically, intellectually and economically sustainable, the SPK will now focus on a pool of applicants residing within 1000km of Bern.
The jury will place a doubled emphasis on Europe-based applicants with an international/migrant background. Any such candidates are all the more loudly encouraged to apply.
In response to ongoing practical and political contingencies, this call is addressed to applicants residing within an approx. 1000 km radius of Bern.
Digital Residencies
Applicants residing over 1000km from Bern are invited to take part in the residency digitally. In order to both maintain the global scope of the conversation at SPK, and to further develop the online modes of engagement which are becoming increasingly important by the year, we are introducing a second mode of residency, one that is purely virtual in nature.
Application deadline: 5 May 2021
Support:
Digital Residents will enjoy the very same perks as residents on location in Switzerland.
Access to all SPK lectures and seminars, teaching opportunities at the HKB.
CHF 500 production stipend, a per diem, and tutorials with the SPK curator.
---
>> PRINCE CLAUS SEED AWARDS OPEN CALL FOR APPLICATIONS (THE NETHERLANDS)
The Prince Claus Fund will annually recognize 100 emerging artists and cultural practitioners within the first five years of their careers.
Who can apply:
Who live and work in Africa, Asia, Latin America, the Caribbean and Eastern Europe.
They are looking for emerging artists and cultural practitioners whose innovative work addresses pressing social and/or political issues within their own context.
Are on average in the initial 1 – 5 years of their professional career.
Have an innovative and interesting artistic practice that addresses pressing social/political issues important within their local context.
Have received little to no recognition/support for their artistic/cultural practices, and are not yet recognised internationally.
Application deadline: 11 May 2021.
Support:
Recipients are free to invest the Award of €5.000 in the development of their artistic practice. Through the Prince Claus Seed Awards we will be supporting the career development, creativity and experimentation of emerging artists and cultural practitioners around the globe.
The Prince Claus Fund will give 100 Awards to emerging artists and cultural practitioners, who will receive €5.000 to develop their cultural practice.