7 INTERNATIONAL WOMEN'S DAY QUOTES
Women's Day – a day like any other, everyone performs their daily routines; wake up, coffee, breakfast. Yet this routine is festively interrupted on March 8th by getting a small gift or flowers. Storefronts will go crazy for a few days, as will all kinds of TV or radio commercials. However, in all this it's worth considering what's it really all about?
March 1908 is a symbol of women's struggle for freedom and equality – protests in factories, a fire bursts out in one of them, many people injured, many people dead, a punishment for protesting… This is a distant story that for modern women should be a reminder that the current situation in society has not evolved from nothing. Although Women's Day was celebrated for the first time in 1910, since then there have been a lot of significant changes in the way people think and perceive certain topics. International Women's Day aims to bring people closer to women's achievements. It serves to extend their rights in countries where they are discriminated against. At this point, this day – though it was supposed to be a silent reminder, a nice excuse for the celebration of femininity – became a controversial and sometimes even political topic. You shouldn't commercialize it – that's true – instead you can reflect and indulge in small pleasures. On this day, let us recall the achievements of wonderful personalities who have contributed so much to the history and culture of our world. Each of them unique in its own way communicates its small truths about life.
"My illustrious lordship,
I'll show you what a woman can do."
– Artemisia Gentileschi
Gentileschi was an Italian painter representing the Italian baroque, living in the years 1593-1654. As a young girl, she experienced a rough affair with a painter who was accused of rape, Artemisia experienced torture during the trial. These events left a special mark on her work. She was also one of the first artists to raise religious or historical themes in her works.
---
"I wish to blur the firm boundaries which
we self-certain people tend to delineate around
all we can achieve."
– Hannah Höch
Hanna Höch as an artist contributed to the development of photomontage and collage, in which she used elements of pop culture. After meeting Raoul Hausmann, she began to be identified with the Dadaist artistic movement. She created critical works about society and ossified stereotypes, which she tried to oppose.
---
"A polka-dot has the form of the sun, which is
a symbol of the energy of the whole world
and our living life, and also the form of the moon,
which is calm. Round, soft, colourful, senseless and
unknowing. Polka-dots can't stay alone;
like the communicative life of people, two or three
polka-dots become movement… Polka-dots are
a way to infinity."
– Yayoi Kusama
Kusama is a Japanese artist and activist who is famous for her flashy colors and designs. She uses the creation of art as art therapy, among others to overcome her obsessiveness and compulsiveness. Currently, she voluntarily lives in a psychiatric hospital in Japan where she has her own studio.
---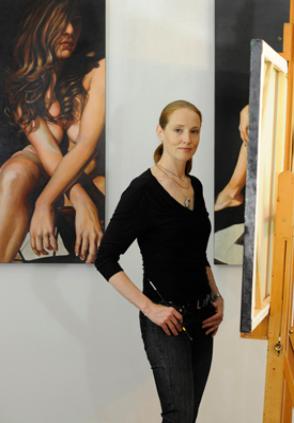 "The power to show real women, honest, present,
complex and complete. Individuals, radiant in
their own right. Not stripped of their personhood,
or manipulated for a fantasy or metaphor.
I like to think the power of lifting the veil
from individuals helps to challenge societies
darker fetishes and beliefs, perhaps shatter
notions of bigotry and stereotypes…
One of my greatest joys is working with women
who do not usually dwell in this side of their beauty
and yet in the work recognize themselves completely,
as they are and magnificent."
– Victoria Selbach
An American painter who is famous for painting female nudes. Her characteristic feature is the use of color contrast and chiaroscuro effects. The artist's canvases usually reach life-size dimensions. The foundation of Victoria Selbach's art is to show the true beauty of women. She currently lives and works in New York.
---
"Human beings are afraid of very
simple things: we fear suffering, we fear mortality.
What I was doing in Rhythm 0—as in all my other
performances—was staging these fears
for the audience: using their energy to push
my body as far as possible. In the process,
I liberated myself from my fears.
And as this happened, I became a mirror
for the audience—if I could do it,
they could do it, too."
– Marina Abramović
Marina Abramović is a Serbian artist who in her work often refers to her place of origin and the political and social situation. Born in 1946 in Belgrade. The most important form of expression in her work was performance and video art. However, body art remained the main medium in her work.
---
"What is the meaning of life?
That was all- a simple question; one that
tended to close in on one with years,
the great revelation had never come. The great
revelation perhaps never did come.
Instead, there were little daily miracles,
illuminations, matches struck unexpectedly
in the dark; here was one."
– Virginia Woolf
Virginia Woolf was an English writer who lived from 1882 to 1941. She was recognized as one of the main representatives of modernism. In addition to her literary creativity, she was also associated with feminist activity. She operated at art salons in London and belonged to the Bloomsbury Group.
---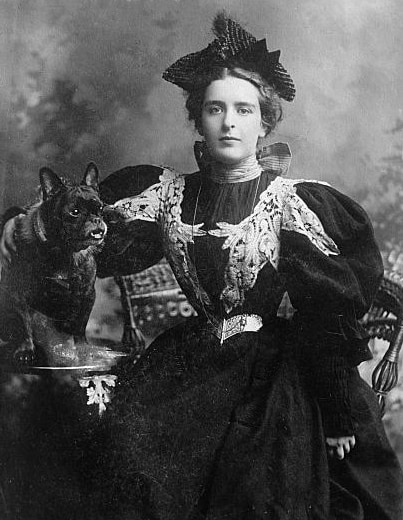 "We will be better than the wife, the mother
or the sister of a Man, we will be
the female brother of the man."
– Natalia Clifford Barney
An American poet who lived in Paris. She was an activist for women involved in art. In opposition to the French Academy, she founded the Women's Academy. She was famous for causing scandals and fiery romances with other women. As an artist, she left a strong mark on the works of later poets and writers.
---
Written by Julia Lakhiani 
Edited by Mikołaj Bartkowiak