Sylwia Gorak – a painter, performance artist, and vocalist tells us about her current stay at the residency Temporars Susch. This brand-new program is run by Muzeum Susch and Art Stations Foundation CH. Located in the valley of the Inn River, amongst the remnants of a medieval monastery, and set against an Alpine backdrop, the Chasa ("the house") offers "a space under one roof for those craving a pause from their usual routines and a cordial invitation to inhabit a setting free from tension and production pressures."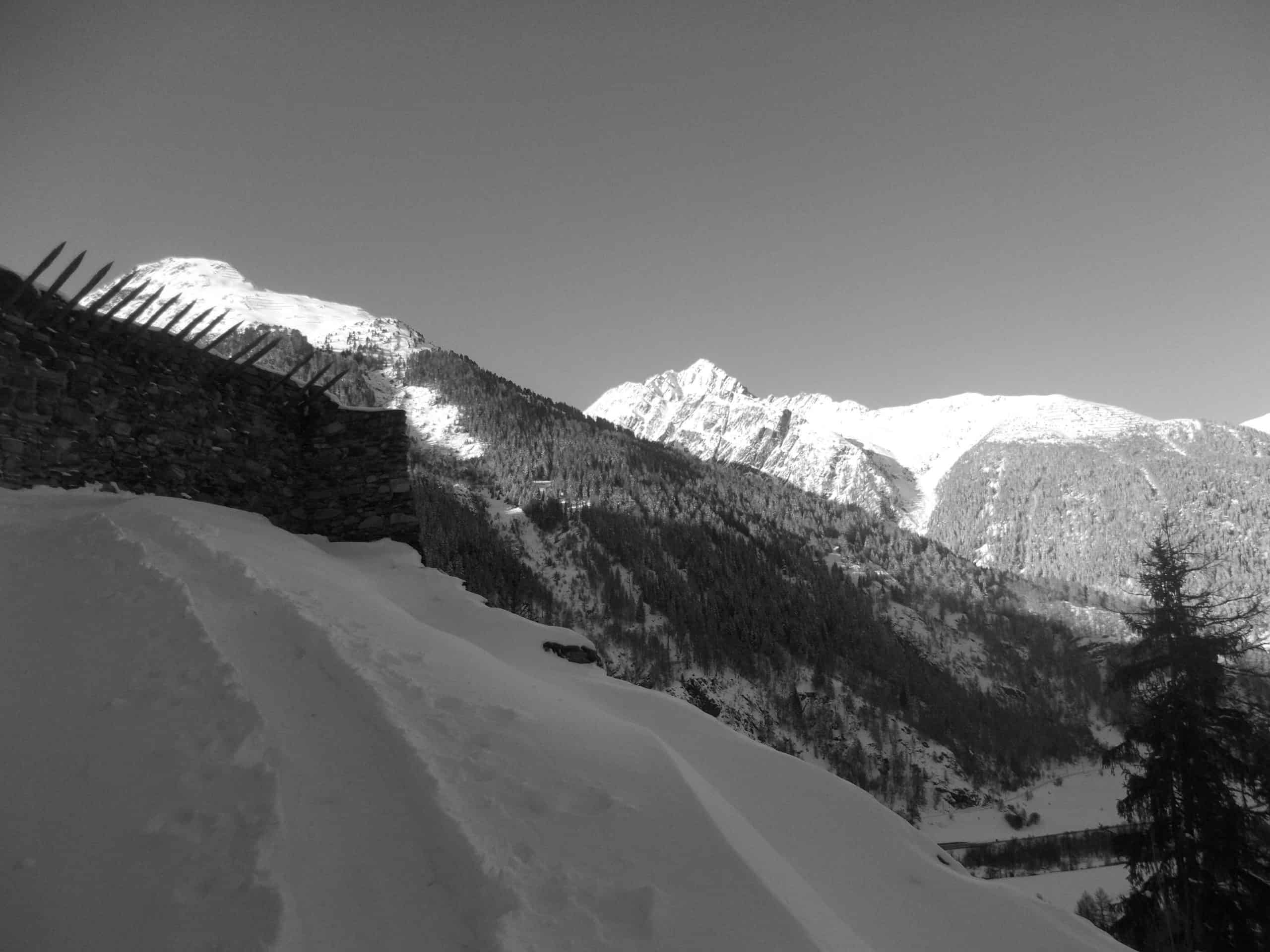 Sylwia Krasoń: Describe your project and practice?
Sylwia Gorak: I'm a vocal performer and painter. As a painter, I try to re-evaluate the inherently awesome beauty of landscapes by introducing man-made objects, both inconsequential and architectural, that create a tension between a sense of permanence and materialism. I am very much inspired by my hometown in Poland, however my paintings also draw from prior residency experiences in New York, San Francisco, Dusseldorf and Sierre, Switzerland. As a vocalist and performance artist as well, I am interested in acoustics and the material properties of sound. In 2001 I performed as a soprano with The Paderewski Festival Singers at a concert at Carnegie Hall, New York. I intend to explore both my visual and vocal pursuits. What is the most interesting for me regarding the residency in Swiss Egadin, is the possibility to check out the acoustics through my own voice in the spaces of Susch Muzeum and the Chasa Temporars building. The best, however, is the interior of the old church connected to the museum.
SK: How did you find out about the residency program? How did you apply?
SG: I found the link on Facebook, however the application occurred directly through the website of Susch Muzeum. I answered their questions and prepared CV and portfolio which were crucial for the independent Jury, along with a motivational letter.
SK: What does your regular art residency day look like?
SG: There is no such thing as a regular day here is Susch, because we spend every day differently. I walk a lot in the nature, sometimes 3 or 4 hours wandering in the beautiful Alps. Today I walked an hour by the Inn River which is wild and irregular. I also do a lot of analogue photography with a camera from 1982. The whole residency is about slow life and slow art. I experiment with the acoustics in a church belonging to the museum, and other spaces in Susch by singing there. Today I was sang in a cave which was the location for the NARCISSUSSUSCH, a work of Miroslaw Balka. Sometimes we spend time cooking and talking a lot about art and life with the other artists, all of them are very interesting. We exchange ideas and collaborate on projects. The residency is about contemplation, restarting out of the routine, getting closer to nature or rearranging the artistic practice. Productivity is not necessary. There is too much of everything produced in this world.
SK: In your experience, what distinguishes working as part of a residency from working in your atelier?
SG: Productivity is not necessary here as I have said before, however residency gives you a very strong impulse of creativity on a new level. My previous residency in Switzerland, in Sierre, was all about production for me so I made 9 oil paintings. You find inspiration in the place that you live in currently and in who you are at the moment in this very new context.
SK: Does the change of context help you in the creation process?
SG: The drastically new context is what residency is about, if not now, it will help you in the future in a mystical way, as a memory from the past of timeless flashback.
SK: Do you place an emphasis on your work or rather on meeting people and exploring the city?  
SG: Typically, the artist takes the location into account while planning and creating the artwork. However, in Susch I have met creators from Scotland, France, Greece, Italy and the USA, so the discussions are the part of creation of art and life. I also started the video sound piece with French artist Anna Byskov, she made the visualization of her days in Susch and I gave my vocal.


SK: What challenges and opportunities did the residency involve?
SG: It all depends on the artist, people experience it very differently. I am minimalist and slow life enthusiast, so Susch is kind of my element.


SK: Name three objects which are the most important to you during the residency.

SG: ARCHITECTURE, TIME, NATURE

SK: What is the role of the institution in your residency? What does it provide you with?
SG: As a motto for the guests, this message is a declaration of intent of what Temporars Susch has to offer: "A space under one roof for those craving a pause from their usual routines and a cordial invitation to inhabit a setting free from tension and production pressures".
Following its contemplative principle, Temporars Susch offers a stay for those in the state of flux.

Susch also offers an art stipend, a return flight ticket, a great assistance and coordination. Meeting with curators, the artist Jaroslaw Kozlowski, Miss Grazyna Kulczyk herself, a lady of great charisma and all the team is a part of the fantastic experience. The artists, all of them women, were extremely inspiring: Anna Byscov, a French performer and video artist, Artemis Chrysostomidou, a dramaturge, theater director and writer from Greece, Colette Sadler, a choreographer of ultra-contemporary dance, Emily Smith, a researcher on anthropology, Paola Anziche, a visual artist. The Temporars Susch provides artists with contacts and new horizons, too.
The residencies are becoming increasingly popular due to the mobility at a scale previously unknown. It is difficult to provide a clear definition of what an artistic residency is, as there are so many types, from small-scale residencies organised by individuals, to residencies organised by respectable institutions. In this series of interviews, we talk to artists, curators and representatives of international organisations on their experience, challenges and tips. Alongside the interviews, we run a Facebook Group called "Open Calles, Residencies, Opportunities for Artists" where the arts community members can share more opportunities and their experiences.