BALTIC RIOT – 5 LITHUANIAN ARTISTS TO WATCH
Today, Contemporary Lynx presents to you five noteworthy Lithuanian artists, whose art is striking, even amongst the melancholic and magical atmospheres present in Lithuania, Heart of the Baltics.
Patricija Jurkšaitytė
Patricija Jurkšaitytė's art focuses on famous paintings from the 15th-to-17th centuries; examples include fragments from "Miraflores Altarpiece" by Rogier van der Weyden, the "Verl Altar" by Robert Kampen, and the "Altarpiece of the Holy Sacrament" by Dirk Bouts. The artist utilises primarily the backgrounds from these paintings as the basis for her practice, layers / creates her own works on top. This technique emphasizes the main themes in Patricija's art: Time and Religion, Existence and Essence.

This Lithuanian artist's postmodern works can be seen at Sla307 Art Space in New York, and the Contemporary Art Centre and Galerija Vartai, which are both located in Vilnius.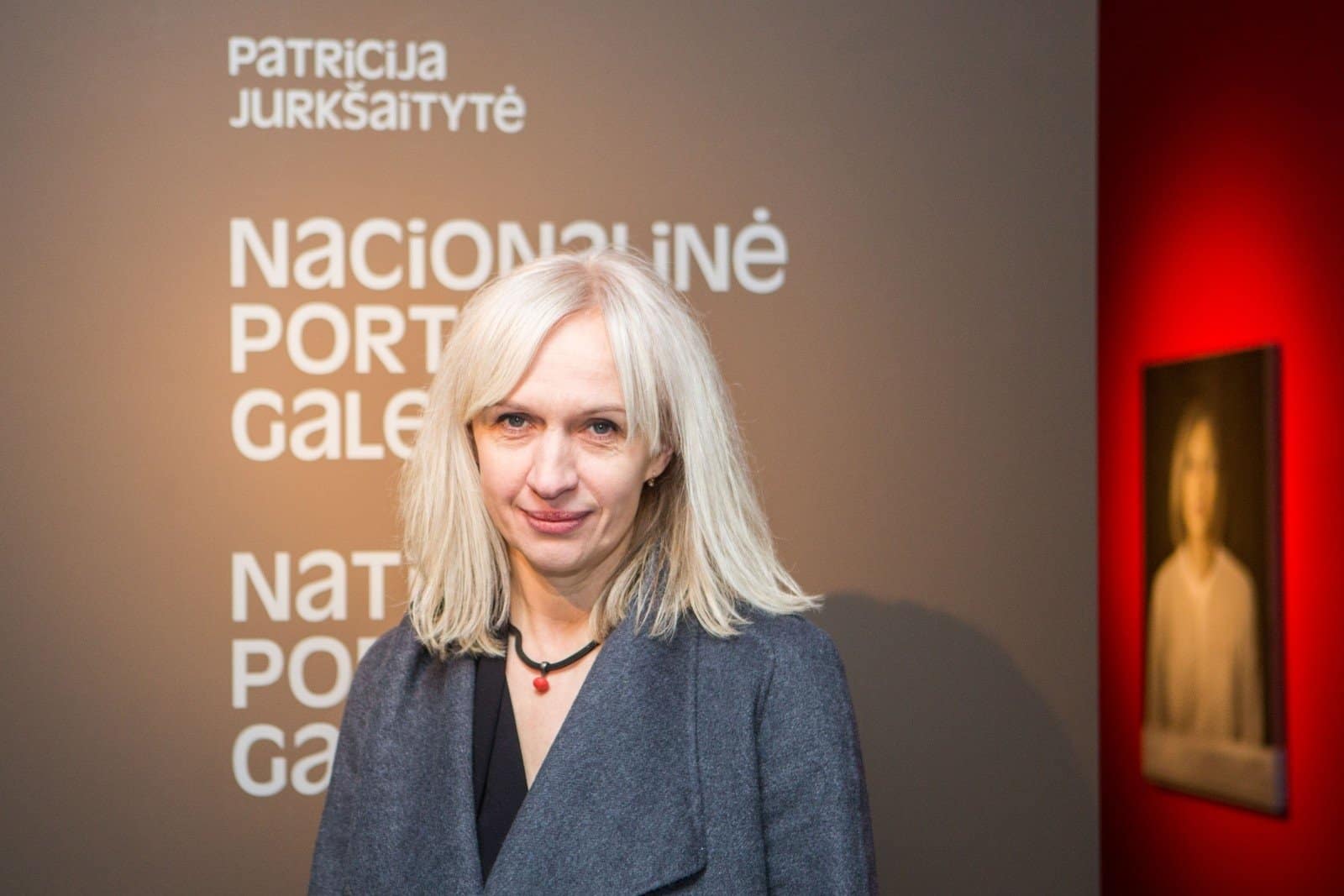 Patricija Jurkšaitytė
Patricija Jurkšaitytė -from the series 'National Portrait Gallery', 2015–2017
Patricija Jurkšaitytė -from the series 'National Portrait Gallery', 2015–2017
---
Šarūnas Sauka
Šarūnas Sauka is a laureate of the Lithuanian National Prize for Culture and Arts. He combines autobiography, everyday life and biblical plots in his phantasmagoric paintings. He explores the basics of human existence – Eros and the Death Drive – and in so doing, investigates Consciousness and Humanity, indicating the presence of a dark side and deviant behavior in everyone.

Grabbing attention at first glance, Šarūnas Sauka's works – which are filled with many elements of post-Expressionism – are on near-constant display in galleries and museums around the world. These include Kumu Art Museum in Tallinn, Giedre Bartelt Galerie in Berlin, The State Russian Museum in St. Petersburg, the Museum Moderner Kunst Stiftung Ludwig in Vienna, and the Contemporary Art Centre and MO Museum, these last two both located in Vilnius, and currently carrying exhibitions of his work.
Šarūnas Sauka
Šarūnas Sauka – Kelias, 1988-1989
Šarūnas Sauka, Selfportrait No. 4, 1985
---
Adomas Danusevičius
Adomas Danusevičius is interested in exploring themes of Masculinity and Sexual Identity as  social and cultural phenomena. Starting his career with work investigating sports and the army, both of which are perceived as typically male areas being heavily characterised by an overwhelming emphasis on strength, Adomas moved on into a world of hallucinatory analysis of Aesthetic Sexuality, emphasizing the hybridity of life.

Galerija VARTAI and The Rooster Gallery both located in Vilnius, as well as the Internationales Künstlerhaus Villa Concordia in Bamberg, are holding  exhibitions of Adomas's transgressive works, and invite all visitors into a world of the mythical, presenting images that focus in on the gender issues in today's contemporary society.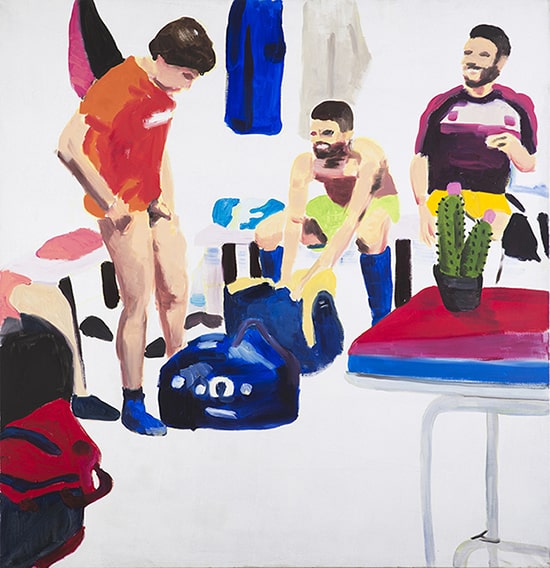 Adomas Danusevicius – In the Locker room, 2014
Adomas Danusevicius
Adomas Danusevicius – From cycle 'Iron John', 2011
---
Augustas Serapinas
Augustas Serapinas is interested in the struggle with 'Institutional Frameworks'.  He creates a manifesto as part of each of his works, and focuses on non-material and interpersonal practices. Augustas presents and investigates the themes of humanity's desire to create a rational framework for society, and the logical paradox that a framework – by its nature – can restrict (or even freeze) development. The limiting factors that Augustus strongly emphasizes in his art are picked up from everyday life, and using which, the artist subtly observes the imbalances in our frameworks.

Augustus's works were exhibited in the Emalin gallery in London, Kunsthalle Wien Museumsquartier in Vienna, APALAZZOGALLERY in Brescia, Gesellschaft für Aktuelle Kunst in Bremen and the Contemporary Art Centre in  Vilnius. It's also worth mentioning that this year – 2019 – the artist took part in the 58th Venice Biennale.
Augustas Serapinas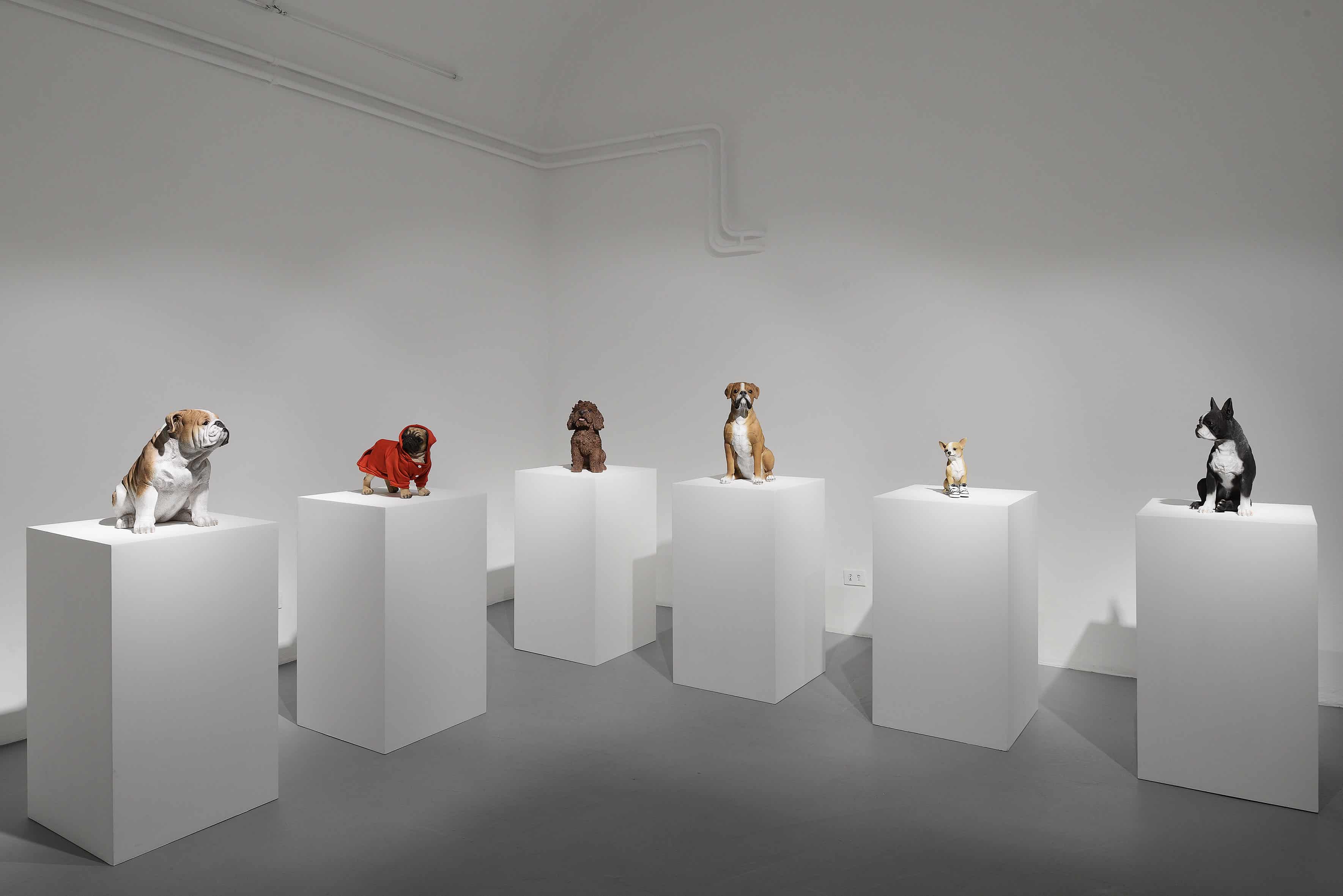 Augustas Serapinas, Where is Luna, CURA Basement, Rome, 2018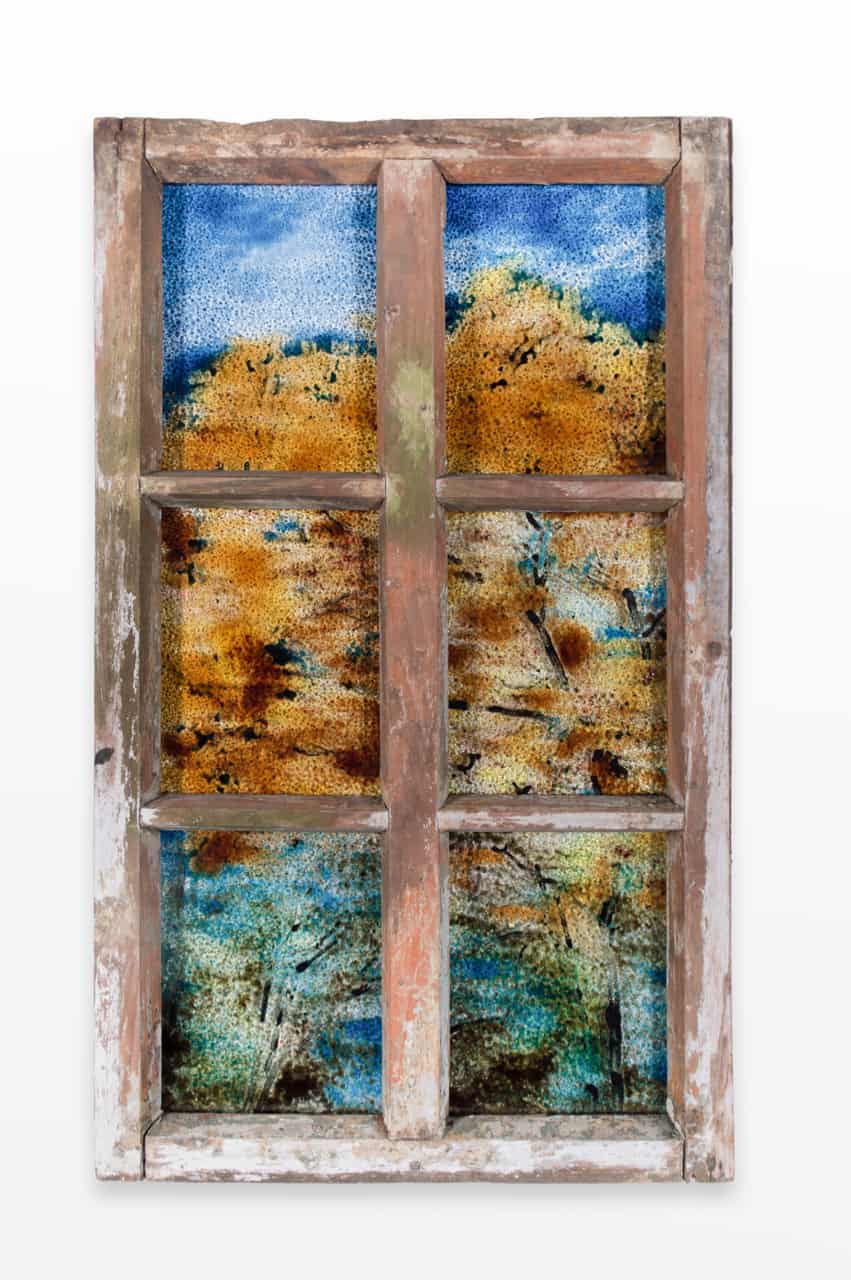 Augustas Serapinas – Autumn tree, 2018
---
Deimantas Narkevičius
Deimantas Narkevičius works with the subjective refraction1 of history and ideology during the time of the Soviet Union, and also within the European Union, emphasizing its totality. In his works, the artist doesn't criticize government and capitalism;  for him the main theme is narrative in the media and in documentaries. Raising the issues of History, Family, Memory, Myth, Language and Identity, Deimantas experiments with  found footage, archival records and other visual materials. The artist also boldly raises the themes of Socialism, Democracy, Antisemitism, Dictatorships, Industrialisation, Liberalism and Revolution, and through the prism of these phenomena, explores human nature. In his work, Deimantas emphasizes that there is only the present, containing loud echoes of the past, and the future of society is created on this basis.

Solo exhibitions have taken place at the MAUREEN Paley gallery in London, GB Agency in Paris, BALTIC Centre for Contemporary Art in Gateshead, and the National Gallery of Art in Vilnius. His works were also presented as part of the Berwick Film & Media Arts Festival in Northumberland, the 60th Oberhausen International Short Film Festival in Oberhausen, the 15th International Short Film Festival in Winterthur, and the Vienna International Film Festival in 2011.
Deimantas Narkevičius
Deimantas Narkevičius -Legend Coming True, 1999
---
1 – Subjective refraction is the process by which an optician – with the patient's co-operation – determines by trial and error, which combination of lenses returns the best/clearest visual result.  In this context, it refers to the process by which powerful political entities come to some sort of alignment or arrangement with their citizens regarding a historical experience. An example of this would be that the British Prime Minister, Margaret Thatcher was proactive in supporting Britain's membership in the EU, on the basis that decisions taken by the EU would have knock on effects on the British Nation, and so it would be foolish not to engage with the EU and shape those decisions.  Now, Margaret Thatcher is being re-presented as a figure who stood for independence, and a British Nation out of the EU.