FIVE QUOTES TO LIFT UP EVERY ARTIST'S SPIRITS
Buying bread rolls at a store, working from home, spring cleaning. That's the reality we currently live in. The virus pandemic has infiltrated all spheres of our life, in most parts of the world (!). People often say that great art is born out of suffering. Is there a possibility that artistic endeavours could originate from the quarantine too? As you seek inspiration behind your window or at a grocery store, discover what some of the leading artists had to say; explore the hidden expanses of your imagination (and your house), and remember to #stayathome.
"I didn't expect to recover from my second operation but since I did, I consider that I'm living on borrowed time. Every day that dawns is a gift to me, and I take it in that way. I accept it gratefully without looking beyond it. I completely forget my physical suffering and all the unpleasantness of my present condition and I think only of the joy of seeing the sun rise once more and of being able to work a little bit, even under difficult conditions."
— Henri Matisse
Matisse was a French painter, considered the most famous Fauvist artist. In his practice he used colours and flat shapes, frequently of decorative nature. The colours in his paintings were meant to affect viewers' emotions. Matisse remains one of the most influential artists of the first half of the XX century.
---
Max Ernst and Dorothea Tanning in 1948. Photo by Robert Bruce Inverarity in the Smithsonian Institution collection.
"Art has always been the raft onto which we climb to save our sanity. I don't see a different purpose for it now." 
— Dorothea Tanning

Dorothea Tanning was a painter, sculptor, and writer associated with the painterly surrealism, even though her unique style seemed to evade any categorization. She was married to Max Ernst.
---
"Art washes away from the soul the dust of everyday life."
— Pablo Picasso
Pablo Picasso was a Spanish artist hailed as the greatest artist of the twentieth century. His creative practice gave rise to various innovations and movements, including cubism – presumably his most influential art style -pioneered by Picasso and Georges Braque.
---
André Gide by Lady Ottoline Morrell, vintage snapshot print, August 1920
"Art begins with resistance – at the point where resistance is overcome. No human masterpiece has ever been created without great labour."
— André Gide
Andre Gide was a French writer and author of books such as The Vatican Cellars, The Immoralist, and The Counterfeiters. In 1947, he was awarded the Nobel Prize in Literature for his writings presenting "human problems and conditions […] with a fearless love of truth and keen psychological insight".
---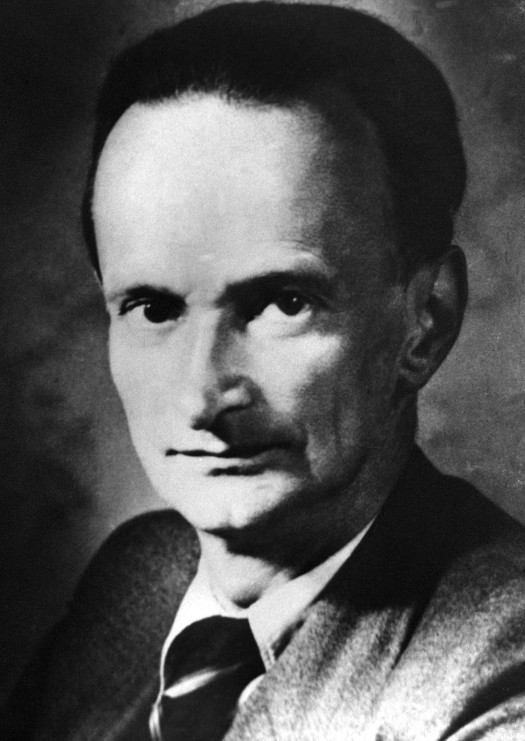 In a decaying society, art, if it is truthful, must also reflect decay. And unless it wants to break faith with its social function, art must show the world as changeable. And help to change it."
— Ernst Fischer
Fischer was an Austrian writer particularly known for his book The Necessity of Art. His art theory was strongly informed by Marx's philosophy, which he took interest in throughout his lifetime.
---
"To be an artist includes much; one must possess many gifts—absolute gifts—which have not been acquired by one's own effort. And, moreover, to succeed, the artist must possess the courageous soul." 
— Kate Chopin
Kate Chopin gained acclaim as a writer and feminist. Her most famous novel is titled The Awakening. The author drew her inspiration from the closest surroundings and places where she lived.
Written by Julia Lakhani
Translated by Karolina Jasińska 
Edited by Maria Sołyga