Unikke Design equals: unique, modern, functional and unexpected. Behind this jewellery brand stays Olga Guzik – a designer who is on the constant search for new solutions that combine traditional goldsmithing techniques with new, unexpected materials. Met Olga in her studio and learn her daily routine at work.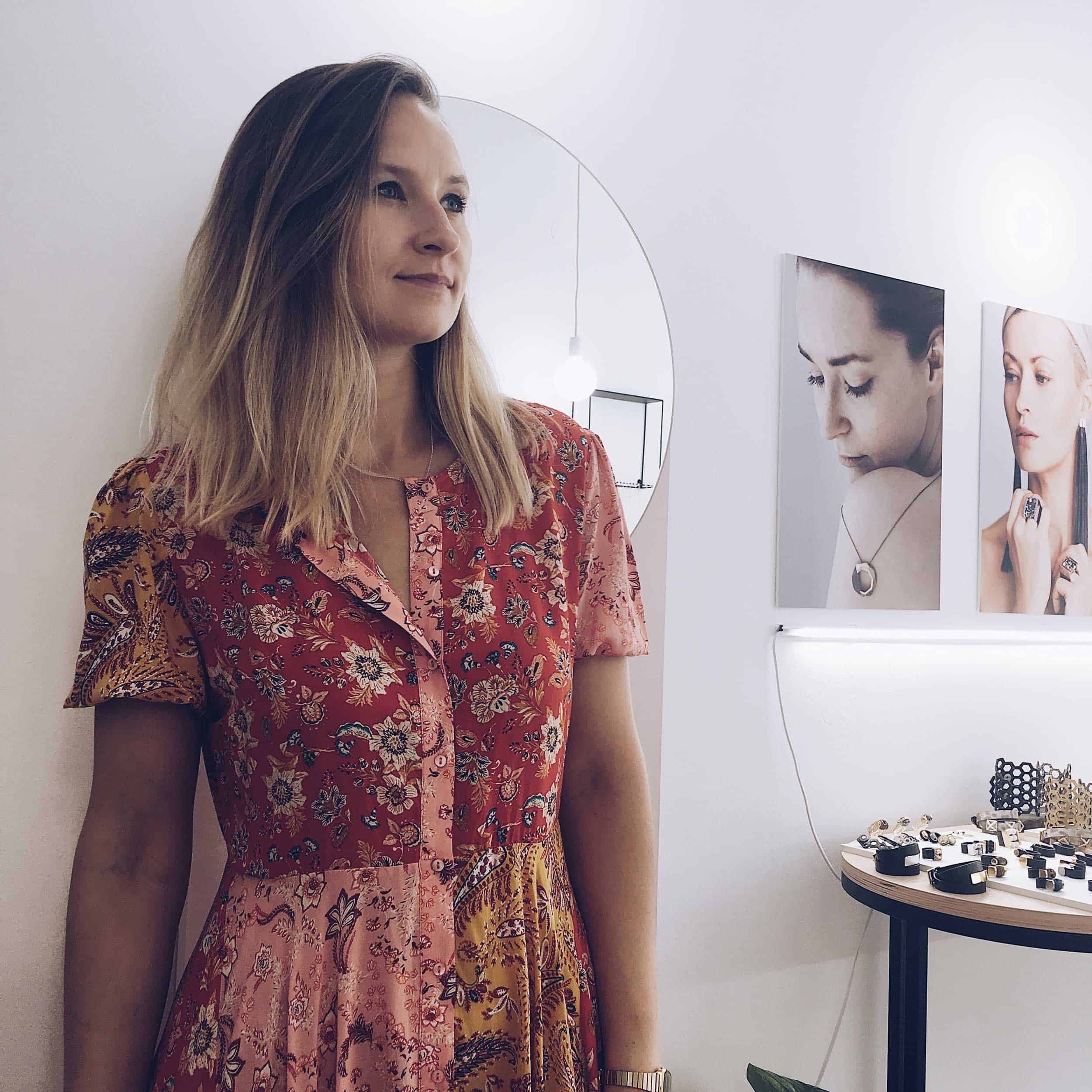 What is your morning routine?
I wake up and drink a cup of water with half a lemon, do some exercises and I'm ready to start the day.
What is the first thing you do when you arrive at your studio?
I also have a small concept store in my studio in Krakow, so the first thing I do is prepare the stands with jewellery and turn on the music. In summer I love to open the door wide and let in some sun.
Do you prefer Instagram, Facebook or no social media?
Definitely Instagram, I'm a visual person.
Which magazines and books do you read?
I read Label Magazine and USTA. As for books, I like a good crime story for the holidays, personal development or business books for every day reading and I love to buy cooking books. (I have to start using them more often!)
Which three objects would you say are essential to your work?
A drill, piece of paper and a laptop.
What are your favourite tools to help you to get the job done?
A sheet of paper where I can save all to-do lists, plans etc., so I have my head free for what needs to be done and just focus on the job. I also use some more advanced techniques, but the most important thing is to know what you need to do and plan how to do it.
What inspires you and motivates you to get your work done?
I'm inspired by successful people who find the balance between work and enjoying life. What motivates me is awareness of what I want to achieve and my wonderful clients.
Can you tell us a funny story from your work?
It's funny and inspiring: one of my clients bought a bracelet with an engraving of her goals. When she had fulfilled them, she threw the bracelet into the ocean.
What is the project you are working on right now?
A modern but subtle wedding jewellery collection.
What do you love about your job? What don't you like?
I do what I love, I'm my own boss, but often it's a 24-hours-a-day job.
Do you prefer hand-made or mass-produced?
Hand-made!
Do you work individually or with a team?
I work individually, but my family and friends help me a lot.
How do you rest and relax after work?
I'm practicing CrossFit and I'm addicted to travel!
Do you have advice for anybody who wants to work in your field?
Just make the first step! Always be creative and one step ahead.
Visit our Lynx Concept Store to shop jewellery by Unikke Design: