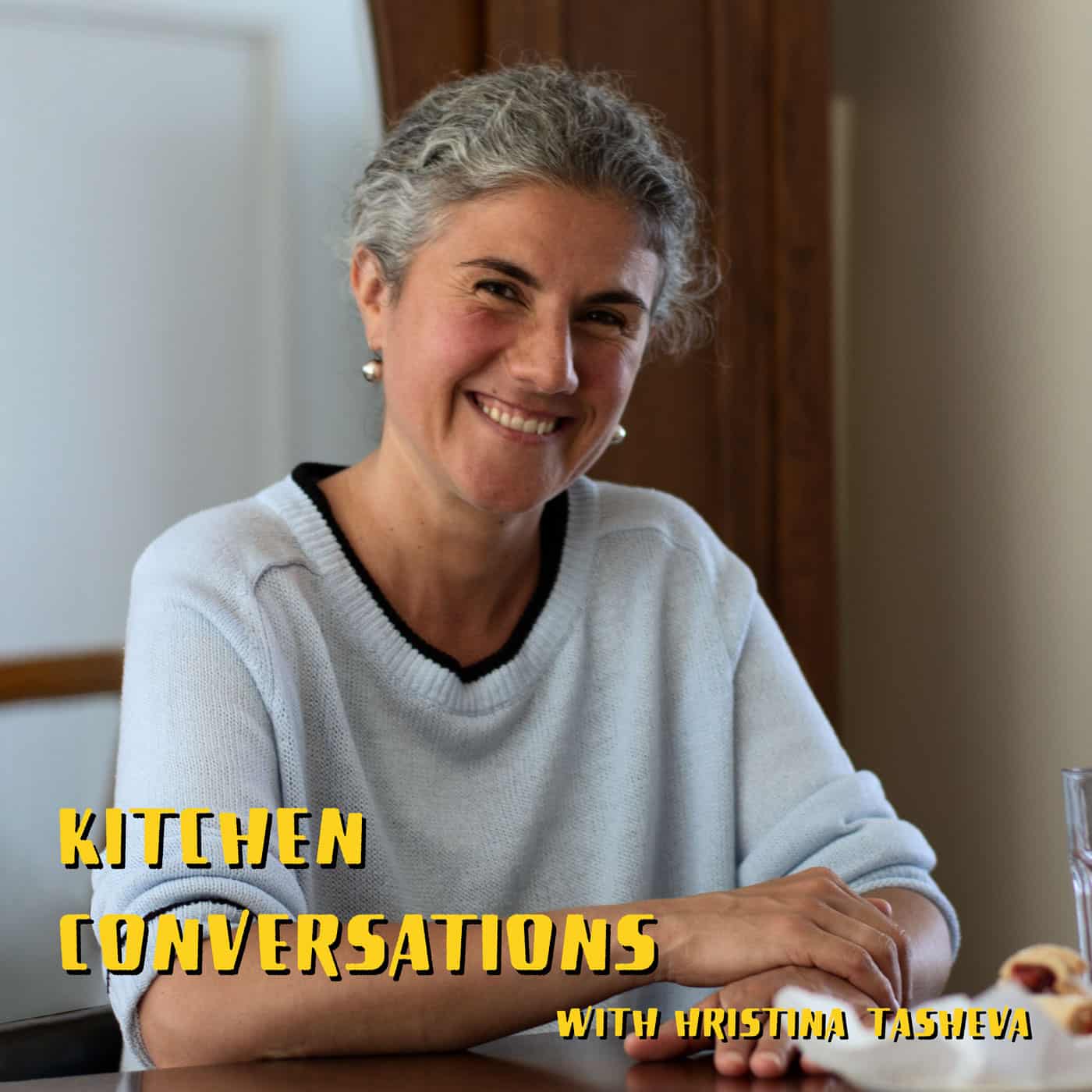 Hristina Tasheva is a visual artist and photographer born in Varna, Bulgaria who has been based in The Netherlands since 2001. She graduated from the Gerrit Rietveld Academie in Amsterdam as well as the Academie of Art and Design St. Joost in Breda. Her visual practice examines the complex position of being an Eastern European migrant in Western Europe. 
Hristina's initial interest in migration was developed from her long-lasting experience of being an unrecognised migrant living and working in the West. Through her journey of becoming an artist she also received the necessary status of a citizen. Since then, her work opposes the stigmatised image of migrants created by the main stream media and politicians, which presents them as uncivilised, useless and unproductive.
For Kitchen Conversations, I visited Hristina in her lovely home in Bodegraven, South Holland. In an episode divided into two parts, we discussed the concept of "Soviet idealism", domestic labour and black markets. We also spoke about her three latest photo-books, all exploring the mental in-between space – an immaterial field influenced by time and geography created by two overlapping worlds: the one she came from and the one she created somewhere along the way.
Hristina's newest project, "Far away from home: The voices, the body and the periphery" was sparked by a public event in The Netherlands, where someone from the audience called her a "cynical communist". The long-term visual research examines Dutch communist history during WWII, while at the same time looking at the history of the Bulgarian Communist party after the War.
Throughout her entire body of work, from a very subjective and personal position, Hristina asks: "Is it possible to build identities based on similarities and not on differences? What is it like to be a human?"
Insta: @hristina_tasheva
If you enjoy listening to the podcast you can now support me via Patreon on patreon.com/kitchenconversations 
'Far Away From Home'
'The Queen of the Animals and The Most Beautyful Gardens'
'In Belief is Power'
"For us, the kitchen is not just where we cook, it's a dining room, a guest room, an office, a soapbox. A space for group therapy sessions […] It's where ideas were whipped up from scratch, fantastical projects concocted."
Svetlana Alexievich, 'Secondhand Time – The Last of the Soviets'
In the Western education system, the Eastern European narratives are often neglected or highly underrepresented. The podcast series Kitchen Conversations provides a platform for artists and researchers to share their interest in the post-Soviet part of the world. Through art to politics, the podcast invites the listener to explore and learn about the often stigmatised Eastern Bloc.
---
'A Better Life'