Designer Robert Kuta and photographer Ala Wesołowska through their new project "Second Life" joined the global discussion on overproduction of clothes and sustainability.
Robert Kuta is an artist and designer who under the name Kuta House has been also remaking the existing clothes into high fashion and unique pieces, creating an artisanal collection.
The clothing industry locate second in the ranking of the most polluting industries. Robert's effort of using existing clothes to create individual and interesting pieces, are very much in this discussion. Under the title 'Second Life', he invites everyone to be part of the transforming fashion and hopefully inspires to the creative approach to our clothes. For the better future, for the better life and life of a next generation!
The idea underlines the advanced pregnancy of the artists (Pola Dwurnik, Kasia Pogódź) making the message even more expressive and stronger. Robert uses items such as bags from European museums (Tate, Pompidou Center and Stedelijk Museum) to create interesting items of clothing (photo opening the project).
Invited artists: Pola Dwurnik, Kasia Pogódź, Maria Toboła, Agnieszka Kacprzak, Paweł Matyszewski, Pat Dudek and the model Zosia Korosadowicz at Neva Models.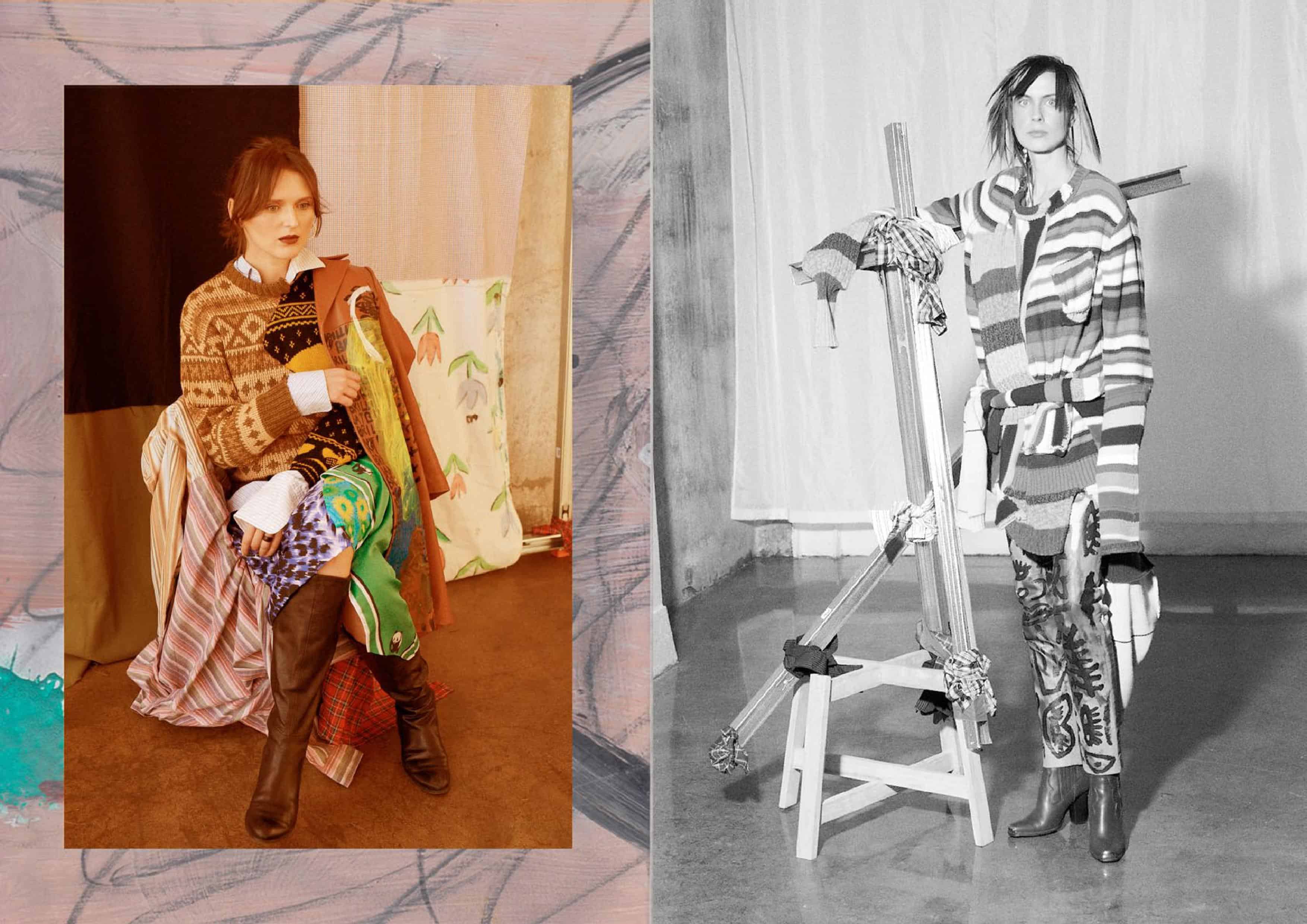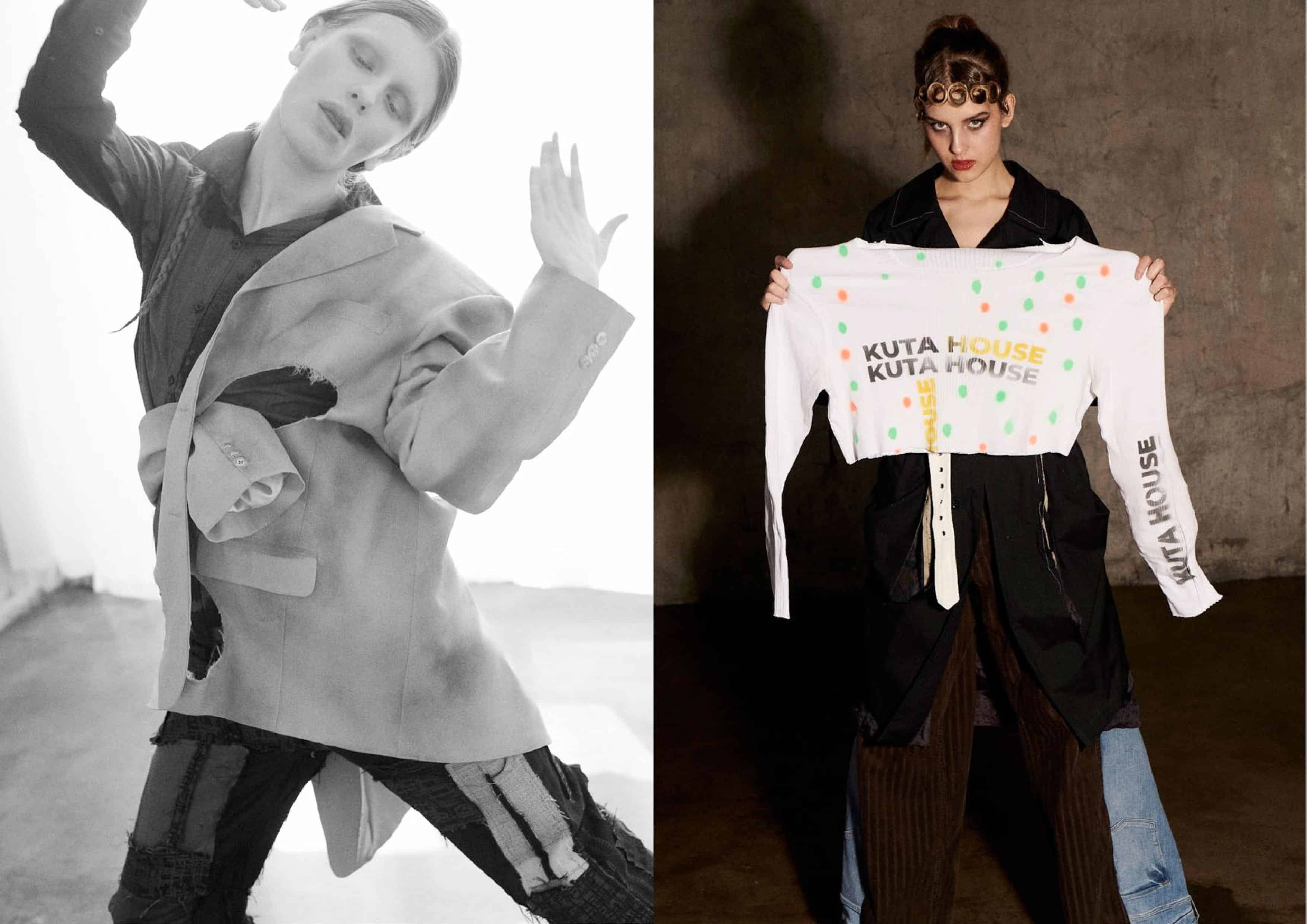 Credits:
Designer & Installation & Collages | ROBERT KUTA / ART FACES
Art Direction & Photography | ALA WESOŁOWSKA / ART FACES
Styling | PAWEŁ KĘDZIERSKI / ART FACES
Makeup | KASIA BIAŁY / ART FACES
Hair | ADAM WILCZEWSKI
Manicure | KASIA FONFARA / ART FACES
Studio | Studio Daylight
Photo Assistant | Kamil Slaziński
Production | Justyna Kruszewska ART FACES
Instagram
ARTISTS:
@agnieszka.kacprzak
TEAM: