Monika Skorupska is the founder of Mosko Ceramics. Her goal is to create exceptional objects that combine her inspirations with her need for continuous exploration. The multitude of patterns and colours that are characteristic of her works can enchant everyone. Gold-plated elements are a distinctive feature of Mosko Ceramics. Because each element is created manually, every item is a unique work of art. 
Your morning routine:
Hot water with lemon, some exercise and a slow breakfast. These unhurried morning routines are very important to me and have a significant influence on the quality of my work during the day.
The first thing you do when you get to your studio:
I actually start work at home. In the morning, I reply to emails, order products and components for my work, arrange shipments and so on. On the way to the studio, I buy some coffee from my favourite café. I reach my studio around noon. The first thing I do is choose the music or podcasts to accompany me in my work. I often burn incense which has a beneficial influence on my senses. After these "preparations," I clean the moulds and colour the porcelain.
Instagram, Facebook or no social media?
I'm more of an Instagram fan because I use images, but I also use Facebook for professional purposes.
Magazines/books you read:
I have been listening more lately. Spotify with its podcast base accompanies my work all the time. I like listening to Dariusz Rosiak, Marta Niedźwiedzka and Agnieszka Szydłowska.
I've recently read "Wyroby" by Olga Drenda and Michael Palin's  "North Korea Journal."
Three objects which are essential to your work:
The kiln, plaster moulds and liquid porcelain.
What are your favourite tools to help you get the job done?
The blade of a flat knife, sanding mesh and a wide soft brush.
One funny story from your work:
One of my funny stories is related to a certain dish. It was a mould of a mug which would constantly deform while firing. The struggle resulted in very crooked mugs, which became one of my best-selling items once I decided to give them such shapes intentionally.
The projects you are working on right now:
I am working on several projects at the moment. This time I am focusing on experiments, as they most often define the final outcome. Sometimes they are very distinct from the planned result.
What do you love about your work? What are you not as happy about?
I love freedom and having full control over my actions. Of course, this relation can be both a blessing and a curse. As the number of orders and projects I am engaged in grow, I lose some of my free time which is indispensable to maintaining mental hygiene.
Hand-made or mass-production?
Mostly manual work, but I don't rule out designing for industry.
Do you work individually or with a team?
I work on my own because I value the influence I have on each detail.
How do you rest and relax after work?
I have symptoms of workaholism, so the work itself, along with my growth and observations of the outcomes of my work, are relaxing to me. Of course, I try to stay close to nature as much as possible, listening to the sounds of my surroundings and riding my bike.
Do you have advice for anybody who wants to work in your field?
Explore, experiment, find your way of expression … and be consistent. Ceramics-making is a laborious and long-lasting process of perfecting your skills, but it's passion for your whole life  🙂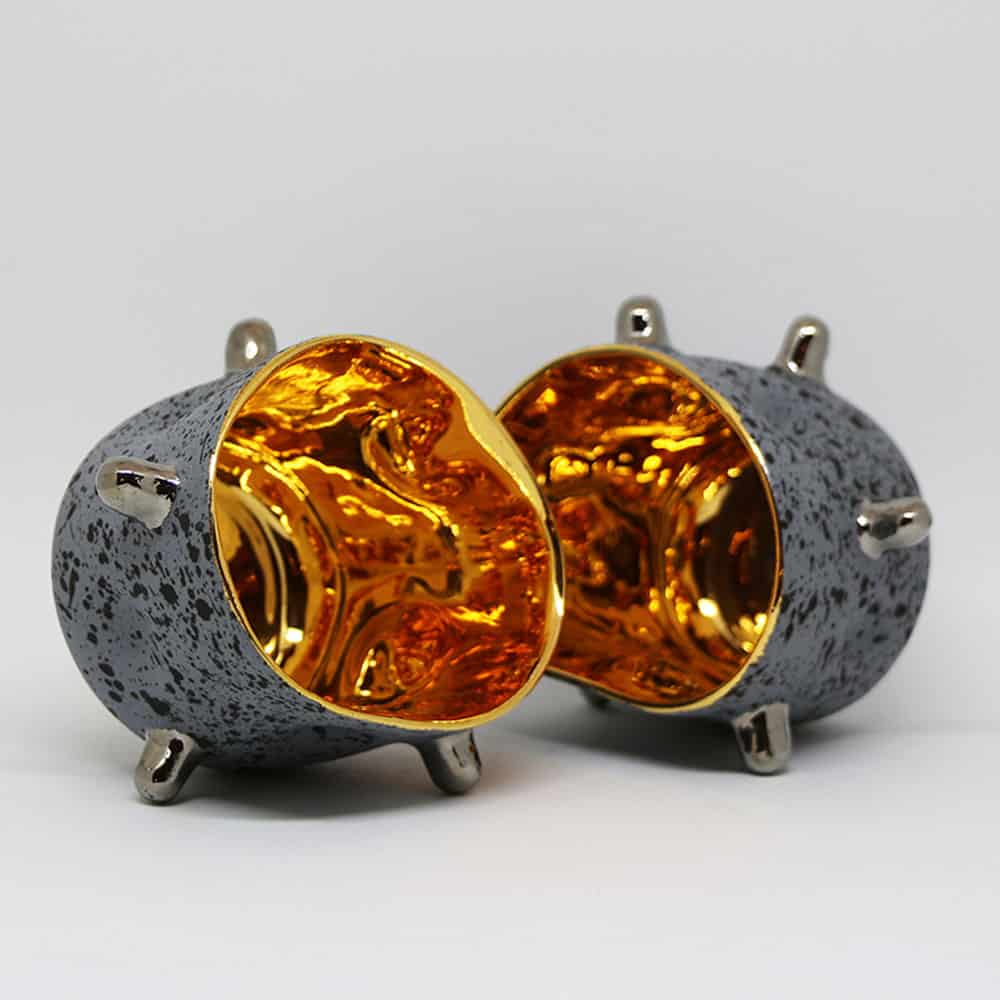 ---
Purchase Porcelain by Mosco Ceramics here: