Nastassia is a Prague-based eyewear designer, originally from Belarus (which is where she often draws inspiration for her work). Her glasses, bold and with unconventional shapes, add a definite idiosyncrasy to their wearer and function almost as a jewellery piece itself. Her glasses are all hand-made with materials of the highest quality. Since 2016, she works together with her husband Pavel Kahotski who is involved in the eyewear design and the production process. In 2016, Nastassia also branched into jewellery creation; her pieces, diverse in form, often reference natural beauty that frequently goes unnoticed, as well as highlight traditional details from cultural heritage. Aleinikava has received nominations for the Czech Grand Design Award in 2008, 2011, 2013 and 2014. In 2017, she won the award with eyewear, Collection #3 – Utopia, as well as Voynich jewellery collection. Her authorial jewels are in the collection of the Museum of Decorative Arts in Prague and in several private collections.
What is your morning routine?
Every morning is different in our family. We have an infant baby and she guides our routine. Usually we have a long, slow breakfast (we start our breakfast around 6 o'clock in the morning), and we drink coffee twice.
What is the first thing you do when you arrive at your studio?
When I'm finally in the studio, and someone else from our team is there too, first we have coffee and discuss personal life. Sometimes we work hard on the projects.
Do you prefer Instagram, Facebook or no social media at all?
No social media.
Which magazines and books do you read?
My recent books:
Chaos: Making a New Science by James Gleick.
Have a New Sex Life by Friday: Because Your Marriage Can't Wait by Kevin Leman.
On Tyranny: Twenty Lessons from the Twentieth Century,
The Road to Unfreedom: Russia, Europe, America both by Timothy D. Snyder.
Take the Plunge: Living Baptism and Confirmation by Timothy Radcliffe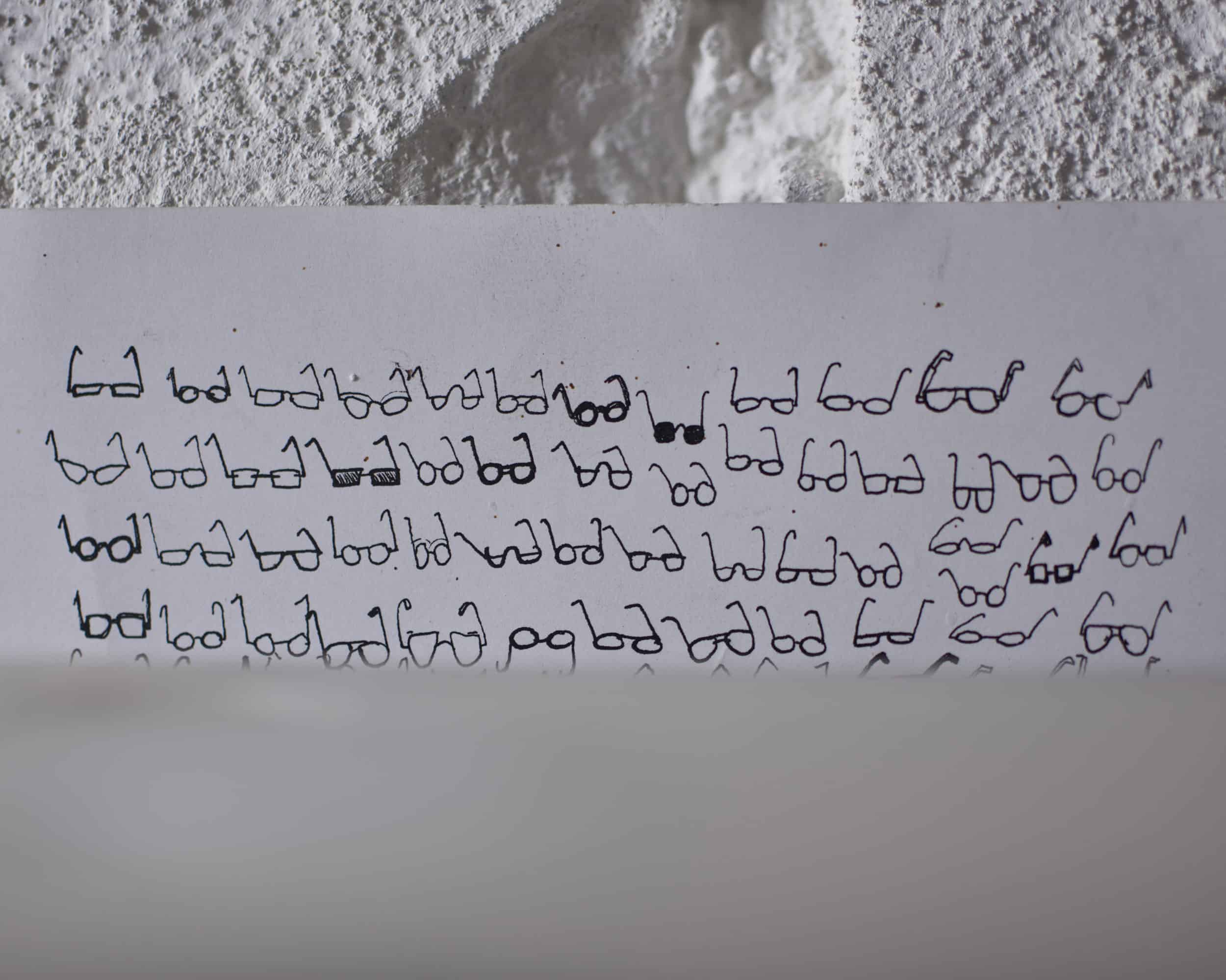 Which three objects would you say are essential to your work?
A notepad, computer, and tracing paper.
What are your favourite tools to help you get the job done?
My assistant.
What inspires you and motivates you to get your work done?
I love new projects and new challenges, but first, I need to have my desk clean.
Can you tell us a funny story from your work?
I don't really have any funny stories from work, but a few months ago our baby fell down on the floor from the table in our workshop. I stood right next to her when it happened. She's good. Anyways, we have a very positive environment here…
What is the project you are working on right now?
We took part in an ambitious jewellery initiative dedicated to Karl Vratislav Novak, who was a very famous sculptor and jeweller. We have some unfinished parts of his work and we have to complete them. After we finish our part, we are going to send it to our friend from Estonia and she will add her pieces of design to it. And so on across the world. We used a piece of mirror from Novak's kinetic sculpture and made an eyewear which provides concentration and helps us reach the deepest corners of our souls.
There are several projects we are working on and all of them are worth mentioning.
What do you love about your job? What don't you like??
I love my job because every day I see potential for our future in the things I do. I don't like the dust and the noise. But dust is the worst.
Do you prefer hand-made or mass-produced?
I prefer hand-made stuff but very often I buy mass-produced products.

Do you work individually or with a team?
We are a team but there are a lot of steps I do individually.
How do you rest and relax after work?
I go to the gym (before I work), I read a few sentences before I black out in bed. I love to watch trees and listen to the sound of leaves.
Do you have advice for anybody who wants to work in your field?
Be patient, have a vision, and trust yourself. 
The article was created thanks to the Arts Council Emergency Response Fund: for organisations (non NPO). Contemporary Lynx organisation is supported by Arts Council England.