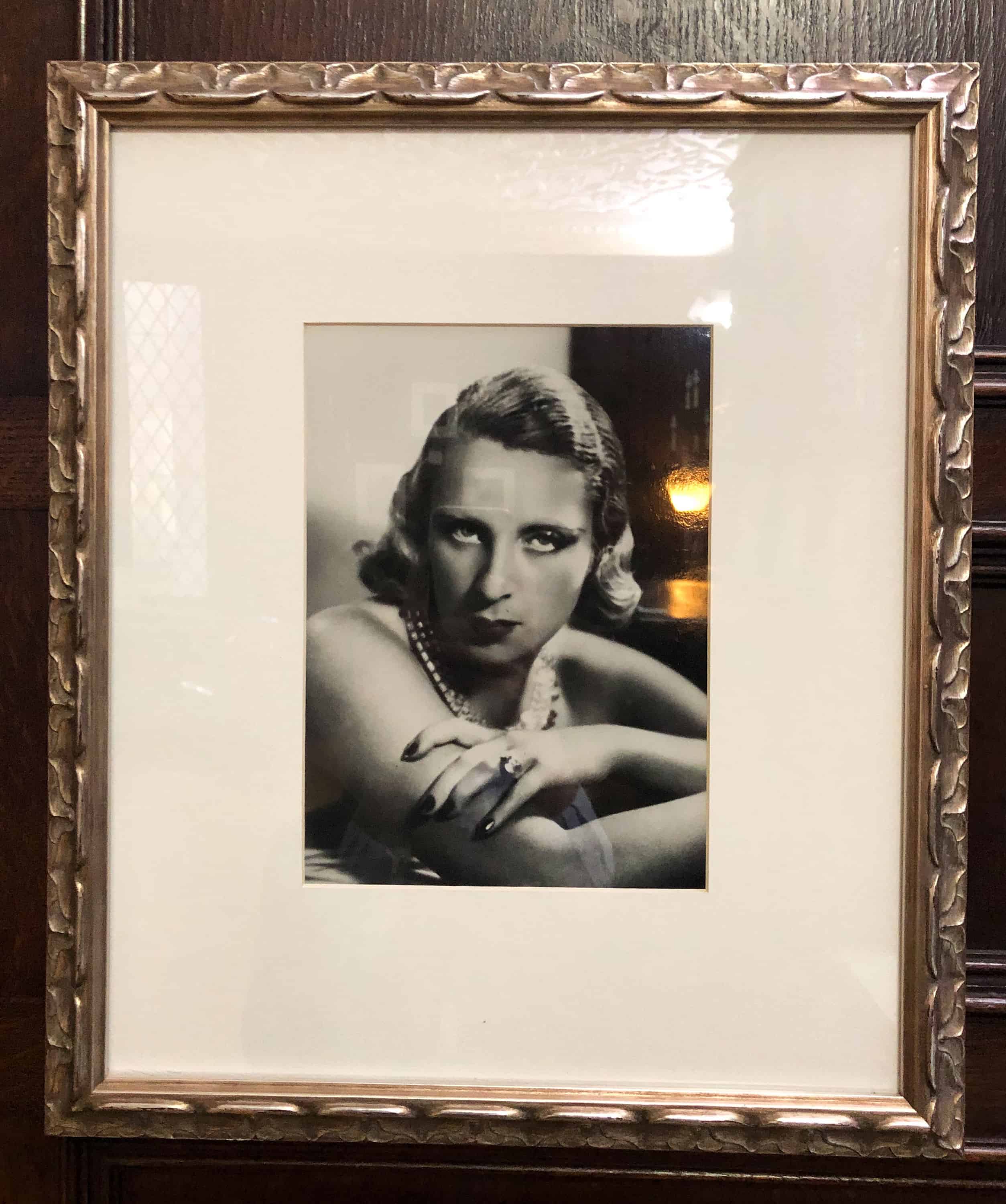 The visual artist loved by popular stars of our era made headlines once again when her painting "La Tunique Rose" broke the price record at an auction organised earlier this month at Sotheby's. The painting was purchased for an unthinkable amount of over 13 million USD. This was by far not the only work by Tamara Lempicka which attracted extremely rich clientele. Her works are highlights in the collections of such film and music icons as Jack Nicholson, Barbra Streisand and Meryl Streep. Madonna was so deeply fascinated by Lempicka's paintings that some of the pieces from her collection became a genuine inspiration for video clips and visual effects used during her concerts. References to Lempicka's paintings can be seen in video clips for such well-known hits as "Vogue", "Open Your Heart" and "Drowned World/Substitute for Love". The paintings were also presented in stage visualizations during the "Who's That Girl" and "Blond Ambition" tours. Some even say that Madonna literally impersonated the figures portrayed by Lempicka in several video clips. If you carefully watch "Express Yourself" referring to the times of industrial revolution and Art Deco, you will see Madonna performing the scenes from Lempicka's pictures.
Why did the modern pop star become so attracted to works of a female painter who died nearly forty years ago?
When we think about it, we can definitely list a few common aspects of their lifestyles and activities, namely self-awareness, sexuality, magnetism, ability to anticipate market trends and consciously create their own image. Had Tamara Lempicka lived in our present times, she could have successfully competed with popular celebrities on how to skilfully manipulate the media to create your public image. She simply knew what the public wanted to see. She correctly anticipated the needs and aesthetic tastes of the upper class of her era. That was the social group which she was surrounded by and which was the target audience for her paintings. After a relatively short period of researching and attempting to use different styles and techniques (e.g. abstract painting, realism, still life), she managed to create her own, unique style which combined Art Deco and slight touches of futurism. Automobiles whizzing by and soaring skyscrapers is what we see in the background of her pictures, behind pretty and affluent women. It is such women who became the primary focus for the artist. Most of her paintings feature skilfully framed female nudes, women who are self-confident and seduce the audience. They wear fashionable dresses or strike sophisticated poses on creased bedclothes. They expose their bodies to the public, emanate energy and inner strength.
Tamara Lempicka used to provoke controversy. She was a genuinely emancipated woman, involved in intimate relationships with both women and men (she was also married twice). She spent nights at nightclubs in Paris using cocaine. After such emotional nights, she used to paint prostitutes. These sex scenes, nudes and sometimes, pictures implying lesbian physical love, are a testimony of youth and vitality. If we take a closer look at some more of her pictures, we will certainly notice that all of the women she painted have similar faces. Bartek Remisko, the curator of the exhibition of Lempicka's works which was organized recently in New York, emphasized that most probably the artist just painted herself, hence the similarities in facial features across the paintings. It is her then that we see in the faces of these painted women. At the New York exhibition portrait pictures of Tamara were displayed along with her paintings. If we look at these photos presenting the artist at various stages of her life, we will become even more sure of whom she painted. The Art Deco image of women that Lempicka created was based on her own image. This way she gave rise to the myth of a woman who experiences fulfilment, who is talented, independent, happy and becomes an object of desires and fantasies. She epitomized beauty and vital energy vigorously paving its way into the future. The painted cars racing by is what emphasized this force and vigour even more. Lempicka strived to become an icon of her era. This was her primary goal, and nothing could distract her from her attempts to achieve it. Her style and way of dressing was so important to her for this very reason. She frequently organized her own photo sessions where she posed as a Hollywood superstar, and the photographer was entrusted with the task of immortalizing the image she desired to be associated with. The Hollywood splendour and an air of success gave rise to an extremely high demand for Lempicka's Art Deco paintings. The demand did not decrease as time passed and was equally impressive both during the artist's lifetime and after her death. Most of these highly popular works are now highlights of private collections. This commercial aspect of Lempicka's artistic activity was, however, one of the reasons for which art critics did not appreciate its aesthetic value. They considered her paintings commercial products with no deeper meaning or decorative objects, rather than works of art.
Nonetheless, in her works Lempicka proved her exquisite painting skills. All painted elements were masterfully arranged and highlighted by expressive lights and shades, vivid colours and unique forms.
Are the opinions about her paintings missing deeper meaning and being too decorative justified? It is true that Lempicka's paintings were instruments for a much bigger artistic creation with the artist in the very centre. She not only created distinct realities in her paintings but mostly she was focused on constructing her own, real world anew. This statement could be considered a starting point for deeper analysis of her works. Bearing this in mind, we should not stay focused on any single painting, but consider the overall creation or the all-round result of her activities as an artist, which was nothing else but her life, for her life resembled a continuous performance despite the fact that nobody was familiar with this concept at the time. This comprehensive work was meticulously directed. The artist had full command of it until her death. When I analyse Lempicka's works from this point of view, I get the impression that her subsequent activities were constituent parts of a feminist manifesto of a woman who always strived to take the helm and go in the direction she herself chose. She used to live in the world ruled by men, she was born in an upper-class family, she matured and gained her "freedom" while being married to two men. Art was always what made her truly independent. Artistic activities turned more extravagant thinking and actions into socially acceptable behaviour. As a painter, Lempicka could consider herself part of the circle of Parisian freethinkers.
She was, indeed, a gifted painter and acquired advanced painting skills. Even more importantly, she accurately portrayed the needs and desires of the social group she belonged to and presented the vision of her times as seen by the aristocracy and bourgeoisie. It seems, however, that as her artistic career went along, the technique she used (which was, in fact, one of the three most traditional techniques) became insufficient and prevented her from expressing her message and presenting her own self to the full extent. The format she chose stopped being effective rather quickly. This led to the decrease in popularity of her paintings at the time she moved from Paris to New York. The artist was certainly aware of this inadequacy because she frantically searched for other techniques and was not able to find the right path, different from the one she followed before. She probably had an inner feeling that painting did not offer her a full scope of possibilities she would have liked to use. A comfort zone she found herself in with the Art Deco paintings during her time in Paris, the splendour and popularity she gained in the United States, slipped away unnoticed and made her embark on a journey into the unknown. Although she might have subconsciously felt the challenge, the artist was not fully aware of the limitations of available and known techniques. Nonetheless, they made her instinctively work on her image, body and behaviour as well. Her creation was no longer a two-dimensional object standing on an easel. It became a white canvas ready to be painted on.