18-24 March 2020
Rovaniemi, Finland
Arctic Design Week is a design forum promoting northern design and businesses, as well as the Lapland town of Rovaniemi in which it takes place. The design week offers many ways for the participants to promote their works, such as through ÄÄRI Arctic Design Expo which includes Fashion Show and Arctic Launching Stage for showcasing high-quality products and services, or through a design competition. The events program is rich in workshops, exhibitions, performances and classes on a multitude of subjects relating to northern design.
---
28-31 March 2020
Reykjavík, Iceland
The annual design festival of Iceland presents both the best of local and international design in all modalities: from fashion, to food, to furniture. Each year the event opens with DesignTalks, an international conference on design and architecture, and their importance in today's society. This year's DesignTalks theme is New World, New Ways, and the list of speakers includes names like Bjarke Ingels, Calvin Klein, Jessica Walsh, Paul Bennett, Katharine Hamnett, Marije Vogelzang, or Kristian Edwards.
---
1-31 May, 2020
Dundee, United Kingdom
The event takes place in the UNESCO City of Design – Dundee, and lasts not a week, but a whole month! Anyone can propose to host an event, exhibition, or activity that would be featured as a part of the festival. The variety of topics is really wide, as design is discussed in contexts as different as jewellery and video games, or even initiative designs.
---
8 May – 7 June 2020
Graz, Austria
Another month-long festival held in a UNESCO City of Design this May. As the main goal of the festival is educating the public on the value of design, the programme will consist of numerous exhibitions, lectures, workshops, presentations and even guided tours. The theme for the 2020 edition is "Better Future", and the discussions around design will all be placed in the context of the global climate emergency, with an aim to apply creative thinking for redesigning economic and social processes.
---
15-24 May 2020
Bucharest, Romania
This 10-day festival focuses on design as a tool for economic, social and cultural growth, and consists of the main exhibition of past year best designs, side events, and the guest country's exhibition (last year it was France). The upcoming festival's theme is Change, and so all the items shown in the main exhibition will be somehow relate to the notion of a shifting world. Moreover, the exhibition will be divided into four subthemes: Experiment, Natural Resources, Redesign Crafts, and Placemaking.
---
19-27 May 2020
Łódź, Poland
Described as "East-Central Europe's most significant and internationally organized design event", Łódź Design Festival showcases all the facets of modern design. Alongside the main programme of exhibitions, the visistors can participate in sub-events like the competition for beginning designers, and the "must have" competition/exhibition for the best Polish utility implementations of the past year. Or they can volunteer to host their own talk, workshop, exhibition, or other activity as part of the festival's open programme. This year's theme is: PROGRESS.
---
9-18 June 2020
Barcelona, Spain
Recognized as one of the best festivals for architecture, design and technology in the world, Barcelona Design Week is not to be missed. It is a meeting point for entrepreneurs and professionals with the general public, where together they can brainstorm and exchange knowledge on creativity and innovation. The festival's programme is expected to be very extensive, with 120 activities planned for the visitors.
---
15–21 June, 2020
Basel, Switzerland
This European edition of the global Design Miami/ festival promotes itself as "the premier venue for collecting, exhibiting, discussing and creating collectible design". The event is oriented not only at contemporary, but also twentieth-century art and design, often featured in the exhibitions. The festival is focused at promoting collaborations between the participating parties, as well as creating commercial opportunities.
---
16-21 June 2020
Milan, Italy
This festival is really a combination of two events: The Salone Internazionale del Mobile and Fuorisalone. The former is the biggest event in the world of furniture, and the latter is the series of exhibitions, happenings and celebrations taking place in the streets of Milan.
---
4-12 July 2020
Gdynia, Poland
This Baltic design festival focuses on designing as a response to the changing contemporary world. The different lectures, workshops and discussions they host touch on topics ranging from technology to ecology to urban development. This year's theme is going to be "Attention", while the mission of the festival each year is to inspire innovation leading to more efficient and sustainable growth.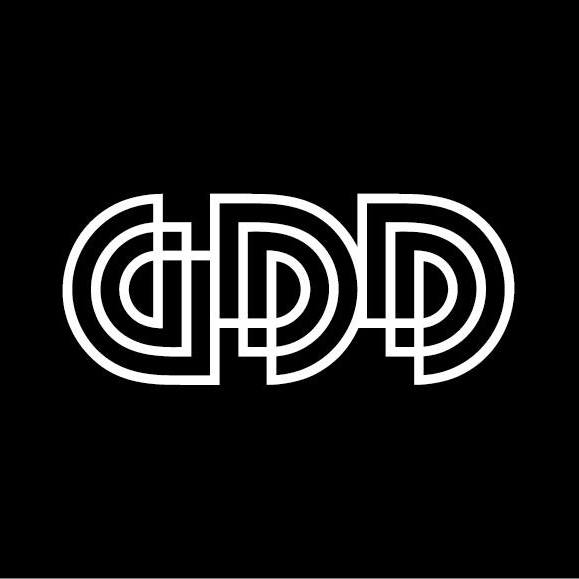 ---
September 2020
Brussels, Belgium
The event consists of lectures, panels, and exhibitions of world-renowned international designers. Each year the festival focuses on a specific artistic medium which it brings to focuses through a dedicated series of exhibitions and lectures. Since organizers of Design September are also behind the biggest annual European vintage market (Brussels Design Market), 20th century design also receives special attention during this festival.
---
12-20 September, 2020
London, United Kingdom
London Design Festival is an event celebrating London as the design capital of the world and promoting design by artists from London and around the world. The festival is held in several venues around the city, in 11 different Design Districts where the visitors can participate in the extensive schedule of over 400 events: installations, talks, workshops, activities. The main parts of the festival include Landmark Projects, V&A Projects, and Festival Commissions.
---
5-15 November
Manchester, United Kingdom
Organised by Design Manchester, an NGO oriented at promoting Manchester-related design, the relatively young festival is attended by tens of thousands of people each year, which gather to not only listen about design from professionals but also debate their own opinion in the closing public debate. The festival distinguishes itself by its emphasis at egalitarianism and diversity among its speakers and visitors. It is also a lot of fun with movie screenings and parties playing a big part in the festival's schedule. 2020 details TBA.